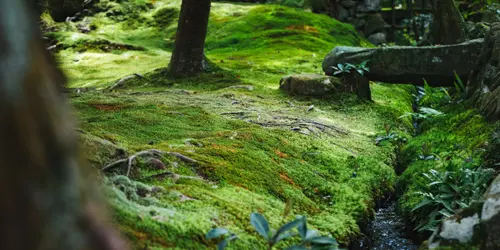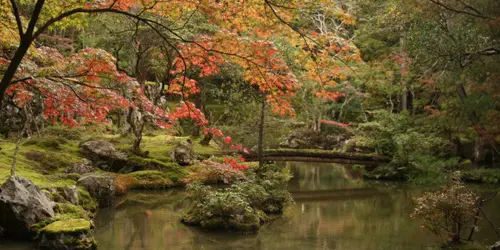 Koke-dera, the moss temple
A wander through the moss kingdom, the Saihoji temple garden is classified as a UNESCO World Heritage Site for its beauty and history.
Visit the famous moss temple in Kyoto
The Saihoji is one of a few "koke-dera". (translated from Japanese as "moss temple") in existence in Japan, but is by far the most beautiful and most recognised. Originally a villa of Prince Shotoku, in the 14th century it was converted into a Zen temple by the priest Muso Soseki, who also created the garden, this being part of his daily meditation routine. Today the garden is home to around 120 different varieties of moss and is a UNESCO World Heritage Site.
Experiences in a Buddhist temple before visiting the Zen garden
A visit to the Koke-dera commences with a Buddhist ceremony during which the monks recite prayers, and a sutra writing session where you will copy a text made up of kanji.
We will book for you
On this page, we offer you the possibility to make a reservation. Reservations at the moss temple can only be made by means of a pre-formatted letter to be sent to the temple. Japan Experience will take care of this for you. Admission to the temple costs 3,000 yen and is charged at the temple.
Location
---
Koke-dera, the moss temple
3,78 €