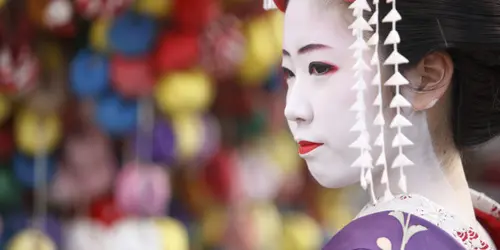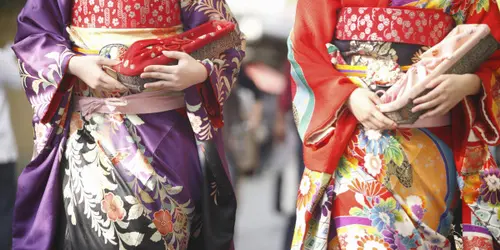 Dinner with Maiko
An evening of flavour and entertainment with the much talked about Maiko
The Maiko, Geisha apprentices
The Maiko, are young girls who are destined to become Geisha. They learn to dance, sing, and play the shamisen (a three-stringed instrument), and perform at parties and dinners. Dressed in kimono and adorned with their hairstyle called Nihongami, the pace of life consists of learning the arts during the day and working as an entertainer in the evening. Once they have finished their apprenticeship, when they have learned all about Nihon Buyo (traditional Japanese dance), the art of dressing and speaking the Kyoto dialect, they will become Geisha.
A must-see show in Gion
Gion Hatanaka is a reputable ryokan located right next to Yasaka Shrine. In addition to being a hotel, it is famous for organising and hosting many Maiko shows. In fact, Maiko and Geisha have their origins in the young girls who served tea and dango at Kitano Tenmangu or Yasaka Shrine. Now they are the delightful staff of tea houses and ryokan. Four days a week from 7pm, come and admire their skills in displaying the Japanese performing arts, while enjoying a meal of haute cuisine kaiseki.
Location
---
Dinner with Maiko
174,00 €