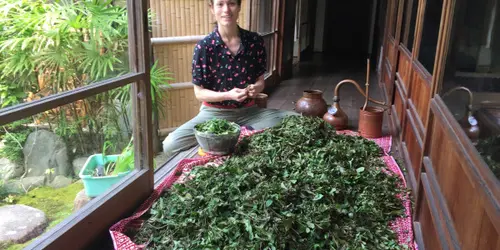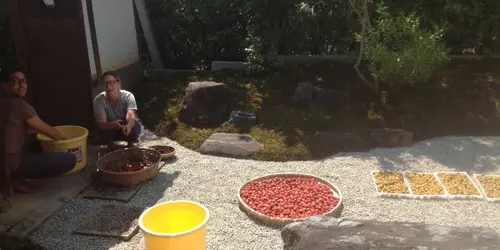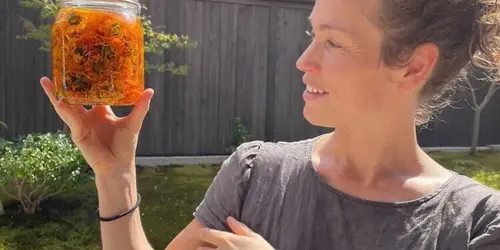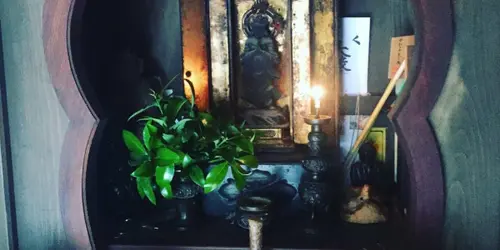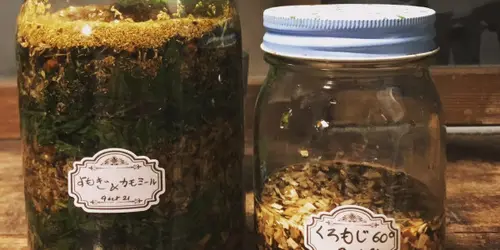 Japanese-style wellbeing with plants
Explore the world of Japanese plants with Clara and discover the secrets of Japanese wellbeing
Plants and the Japanese: an age-old practice
What are the 3 plants which symbolise happiness in Japan? Why are Japan's hills and mountains uninhabited? Did you know that Kyoto is the only major city with a primary forest? Which plants are used in purification rituals? What are the most popular medicinal plants in Japan and how do you use them? What are the Japanese dietary secrets for immunity and longevity?
Clara, a geographer by training, is a specialist in medicinal plants and lives in a Zen temple in Kyoto. She has an intimate knowledge of Japanese plants and has been integrating them into her daily life for over ten years. She will introduce you to the main principles of Japanese wellbeing. From the tourist highlights to the small shopping streets known only to the locals, Clara guides you to understand the special relationship of the Japanese to Nature, with a special focus on trees and plants and their traditional Japanese uses: symbolic, culinary, medicinal and aesthetic.
A wellbeing workshop in a Zen temple
The activity will start with a workshop at Fumonken, the temple where Clara and her husband live, tucked away on a hillside not far from the Golden Pavilion.
You will be introduced to a wellness product (which will inevitably differ from season to season...) with a typical Japanese seasonal herbal tea and other healthy treats to accompany it.
Here are some examples:
- Oily macerate of yomogi (local mugwort) in rice oil (for sensitive skin)
- Maceration of Biwa (Japanese medlar tree) in Shochu alcohol. Other uses of Biwa: decoction, poultice.
- Red pine needle liqueur (delicious and medicinal)
- Daikon throat syrup
- Red Shiso Syrup (a drink both delicious and refreshing)
- Rice flour and green tea face mask
- Yuzu/Ginger marmalade to be diluted in hot water to warm up in winter
- Footbath with yomogi and sea salt in front of the Zen garden
The intimate and omnipresent relationship between the Japanese and nature
You will then eat at a yakuzen restaurant (Yakuzen is a dietary study originating in China and then introduced to Japan, where the idea is to use meals as alternative medicine by studying the virtues of each ingredient). Please plan between 900 and 2,000 yen.
Clara will then guide you to the right herbal shops for a shopping spree. She will be able to read the labels and act as an interpreter for you when you talk to the sales staff.
Finally, depending on how much time you have left, the tour will include Kyoto landmarks such as the Silver Pavilion or Shimogamo Shrine, wonderful gateways to understanding the fascinating relationship between the Japanese and nature.
Private guided tour
Cancellation policy:
Up to 7 days before: 0%
Between 7 days before and 5:00 p.m. the previous day: 50%
After 5:00 p.m. the previous day and same day: 100%
Location
---
Japanese-style wellbeing with plants
From
$213
per group of 1 to 4 people