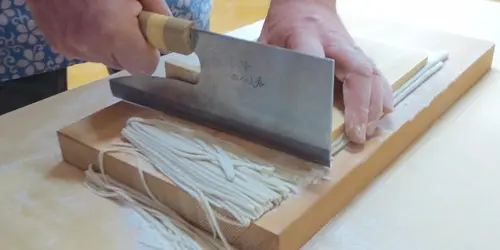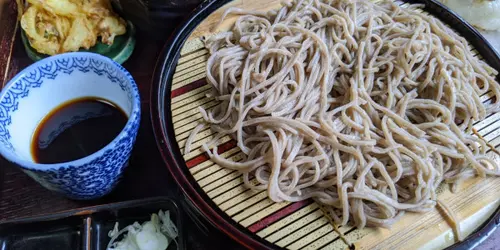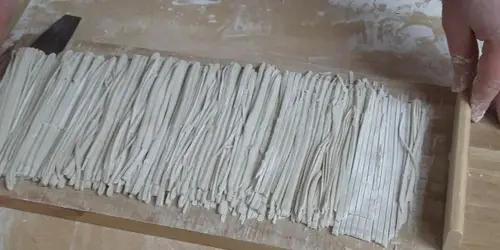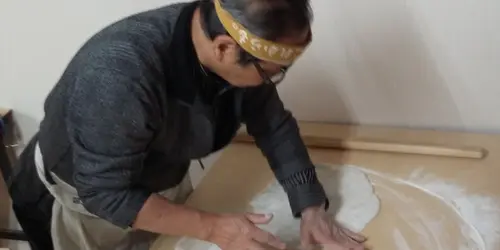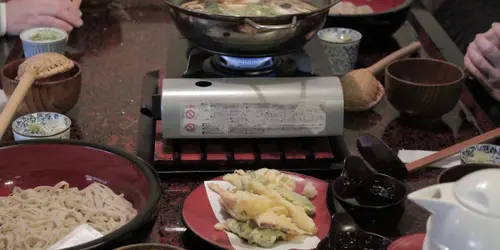 Soba making and tasting
Discover sobas, the famous Japanese buckwheat noodles, and taste them in a traditional cooking workshop.
Soba, beloved Japanese buckwheat noodles
The Matsumoto region is renowned throughout Japan for the quality of its Soba(buckwheat noodles), favoured by the exceptional quality of its environment. After a short introductory video explaining Soba and the steps involved in its creation, from preparing the dough to cutting the noodles, you will be able to start preparing this traditional Japanese dish.
Japanese cooking class with a real chef
Together with the Soba Master, you will be guided step by step through all the stages of its preparation. After cutting, you will go to the restaurant where the Soba Master will cook the Soba prepared by you, which you will be able to taste in its different forms, hot or cold, or accompanied by Tempura (fried vegetables).
Typical Matsumoto cultural activity
At the end of the meal, you can also visit the shop to get gifts and souvenirs for your loved ones. Located just a few metres from Matsumoto Castle, this activity is easily accessible before or after your visit to the historic castle.
Location
---
Soba making and tasting
From
$70
per group of 1 to 4 people