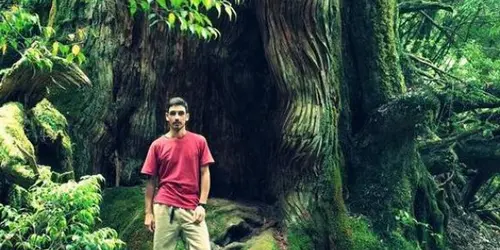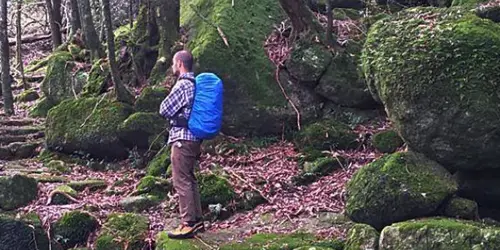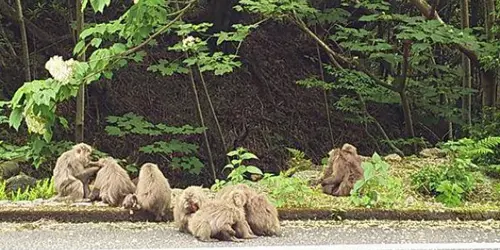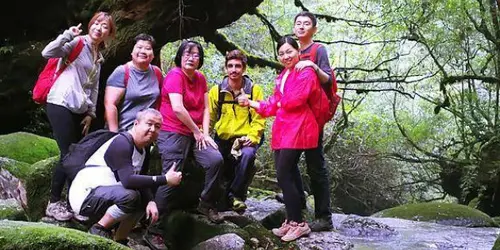 Yakushima, Forest Hike
Walk in the magic forest of Yakushima, amongst the thousand-year-old cedars.
The setting for Hayao Miyazaki's film, Princess Mononoke
Hayao Miyazaki and his film "Princess Mononoke", with fans all over the world, are well known. The film's setting is inspired by the Yakushima forest. This is no coincidence, as the Yakushima forest is one of the oldest subtropical forests in the world, and its huge moss-covered trees provide the perfect setting for a representation of nature, and the presence of animal gods, large and small. 
The Yakusugi cedars
At 1,936 metres, it is the highest point in southern Japan and has a range of climates that allow alpine and sub-tropical plants to thrive, including many endemic species. The most emblematic are perhaps the "Yakusugi", imposing thousand-year-old conifers that can be found at high altitude. To ensure the preservation of its ecosystems, the central part of the island has been a UNESCO World Heritage Sitesince 1993, in addition to the national park. 
A hike in the incredible nature of Yakushima with a local English speaking guide
Accompanied by Maxime, depending on your wishes and your walking profile (weather conditions permitting). You will explore the island during a day's walk in the forest and discover its ecosystems in the landscaped parks. Elevation gain: 300 to 600 metres Route time: 6 to 8 hours
Location
---
Yakushima, Forest Hike
232,98 €