Kappa Tengoku Onsen
かっぱ天国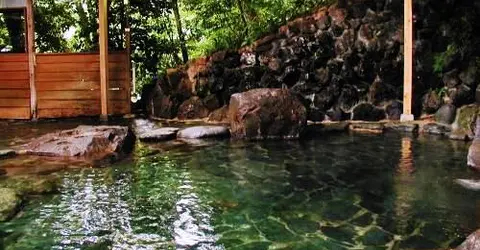 Le bain de la gare
Idéalement situé près de la gare de Yumoto, à Hakone, ce onsen vous accueillera pour vous délasser dès votre arrivée ou avant le départ de votre train.
Kappa Tengoku Onsen, paired with a ryokan, is very well positioned: just outside of Yumoto Station, turn around to see a gray building whose name and direction is also indicated. The dressing rooms' glory days have gone and passed, as they seem a bit worn.
On the terrace, the main bath, made ​​of stone, is fairly traditional and great to rest in after a trip or waiting for your train. But like a good coffee in a mediocre setting, Kappa Tengoku has some charms, but the bare minimum. Check it out if you're in need of a soak, or go and see all of Hakone's far more lovely onsens that have an atmosphere all their own.
---
Address, timetable & access
All the themes of the city