Top 5 of the most beautiful Christmas lights in Tokyo

The best places to admire the Christmas lights
In Tokyo, Christmas and its festivities have managed to find their place to become real unmissable events.
At Christmas time, the capital lights up to provide a fun and comforting atmosphere. With family, friends, or alone, discover our top 5 of the most beautiful Christmas lights in Tokyo!
The illuminations of the Shibuya blue cave
Famous for its station which is one of the busiest in Japan , for its sense of fashion, but also for its animation, Shibuya has not finished surprising you.
From December 8 to 25, 2022, Shibuya blue cave offers Christmas illuminations in an ever bluer atmosphere. Set up every winter since 2014, covid-19 has led to the cancellation of this event since 2019. The illuminations of Shibuya Blue Cave are therefore back for the first time in 2 years.
This year, everything is seen in a big way! 600,000 blue LEDs will be installed along Koen Dori Street to Yoyogi Park . Ideal for enjoying the illuminations while strolling around the neighborhood.
Admission is free and the illuminations are active from 5 p.m. to 10 p.m. Previous editions have already reached more than 2 million visitors and with the resumption the figure could well increase. The game is worth the candle, so get ready for the Japanese crowd!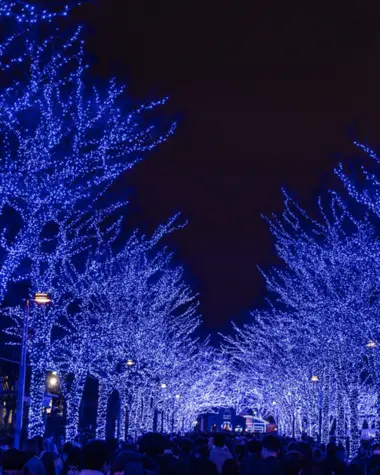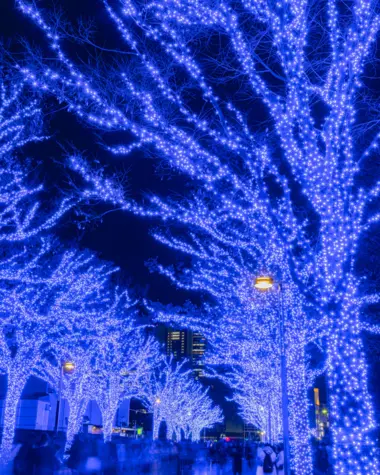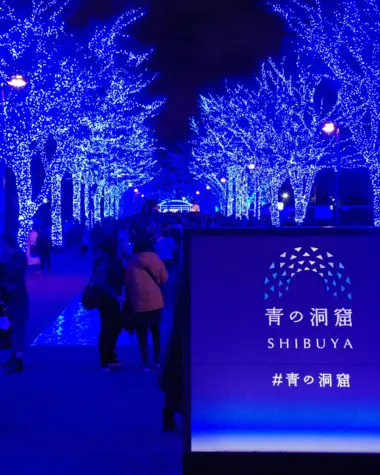 The illuminated world of Tokyo Midtown
Built in the wealthy district of Akasaka, Tokyo Midtown is a giant shopping mall, a symbol of Tokyo's continuous evolution.
Very popular with the large space of its Midtown Garden, it is only natural that Tokyo Midtown honors a popular holiday: Christmas.
Every year, multicolored illuminations and decorations are put in place. From November 17 to December 25, 2022, trees, fir trees, ground or even a temporary ice rink are illuminated to create a festive and friendly atmosphere.
Admission is free and the illuminations are active from 5 p.m. to 11 p.m. Prefer the earliest time if you want to avoid too many crowds!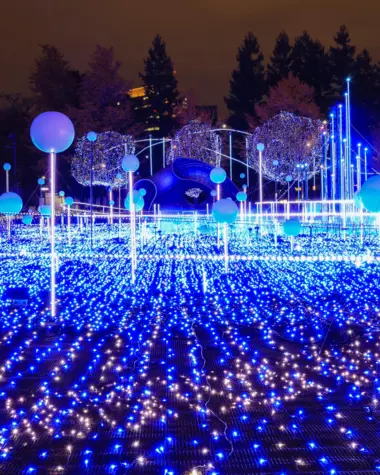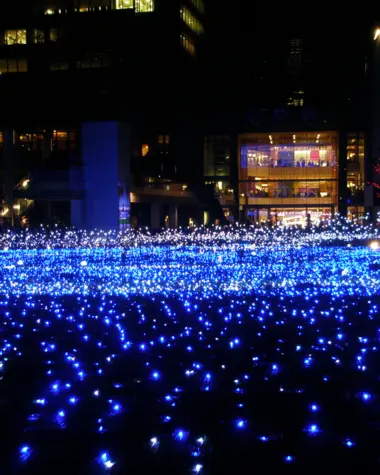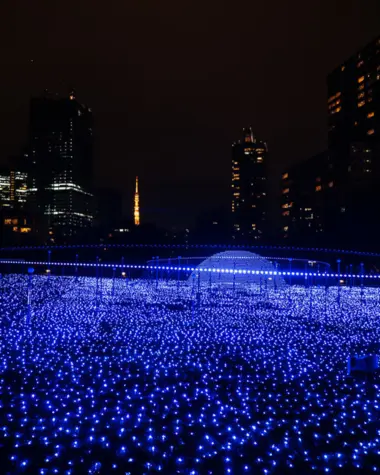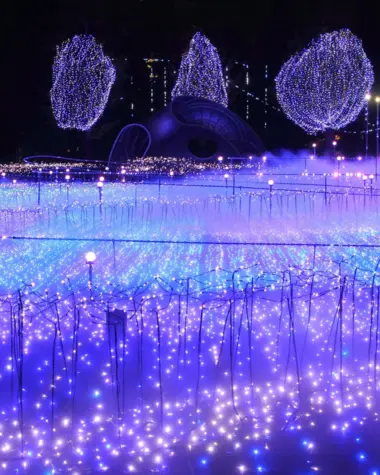 Illuminations and enchantment at Marunouchi
A famous business district of Tokyo, Marunouchi is famous for its train station and its proximity to the Imperial Palace .
Like the biggest districts of Tokyo, Marunouchi lights up for Christmas! Every year, various illuminations are offered from mid-November to mid-February.
In total, more than 1.2 million LEDs are incorporated into the neighborhood's streets and trees to create a magical atmosphere.
To go to the end of this Christmas atmosphere, the Marunouchi Building, famous skyscraper of the district, hosts an 8-meter high Christmas tree, also illuminated.
Until the end of December, attend the illuminations until midnight! From January 2023, these will be off at 11 p.m., so now is the time to take advantage of them.
In any case, the illuminations are switched on from 3 p.m., ideal for allowing everyone to admire them at least once a day.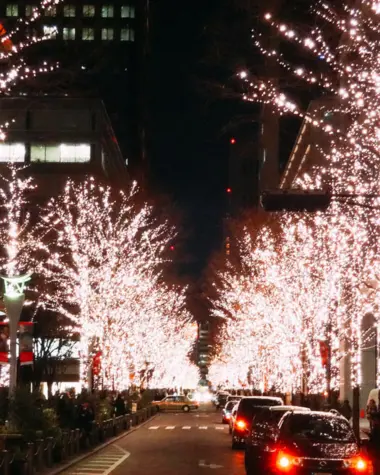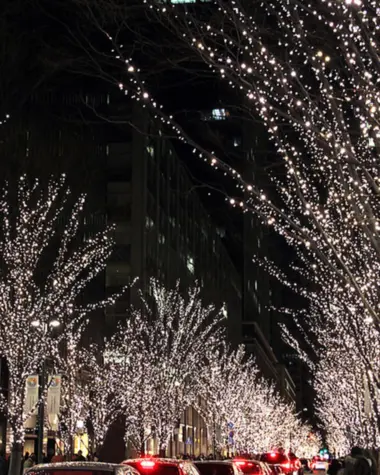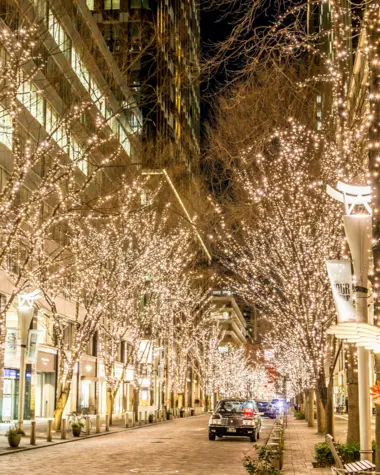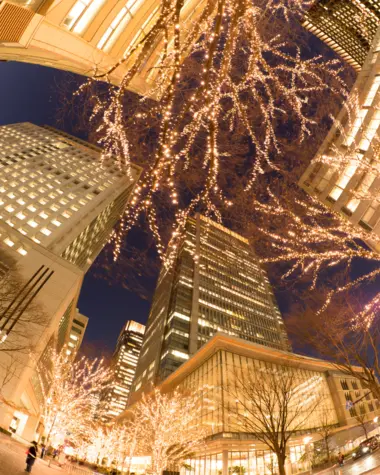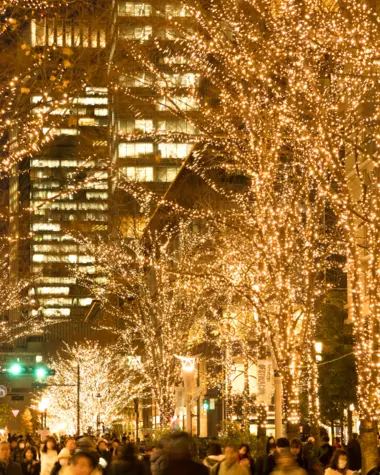 Golden illuminations at Yebisu Garden Place
The illuminations organized at Yebisu Garden are one of the most beautiful in Tokyo. This year's edition: "Baccarat Eternal Lights". On the program, one of the largest chandeliers in the world, the Baccarat, created from 8,500 crystals and 250 lights, will be exhibited every day during this edition mixing Christmas and winter.
Every day, it will be illuminated with a myriad of colors, each more sparkling than the next. We let you imagine the effect given by the refraction of colors on light!
Trees and walls are also illuminated with a warm color, everywhere in Yebisu. Shows, music and other entertainment are added to the illuminations, all creating a comforting Christmas atmosphere.
To discover for free every day from 11 a.m. to 11 p.m., from November 12, 2022 to January 9, 2023.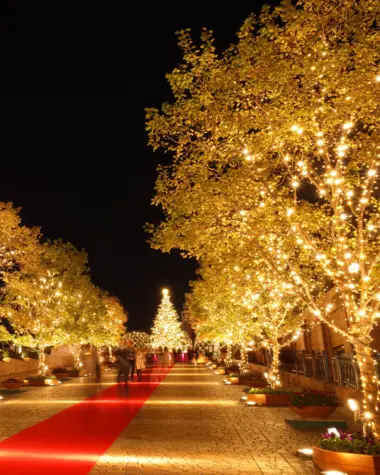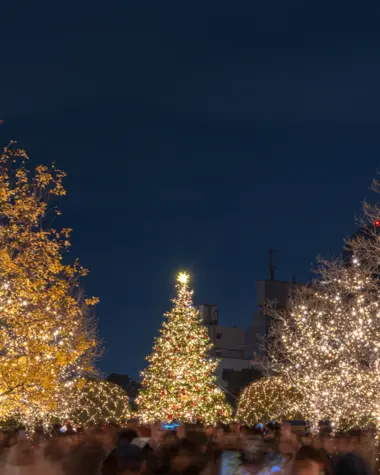 The magical illuminations of Hibiya
Last illuminations of this Tokyo top 5, the lights of Hibiya have nothing to envy to the other districts! From November 17, 2022 to February 14, 2023, discover the 5th edition of the Hibiya Magic Time Illumination Christmas and winter illuminations.
The event extends over 3 emblematic places of the district: the illumination zone, the park and the winter garden.
On the program, different color variations that reproduce the nuances of the aurora borealis, illuminations that reproduce a "snow" effect, or even a field of dazzling LEDs.
This is also an opportunity to climb to the 6th floor of Tokyo Midtown Hibiya, which offers a magnificent view of Hibiya Park and the surrounding streets.
It is at night that the illuminations stand out best, so we advise you to go and admire this view during a night walk!
To visit for free, from 5 p.m. to 11 p.m., from Christmas to Valentine's Day.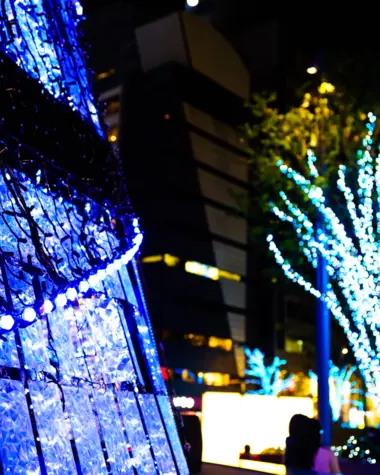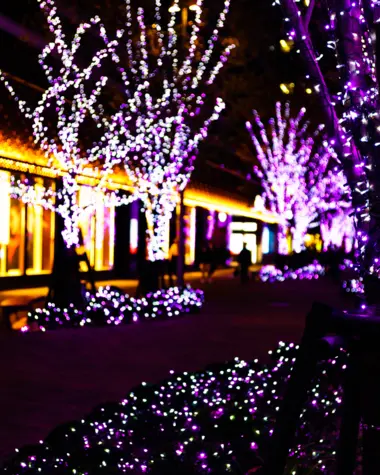 All the themes of the city