The Three Nishina Lakes
仁科三湖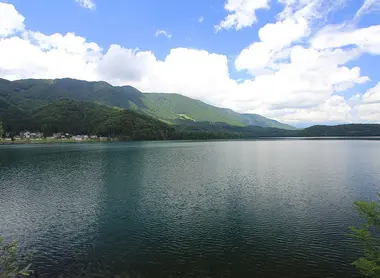 The Three Nishina Lakes
The Aoki, Nakatsuna and Kizaki lakes form the "Three Lakes Nishina". Located in the Japanese Alps, their surroundings offer many activities to travelers.
Nagano Prefecture, located in the Japanese Alps , offers travelers both summer and winter a diversity of both landscapes, cultural offerings and activities that allows everyone to find what suits them. Whether you like to hit the ski slopes, visit temples, hike in the forest or relax by a lake, there is something for everyone.
Many lakes dot the area, including those referred to as the "Three Lakes Nishina", or Nishina sanko . Located near the town of Omachi, at the foot of the northern Japanese Alps . Do not look here for gigantism of Lake Biwa , the largest Japanese lake with its 16 kilometers in circumference, nor any amazing natural phenomenon like at Lake Suwa located a few kilometers away.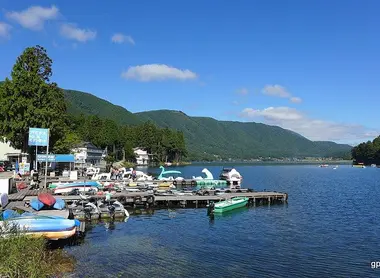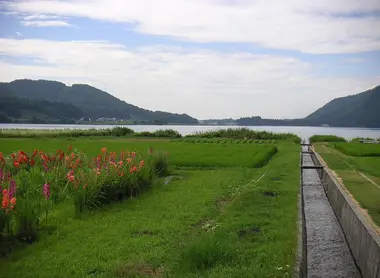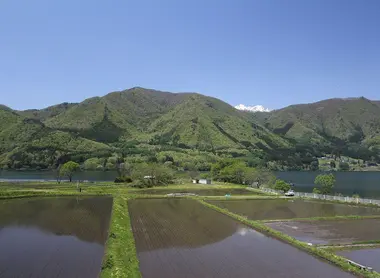 A DIVE INTO NATURE
The three Nishina lakes, including Aoki, Nakatsuna and Kizaki lakes, offer more water activities, but also breathtaking views of the surrounding mountains and nature that changes with the seasons.
These three lakes border the old Chikuni-kaido road, called the "salt road" which was used to transport salt and seafood from the coast to the former province of Shinshu.
THE KINGDOM OF NAUTICAL ACTIVITIES
The nearest lake to the city is Lake Kizaki. A real rallying point for water sports lovers , the lake is equipped with infrastructures allowing visitors to indulge in the joys of windsurfing, kayaking or boating. But here, not crowded. The inhabitants of neighboring towns mingle with passing visitors, always in a good-natured atmosphere and above all without any crowds, the lake is never taken by storm, even on sunny days or during the Obon period .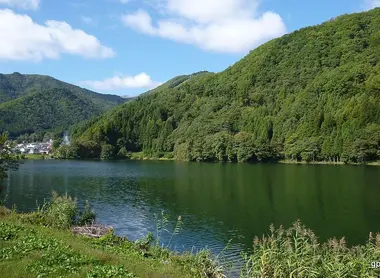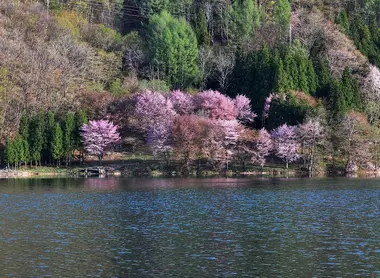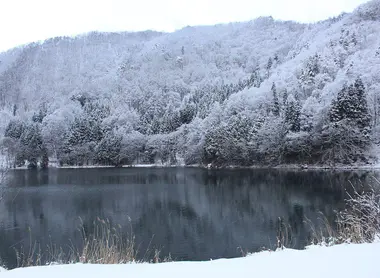 HIKING, FISHING AND BICYCLE TOURING
Aoki Lake is the largest of the three lakes. Bordered by cycle paths and hiking trails , it offers a very beautiful view of Mount Shirouma, nearby. For climbing enthusiasts, it is possible to embark on the ascent of part of this mountain, in the spring.
Surrounded by a small forest, the surroundings of the lake are adorned with red and orange colors once autumn comes.
Finally, Lake Nakatsuna, sandwiched between the other two lakes, is the smallest of the trio. Many inns where you can spend the night or only have a meal are installed all around him. A campsite is also located in the vicinity of the lake. Nakatsuna Lake is also a very good place for fishing lovers. In fact, you can practice smelt fishing there at the beginning of winter or carp fishing in summer.
The three Nishina lakes are very close to the Togakushi-jinja shrine which has 3 Shinto shrines nestled in the middle of nature and which can be reached by hiking in the middle of the forest.
All the themes of the city