Visit Toyota
豊田市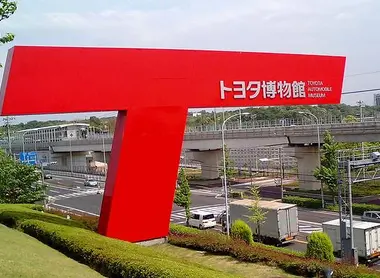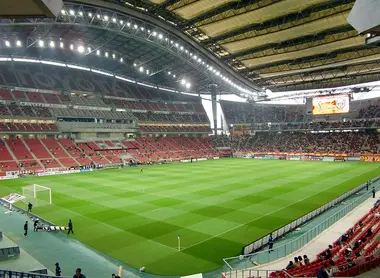 From silk to motor
Toyota, near Nagoya in Aichi Prefecture, is one of 12 host cities for Rugby World Cup 2019™. A look back at the history of this extraordinary Japanese city, home of the Japanese automobile giant.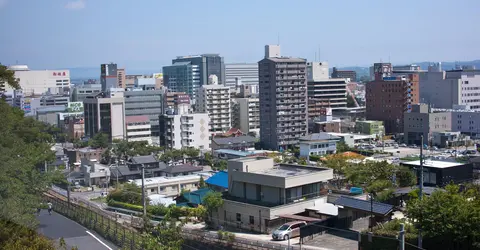 Football pitches, nurseries, hospitals and even schools, in Toyota city, not far from Nagoya, everything is signed by Toyota, the Japanese automobile giant . The most attentive will even notice that certain store hours are based on those of the firm's seven factories located in the city, so that employees can do their shopping once they leave work.
From sericultural cities to industrial megalopolis
Proud representative of the Japanese automotive industry in the 90s, Toyota has not always been this metropolis of 400,000 inhabitants. Indeed, originally, the city is specialized in the production of silk, is called Koromo and its population does not exceed 20,000 inhabitants. Following the drop in demand for raw silk, the city's attractiveness gradually declined.
It was then that a certain Kiichiro Toyoda set out to find an industrial alternative to the family production of automatic looms. Thus was born, a few years later, Toyota Motor Corporation . Given the success of this company and its establishment on the territory of the municipality, the latter changed its name in 1959 and became Toyota .
Cultural activities
In addition to walking the streets and discovering the various infrastructures built by the firm, the city of Toyota offers other points of interest such as the Toyota Municipal Art Museum, with its refined architecture, inside which various modern and contemporary works are exhibited, both in painting and design. Or the automobile museum , which presents the history of the automobile, not only in Japan but also in the world.
For sports lovers, the city stadium is a must . With its 45,000 seats, it is one of the largest stadiums in Japan. Many competitions take place there and it is in particular that some matches of the Rugby World Cup 2019™ will be played there.
Finally, it is impossible to pass by Toyota without tasting one of the city's specialities, gohei mochi , an alternative to traditional mochi . Made from white rice, these rice cakes are grilled directly over the fire and brushed with a sweet, miso or soy sauce. The city is also known for its large atago pears , some specimens of which reach up to 2 kilos!
More information on Rugby World Cup 2019™ and rugby in Japan:
---
Address, timetable & access
Address

Timetable

By Shinkansen from Tokyo (1h35) or Osaka (50 minutes)
All the themes of the city