Murakami Wagashi
村上和菓子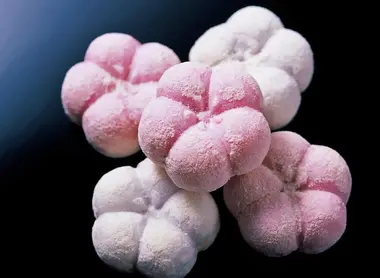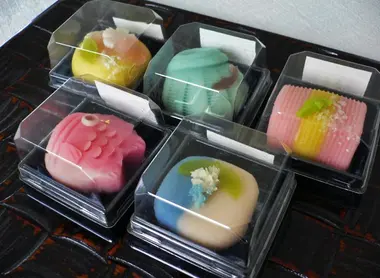 Le palais des douceurs
La pâtisserie française se veut exceptionnelle et raffinée mais le savoir-faire japonais n'est pas en reste. Les douceurs nippones ou Wagashi, aiguisent l'appétit de tous les amateurs de sucreries.
Mochi, dorayaki, yokan... these names might not mean much to you now, but once you taste them, you will never forget them. These treats are the classics of Japanese confectionery. And the best place to enjoy them in Kanazawa is Murakami, located downtown. There is no relation to the famous writer Haruki Murakami, but this house's reputation is second to none.
Created by old masters in the art of wagashi, traditional Japanese sweets, this brand offers exceptional treats. The enjoyment of its delights begins with the eyes: creations in the shape of flowers, rabbits, fish or leaves adorn your plate. After that, the remaining senses are put to work. The room's sound, the lightness of the treat in your hand, the scent of the perfect Japanese confectionery, the subtle flavour, and a texture that melts in your mouth.
To respect the balance of bitter and sweet, Murakami recommends tasting the treats with green tea. The only difficult part is choosing which small edible wonder to try.  
---
Address, timetable & access
All the themes of the city