Tokyo Disneyland
東京ディズニーランド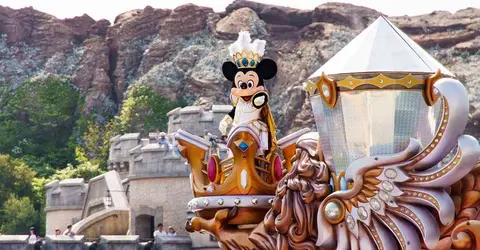 Tokyo Disneyland: Tokyo Disneyland in Tokyo Disney Resort is the world's most visited theme park. Tokyo Disneyland is located in Chiba a short journey from Tokyo Station.
Tokyo Disneyland at Tokyo Disney Resort in Chiba Prefecture outside Tokyo is Japan's most popular theme park.
Tokyo Disneyland and Tokyo DisneySea are the two theme parks that make up Tokyo Disney Resort, and both are considered a "rite of passage" for young Japanese people.
Tokyo Disneyland opened in 1983 and was the first Disney theme park to be built outside the USA.
Tokyo Disneyland is the second most visited theme park in the world, after the Magic Kingdom at Walt Disney World Resort in Florida, receiving well over one million visitors a month, many of them from China, Hong Kong, Taiwan, Singapore and South Korea. Tokyo Disney Sea, which opened in 2001, is the fourth most visited with about one million visitors a month.
Tokyo Disneyland Amusement Park is built in the style of the first Disneyland in California. Nevertheless, like Disneyworld in Florida, it is Cinderella's castle that we find iconically erected in the center of the park. Visitors to other parks (California, Florida, Paris, and Hong Kong) will have the chance to admire Sleeping Beauty's castle. Anyone who has ever visited one of the Disney parks knows that they are made up of different worlds, ranging from the western universe to the tropical jungle, including, of course the world of fairy tales. In Tokyo, the traditional Adventureland, Fantasyland, and Discoveryland (Tomorrowland) remain faithful to their original theme.
Tokyo Disneyland Attractions
The Tokyo Disneyland site covers 115 acres and includes seven themed areas: Adventure Land, Critter Country, Fantasy Land, Tomorrow Land, Toon Town, Western Land, World Bazaar, as well as hotels, shops and restaurants.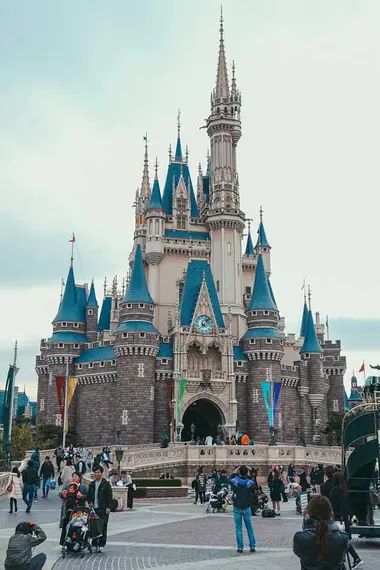 Highlights of Tokyo Disneyland are Cinderella Castle, the rides such as Space Mountain and Star tours and the colorful costume parades in the evenings under the lights.
Other standards are the Disney characters, magic shows and the mountain at Western Land. The World Bazaar is totally enclosed in a huge glass house and is a version of the Main Street attraction found at US Disney parks.
Inside Tokyo Disney Resort, guests can travel around on either the Disney Resort Line monorail (Adult: 250 yen Child: 130 yen or buy a day pass) or the 1930s-style Resort Cruiser bus (Free).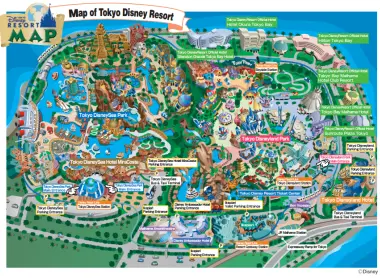 Tokyo Disneyland Hours
Monday - Friday 9 am. to 10 pm
Saturday 8 am to 10 pm
Sunday and public holidays 8 am (or sometimes 8 am or 9 am) to 10 pm
Check out the Tokyo Disneyland Crowd Calendar to see what hours the attractions are open and what days are busier than others at Tokyo Disneyland.
Tokyo DisneySea Hours
Monday - Friday: 8 am (or sometimes 8 am or 9 am) to 10 pm
Saturday Sunday and public holidays: 8 am to 10 pm
Check out the Tokyo DisneySea Crowd Calendar to see what hours the attractions are open and what days are busier than others at Tokyo Disneysea.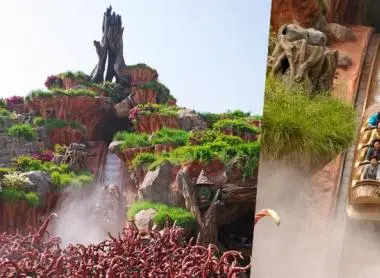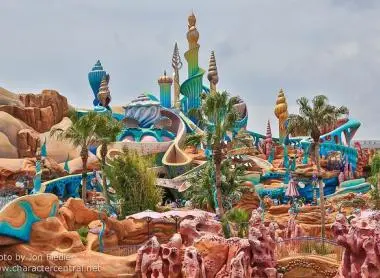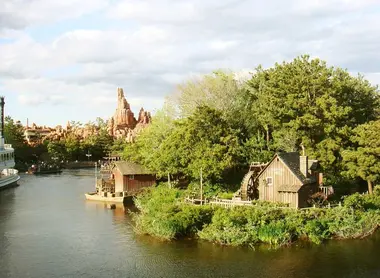 Tokyo Disney Resort Tickets
Admission prices are the same for both Tokyo Disneyland and Tokyo DisneySea. See the official Disneyland website to see current available tickets and prices since availability changes depending on the time of the year:
https://www.tokyodisneyresort.jp/en/ticket/index.html
Tickets to Tokyo Disneyland can be purchased online, at Tokyo Disneyland itself, at convenience stores throughout Japan, major travel agencies, and JR (Japan Railways) ticket windows, and at any of the following stores on the "Stores Selling Tokyo Disney Resort® Tickets" map below.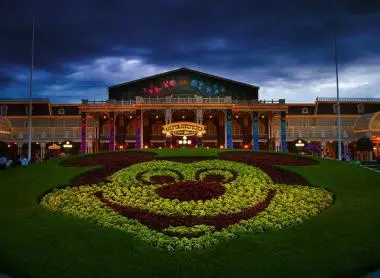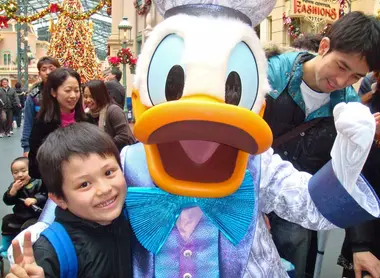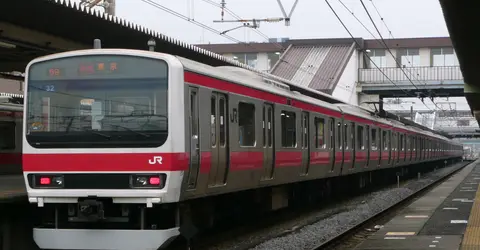 From Tokyo Station take the JR Keiyo Line or JR Musashino Line (about 15 minutes) and get off at JR Maihama Station (South Exit).
Bus
There are direct buses from Busta Shinjuku (about an hour), Yokohama Station East Exit (about an hour) from Kawasaki Station East Exit (about 65 minutes), Tama Plaza Station North Exit (about 85 minutes), Koiwa Station South Exit (about 55 minutes), Kameari Station South Exit - city bus - (about 70 minutes)
Urayasu Station (Tokyo Metro Tozai subway line) - city bus - (about 25 minutes)
Keisei Bus Company along with JR operate the buses to Tokyo Disneyland and Tokyo DisneySea from the Busta Shinjuku bus terminal at the South Exit of Shinjuku Station. See the Keisei Bus Shinjuku-Tokyo Disney Resort timetable. Pre-paid swipe cards like Pasmo and Suica etc cannot be used. Please buy a ticket from the automatic vending machine. For JR buses, pay the driver when you get off.
There are direct buses to Tokyo Disney Resort from both Narita Airport (about an hour) and Haneda Airport (about 50 minutes) and from Tokyo Station (25 minutes) and Akihabara Station (35 minutes).
There are long distance highway buses from Nagoya Station, Kyoto Station and Osaka Station as well as Kashima Jingu Station, Iwaki Station, Kobe Station, Wakayama Station, Matsuyama Station and Kintetsu Nara Station.
Car
The Wangan Expressway, 5 minutes (from Urayasu exit). There are around 8,000 car park spaces available.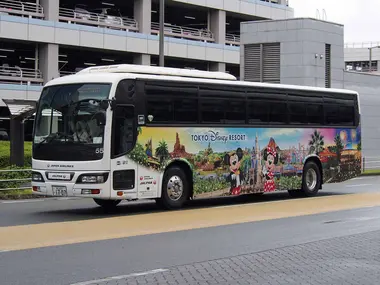 Disneyland: a major tourist attraction in Japan
Tokyo Disneyland Park is managed by The Oriental Land Company. It is the only park that is not fully or partially managed by The Walt Disney Company. It is also the most profitable location of the Disney parks since its opening. 
---
Address, timetable & access
Address

1-1 Maihama

2798511

Japan
All the themes of the city