What to visit during a trip to Japan?

Discover our selection by region 
There are many great cities to visit in Japan; Tokyo, Kyoto, Osaka, Okayama, Hiroshima, Nara, Kobe, Nikko, etc. But there are many other hidden treasures on the archipelago waiting to be discovered to show you a Japan not seen by most!
Japan is geographically long, meaning that many regions are located far away from each other, which has allowed them to develop and maintain distinct identities. The landscapes, food, and lifestyles are all different, giving each region a unique character and atmosphere.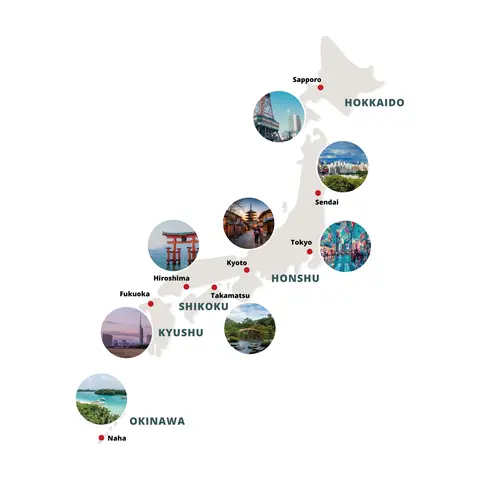 From the fine sandy beaches of Okinawa, the volcanoes of Kyushu, the landscapes of Shikoku, the Japanese Alps, to the megacities of Honshu or in the extraordinary natural parks of Hokkaido, there is something for all travelers to enjoy with our selection of well-curated and authentic tours. 
Explore our tour options to discover Japan's national and regional treasures!

The northern island of fields and snow
Synonymous with wide open spaces, wild nature and, above all, winter sports, Hokkaido is Japan's most northerly island. With its polar temperatures in winter and mild climate in summer, revealing magnificent fields of lavender and sunflowers, Hokkaido is an absolutely charming destination to explore all year round.
Sapporo, Hakodate and Otaru are Hokkaido's must-visit cities. In Sapporo, Japan's 5th largest city and the island's capital, you can visit the Sapporo Beer Museum and stop at the Sapporo Beer Garden Brewery, the first to open in the country (in 1876). The Susukino district, with its 4,500 restaurants and entertainment venues, is also a must if you want to experience the unique, warm atmosphere of the cities of the north! The island's most popular event is undoubtedly the annual snow festival, Yuki Matsuri, which takes place in early February in Odori Park, among other places, and attracts over 2 million visitors. Just 40km from Sapporo, the port town of Otaru is a charming stop on your journey and a highly recommended spot for seafood and sushi lovers.
Mountains, volcanoes, plains, lakes, rivers, marshes, hot springs and magnificent national parks populated by wild animals... Hokkaido is known for its wide open spaces, and there's a lot to love about it! Discover the beauty of Shiretoko National Park, whose clear waters in summer crystallize in winter, Akan National Park, dominated by the sacred mountains of the Ainu, (Hokkaido's indigenous people with a rich cultural history) or Daisetsuzan National Park with its impressive waterfalls! On the way, don't hesitate to stop off at Furano to admire the magnificent fields of flowers in fine weather, or at the magical Lake Biei.
The abundant snow and long winter season make Hokkaido a favorite destination for winter sports. Niseko is the biggest and most popular resort, with a magnificent view of Mount Yotei, but you can easily ski elsewhere with almost 120 resorts! Take a look at Rusutsu for an unusual water slide unlike no other.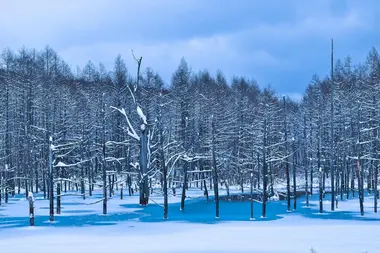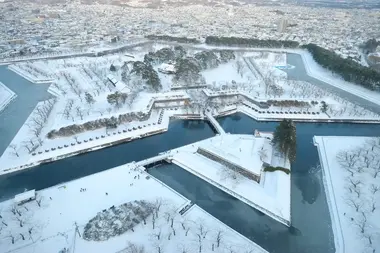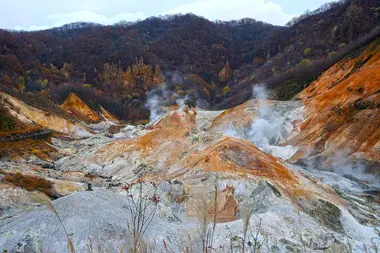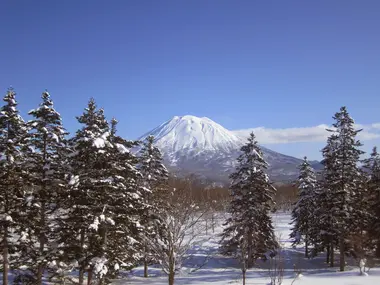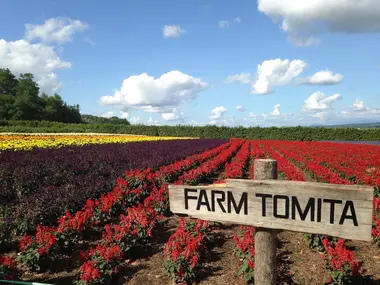 Finally, what could be better than relaxing in a good onsen after a day in the cold?  With its many spa towns, Hokkaido is an onsen paradise. The best-known resort is Noboribetsu Onsen. Not far from Sapporo is Jozankei Onsen, a mountain town over 150 years old, or Nukabira Onsen in the heart of Daisetsuzan Park.
Rich in culture and nature
Made up of the northern portion of Honshu Island beneath Hokkaido, Tohoku is a region that many may not initially consider upon a trip to Japan, but doing so ignores an area rich in culture that is distinctly Japanese at its core. 
Tohoku is especially noted for its three major summer matsuri, consisting of the Sendai Tanabata Festival, the Akita Kanto Festival, and the Aomori Nebuta. While each of these festivals is worth the fanfare, there are a number of spectacular matsuri to also go see that may be lesser known. 
Take, for example, the Omagari Firework Festival that takes place in Akita around the same time as the Kanto Festival at the beginning of August. As the name implies, the town of Omagari becomes a stage for a magnificent firework display during this time; however, this festival is more than just a show and actually serves as a competition for firework manufacturers across the country to show the full extent of their pyrotechnics. The competitive spirit of the festival means that each display is as fantastical as possible, so for those looking for an extravagant firework display like no other, this is the matsuri to go to!
Sendai is the largest city in Tohoku and has a bustling and rich culture that reflects that, especially in regard to food and drink. Many are aware of the city's specialties of beef tongue and zunda (a sweet confectionary made of puréed soybeans). But not far away from Sendai is Miyagikyo, home to one of two major Nikka whiskey distilleries in Japan. Tours at the distillery are completely free with a tasting opportunity at the end and simply require a reservation, but be aware that you'll likely be spending money at the distillery's gift shop. Though it's a bit far from Sendai's center, it's easily accessible with public transport, and the gorgeous nature around the distillery is a sight to behold while also being an essential factor in the distillery's production due to the location originally chosen for the waters from the nearby river and temperate weather.
Head down from Miyagi to Fukushima Prefecture and indulge in the many luxuries out here. Known for its bounty of high-quality fruits, signature Kitakata Ramen, and many sake breweries, it's a great prefecture to take things easy.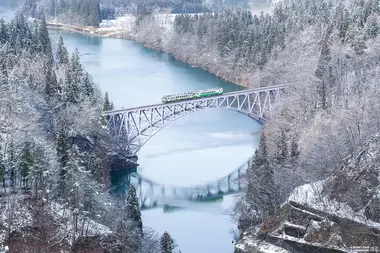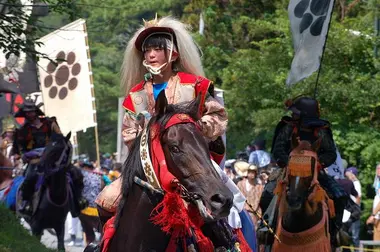 One bus ride from central Fukushima City is Tsuchiyu Onsen, a hot-spring town blessed with beautiful nature that has Fukushima's cultural identity in its DNA. Along with the warm baths and number of dishes containing fruits cultivated from the prefecture, Tsuchiyu is also well-known for its history in the production of Kokeshi dolls, a signature craft of Tohoku as a whole. With a number of stores and workshops to introduce the craft to visitors, it's a great spot to absorb history and bring home a unique souvenir, the stories of these craftsmen included. 

From the cities to the sea
Kanto's is located in the central section of Honshu island and is home to the nation's capital, Tokyo, the largest city in the world in terms of population. For many visitors, this city serves as an initial destination for exploration and is home to a number of neighborhoods and attractions that are popular for tourism. While these spots, such as central Shinjuku, Shibuya, and Asakusa, have their merits, many of Tokyo's neighborhoods contrast people's initial idea of packed crowds everywhere, offering more relaxed environments and charm. 
Gakugei Daigaku is an essential spot for seeing what the truly hip residents of Tokyo are up to. A medley of unique, independently owned restaurants cooking up some of the city's tastiest yet modest cuisine call this neighborhood home. They exist alongside coffee shops, bakeries, antique shops, and specialty bookstores.
Head out west towards Kanagawa Prefecture to find Hinohara-mura, the only place in Tokyo still classified as a "village" (村). With a population of a bit over 2,000 people and being surrounded by mountains and laced with natural forests and waterfalls, visitors will have trouble believing they are still within the metropolitan capital. A number of campsites and hiking trails can be found around the area, along with traditional ryokans, restaurants serving local delicacies, and a number of workshops to introduce artisanal crafts. This area is especially great to visit during the autumn with the changing foliage. 
Of course, the region of Kanto constitutes more than just Tokyo, and for those who fly into Narita Airport, Chiba will actually be their first destination once arriving in the country. However, Chiba serves as much more than just a welcome lobby for the main journey. Chiba is home to some of the best beaches in Japan, so enjoy a summer day by the water and even go out and do some surfing! Hebara Beach in particular is a renowned spot for those trying to ride some waves and enjoy scenery that may not even look like Japan at first! Also, take the time to visit Mother Farm, a combined farm, amusement park, and zoo! This is a great destination for families in particular.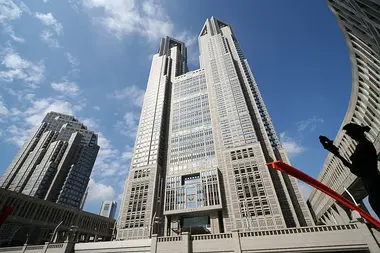 Then, pay a visit to Ibaraki Prefecture, which neighbors Chiba. This prefecture is particularly known for its Daibutsu (giant Buddha statue) in the town of Ushiku. The structure stands nearly 30 meters taller than the Statue of Liberty in New York City, and its ominous yet soothing presence looms over beautiful garden scenery. Head out to the coastline to see Hitachi Sea Park, take a stroll through the vibrant flower garden, and take in the crisp sea air. Enjoy one of the local delicacies, anko. Known in English as monkfish, this is a deep-sea angler fish with a quite monstrous look but very savory and firm meat that is prominent in the colder months and often served in a hotpot. Its liver is also a delicacy in winter, when it becomes very rich and fatty.

The land of living heritage
Kansai is home to a number of Japan's most popular destinations for travelers, including the eccentric city of Osaka and two of the country's ancient capitals, Kyoto and Nara. This is a region that has some of the most essential things Japan has to offer as a travel destination, and it goes beyond so much more than Dotonbori and Kyomizudera (though these are great places to visit in their own right).
For many travelers on the Golden Route, Kyoto is the next stopover from Tokyo, essentially going from the current capital to the one before it. There are 17 total UNESCO World Heritage Sites in Kyoto for visitors to explore, but for a bit of a detour to relax, locals can often be found at Ume-yu Sento. This is a bathhouse that oozes character, from its eccentric merchandise like t-shirts and stickers to the largely wooden-construction of the interior. The bathhouse itself is in a modest residential area nearby the main station, making it easily accessible yet not overwhelming to visit.
For a spot a bit more out of the way that still captures the spirit of Kansai, Awajishima is an island just a bit off the coast of Hyogo Prefecture that bridges Kansai and Shikoku. The people of Awajishima have a strong appreciation for traditional arts, and in fact, it's on this island that the high quality incense of Japan was first produced and developed. Engage in this craft first-hand at Kunjudo, an incense production facility that allows visitors to participate in a myriad of different activities dealing with incense and fragrance. A great way to enjoy a day out on the island and get better acquainted with Japanese crafts is to even bring it back home!
Just an hour away south of Osaka is Wakayama Prefecture, a destination that is great for travelers to experience much of Japan's spiritual history. Wakayama is home to Kumano Sanzan, a world heritage site that is composed of the three shinto shrines of Kumano Hongu Taisha, Kumano Hatashi Taisha, and Kumano Nachi Taisha, as well as the Buddhist temples of Seiganto-ji and Fudarakusan-ji. Seiganto-ji in particular is home to a scene that can only be described as "distinctly Japanese," with a towering crimson pagoda and the beautiful Nachi no Otaki waterfall flowing in the background. It's a scene that looks straight out of a film and must be seen to be believed.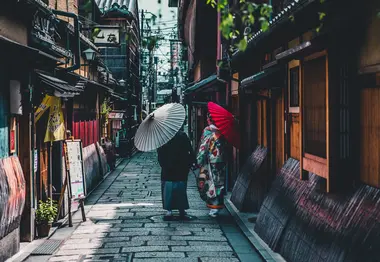 Wakayama is also the best prefecture in Kansai to visit for fun beach and water activities, as it has a very long coastline. Shirahama, in the southwest part of the prefecture, is especially popular as a summer getaway for Kansai residents. Here, there are a medley of water sports to enjoy as well as some unique attractions within the town, such as the beloved Adventure World amusement park and natural attractions like volcanic onses, the Sandanbeki Cave, and Engetsu Island.

Japan's heartland
Largely significant to Japan's ancient and recent history, Hiroshima and the surrounding region, collectively known as Chugoku (middle country), are a rich treasure trove to explore and discover. 
The largest city of this region, Hiroshima, is one that is well-known and often-visited due to it being the site of the first atomic bomb dropping at the end of World War II and a key destination on Japan's Golden Route. Upon visiting this city, taking the time to see all the sites that commemorate that event is essential, as is taking the time to eat Hiroshima-style okonomiyaki and other local delicacies like anago and oysters. 
But for a day with some quality cuisine and beautiful scenery, a trip just a bit over 2 hours and 15 minutes away from central Hiroshima to Miyoshi Winery and Sera Kougen Garden is the perfect choice. Specializing in wines made entirely in the town that is famous for its high-quality river waters, they are renowned for their selection of "Fuki Wines" made from grapes of the same varietal that are a staple of this area. Sera Kougen is a beautiful flower garden not far from Miyoshi and is a great stop before or after the winery to take in the scenery. Depending on the season, the flowers change, making it a great spot to revisit.
Just north of Hiroshima Prefecture is Shimane Prefecture on the Japan Sea Coast. Shimane as a prefecture is distinctly the Japan countryside, with its largest city of Matsue having a population of a little over 200,000 people. Despite this, the prefecture is home to one of the most visited and praised museums in all of Japan: the Adachi National Art Museum. Hosting a medley of different exhibitions, it is also home to the largest collection of pieces from famed Japanese artist Taikan Yokoyama, prominent during the late 1800s to early-to-mid 1900s.
Yokoyama's work is known for its ominous interpretations of Japanese natural scenery and must be seen in person to fully grasp its beauty. Just as famous as the artwork is the traditional Japanese garden that the museum is built around, the architecture of the building lined with large, clear windows that allow visitors to appreciate the gorgeous garden as well as the art collection. 
No prefecture is more ideal for an "off-the-beaten-path" adventure than the literal least-populated prefecture in all of Japan, Tottori. With a population of just under 600,000 people within the entirety of the prefecture (Setagaya ward in Tokyo alone outnumbers Tottori by over 300,000 people), the people may be sparse, but it's made up for in wonders to discover and scenery to enjoy. The prefecture's calling card is that of the sakkyu (砂丘), rolling sand dunes that exist by the coast. During the warmer months, camels can be ridden amongst the dunes and during winter, the natural scenery is like no other, combining the stark white of Tottori's snowfall with the golden glow of the sands. Not far from the dunes is the Tottori Sand Museum, home to a number of detailed sand sculptures with different themes throughout the year.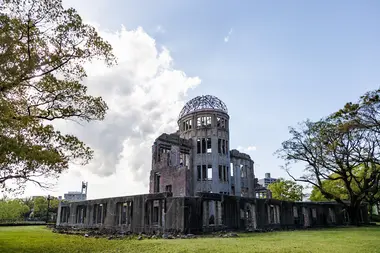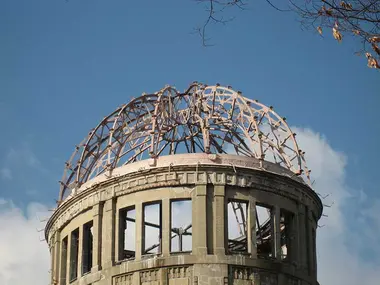 Japan's best-kept-secret
With its Mediterranean landscape along Japan's Inland Sea (Setouchi), mountainous terrain, rice terraces, lush forests and long white sandy beaches, the island of Shikoku exudes a very distinct atmosphere. 
Associated with nature and spirituality, the atmosphere is said to be more relaxed than other parts of Japan. It's the perfect place to take a break from the hustle and bustle of your tour of the Japanese archipelago. The island is home to the famous pilgrimage of the 88 temples of the Buddhist monk Kukai. Stretching over 1,400 kilometers and covering the island's 4 prefectures, this spiritual retreat takes you to the heart of the natural landscape, but also to meet the local people. Passing through the smallest traditional villages, at the foot of the mountains or between the immense rice fields, the pilgrimage is the best way to discover the essence of Shikoku. It's also the most environmentally-friendly way to travel, as pilgrimages can be made on foot (traditionally), by bike, by public transport, and even by hitchhiking!
In the depths of the island, you can discover the Iya Valley, Shikoku's most popular attraction. Its 13 vine-creeper bridges, three of which are still functional, including the "Iya no Kazubashi" bridge, allow you to cross the valley's gorges. Upstream, the spectacular Oboke and Koboke canyons are also worth discovering! The island of Shikoku will also take you on a journey back in time, with visits to its traditional castles, the most famous of which are Matsuyama Castle and Imabari Castle, a stroll through the traditional Japanese park of Ritsurin, or a plunge into the magical world of Studios Ghibli at Dogo Onsen, which inspired the setting for Chihiro's Journey.
Last but not least, Shikoku is a major agricultural center and home to Masanobu Fukuoka, the pioneer of permaculture (natural agriculture). Many farmers on the island have decided to follow his philosophy when planting their own land. Shikoku is the ideal place to learn all the secrets of permaculture and its philosophy of life!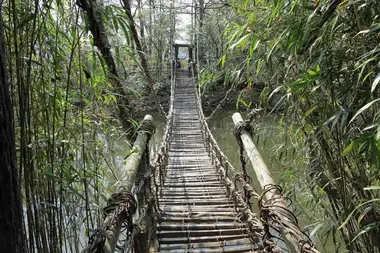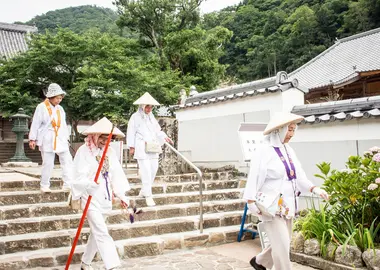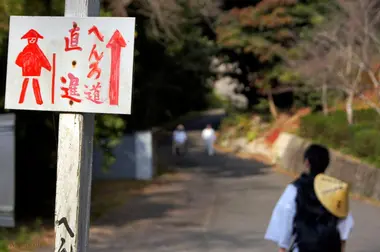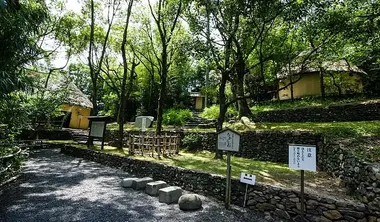 The southern island of mountains and hot springs
The volcanic peaks and hot springs that dot the island of Kyushu in the south of the archipelago offer an infinite variety of landscapes, from dense forests to steep coastlines, sandy shores, and small coves. Long regarded as "the end of the world" by the Japanese, Kyushu is also considered to be the cradle of Japanese civilization.
An island of culture as well as history, Kyushu is home to the famous city of Nagasaki, with its many ancient buildings, Catholic churches, and picturesque neighborhoods that are perfect for a stroll. The Atomic Bomb Museum, the Glover Garden, and the city of Dejima bear witness to the region's historic Western influence. Facing the Nagasaki Peninsula, Kumamoto Prefecture is a must for anyone who loves hiking and the great outdoors. The crater of Mount Aso is the largest caldera in the world, and, inherited from one of its lava flows, the Takachiho Gorge also offers a spectacular backdrop with its waterfalls, basalt cliffs, and emerald green water.
On the East Coast, the cities of Beppu and Jigokudani, the valley of the underworld, are undoubtedly two of the island's most popular destinations. It is home to thermal springs whose vapors emanate throughout the city as if from the depths of the earth. The hidden baths of Myôban or the Kurokawa spa will delight visitors who come to relax in baths with different specialties. Further south, Miyazaki Prefecture is renowned for its surfing spots, notably Aoshima Beach, Kisakihama Beach, and Koigura Beach, and for its spectacular canyons such as Takachiho Gorge and the hidden sanctuary of Amano Iwato-jinja. Visit the town of Aoshima to discover its geological features known as the Devil's Washing Boards (Oni no Sentakuita) and the picturesque Aoshima-jinja temple, situated on a peninsula surrounded by palm trees.
Finally, the little pearl of Kyushu is undoubtedly the island of Yakushima. Difficult to reach, the thousand-year-old cedar forests, listed as a UNESCO World Heritage Site, plunge visitors into an enchanting atmosphere. The island inspired Hayao Miyazaki to create the setting for Princess Mononoke.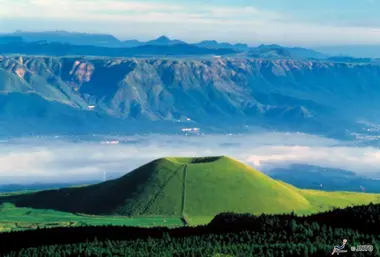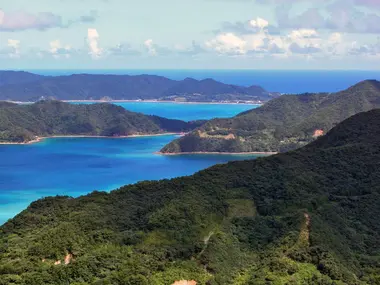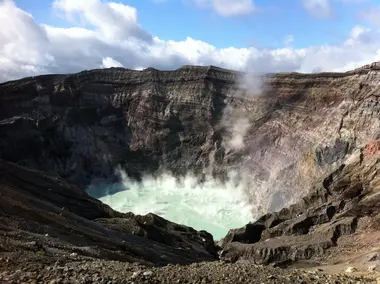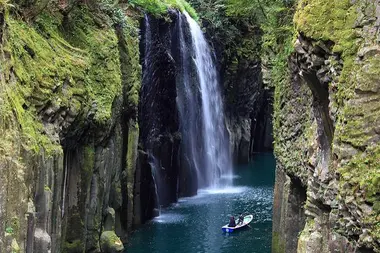 And how can you talk about the island of Kyushu without mentioning its gastronomic diversity? When in Nagasaki, try champon (a type of ramen) and castella, a Japanese version of this cake of Portuguese origin. In Oita prefecture, try Unagi-meshi (a rice dish with grilled eel) or Tonkotsu ramen from Fukuoka, with its thick pork broth.

Japan's distinct tropical escape
The widely scattered Okinawa archipelago is a veritable natural treasure trove, with numerous UNESCO World Heritage sites. Its rich history, luxuriant nature and unique culinary specialities make it a corner of paradise, very different from the image of the country we know. A trip to Okinawa is a heavenly interlude in another Japan. 
Renowned for its beautiful white sandy beaches and turquoise waters, its tropical landscapes have made this archipelago famous. With a pleasant year-round climate, travelers are more than happy to spend some time here. While you can find some magnificent beaches on the main island, such as Kouri beach, famous for its heart-shaped rock, Sesoko beach and its long strip of sand, or Cape Hedo, the most popular, for their heavenly atmosphere, can be found on the smaller islands that make up the region. 
Situated in the heart of the Pacific Ocean, Okinawa boasts a wealth of flora and fauna, not least the coral reefs that carpet the seabed with transparent waters.  You won't want to miss the Kerama Islands, renowned for their turtle-watching, the Kume Islands, with their underwater caves and small sharks, or Ishigaki Island, Japan's southernmost island, next to Taiwan.
The capital, Naha, is located on the main island. Here, visitors can discover Shuri Palace, the ruins of Nagagusuku Castle, Fukushuen Gardens and Naminoue-gū Temple, facing the beach of the same name. As evidence of its long American occupation, the American village at Chatan, a little further north, is an attraction in its own right. On the northern part of the island, you can enjoy a visit to the Churaumi aquarium, one of the most famous in Japan. And don't hesitate to head off into the Yanbaru national park for a few hikes, with its lovely waterfalls for you to swim in!
Finally, it's worth highlighting the rich Okinawan culture that the locals strive to keep alive. Inherited from its history as the ancient Ryukyu kingdom, its traditional arts have been passed down from generation to generation. Just a stone's throw from Naha, visitors can head to the village of Yomitan to discover traditional Okinawan pottery, as well as its Eisa folk dance festivals at the end of summer. Ryukyu glass, handmade weaving and Kumiodori dance are also on offer during your stay in Okinawa!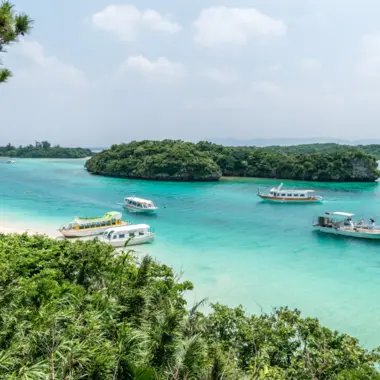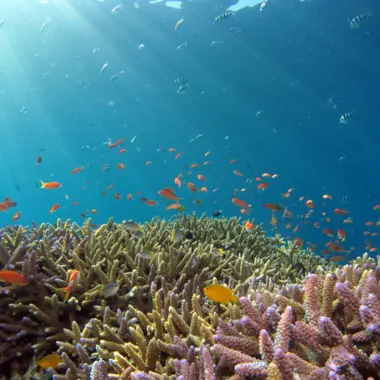 ---
If you wish to visit of these regions through one of our tours, or if you want to customize one, contact us and let's organize your ideal trip together!
Here are some tips to help you prepare for your trip to Japan: