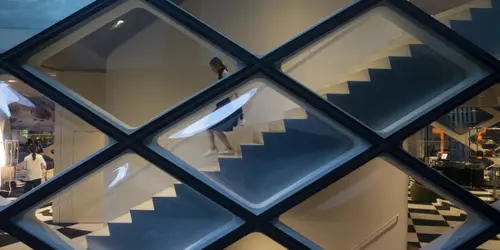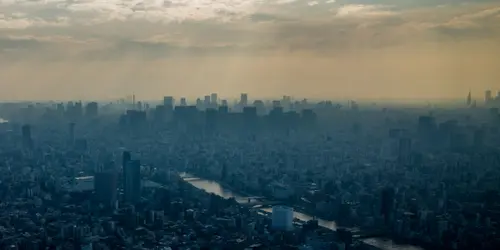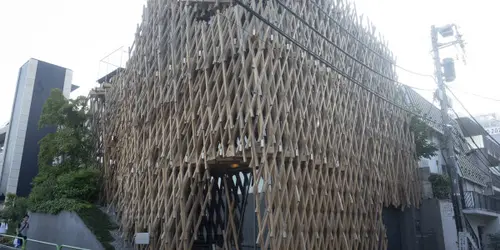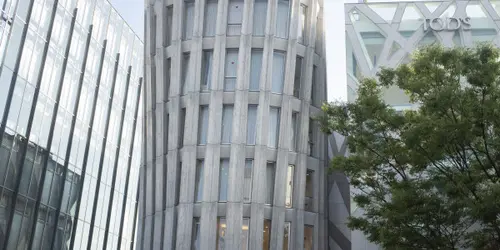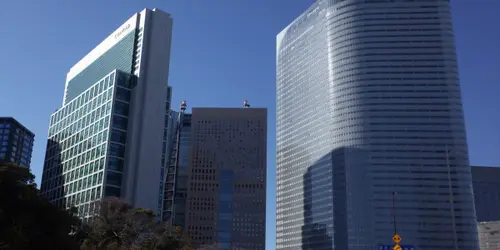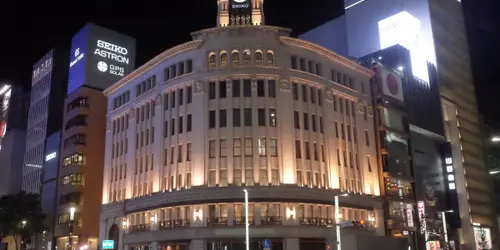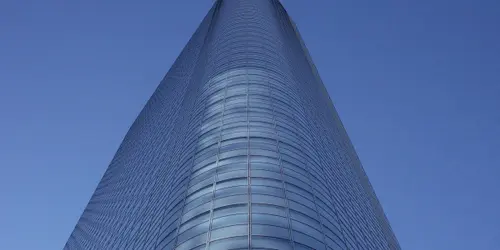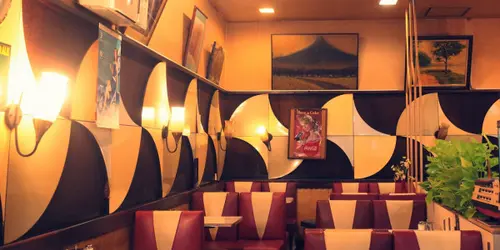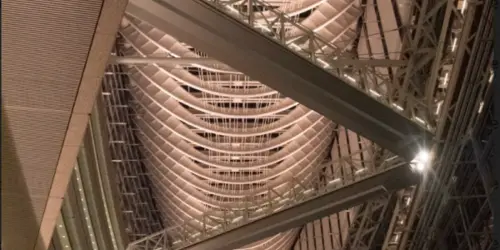 Tokyo Architectour
From the cellars of the past to the heights of the future, a guided tour on the theme of architecture via Tokyo's urban space.
World-renowned architects have shaped the city of Tokyo
Tokyo is an avant-garde city when it comes to architecture. Unlike European cities, in Tokyo, the rules of architecture are very flexible, which allows architects to express their creativity even in the heart of the city, whether for public or private buildings. Thus the city offers itself up to the liberty of these creators of an environment that is sometimes disorienting, a little bit crazy, but always creative.
A tour in the footsteps of the great Japanese architects
The Tokyo Tower, the Rainbow Bridge, the Yoyogi Gymnasium, the Tokyo Metropolitan Government Headquarters, the Asahi Beer Hall by Philippe Starck, and the red brick Tokyo Station, inspired by European classicism, etc. The architectural masterpieces that dot the geography of Tokyo are numerous. But in Tokyo, these architectural concepts have invaded everyday life from all sides. Welcome to Japanese spatiality, where the world is expressed as much in a vertical sense as in a horizontal one.
The various strata of a history where innovation has always been combined with daily life will be revealed throughout the day. Meet the architects who have shaped Tokyo, such as the well-known Tadao Ando, but also Kuma Kengo, the other great star of Japanese architecture, whose creative principles will amaze many, and many others: Kenzo Tange, Kisho Kurokawa, Sanaa, but also Jean Nouvel, Jaques Adnet, etc...
Architecture in Tokyo to be experienced on a daily basis
This day will not merely be about observation, but also about immersion, feeling and understanding the ins and outs of these types of architecture. Japan also has the unique requirement of having to adapt to seismic constraints and we will see how these creators of tomorrow's world transform this constraint into strength and creative material. Instead of just walking horizontally, climb to the top of these dizzying verticalities. From Shiodome, the heart of international business, to Ginza, Tokyo's 5th Avenue, and finally Omotesando, the most elegant, embrace the city with all our senses, from the underground to the clouds. You will never again see the city as you did before.
A flexible, personalised guided tour
Your English-speaking guide will pick you up in front of Bic Camera Akasaka-Mitsuke Station at 9:00 to start the guided tour, which will last about 8 hours. Travel will be by public transport You will also have lunch with your guide in a restaurant along the way, recommended by them, according to your preferences.
As part of our discovery days, your guide will prepare the best itinerary for you, although we also offer the possibility of contacting your guide beforehand if you have specific requests (dietary restrictions, parts of the programme you would like to discuss, etc.).
Not included in the offer
- Transport - Lunch - Paid admissions
Cancellation policy
Up to 7 days before: 0%
Between 7 days before and 5:00 p.m.the previous day: 50%
After 5:00 p.m.the previous day and same day: 100%
Location
---