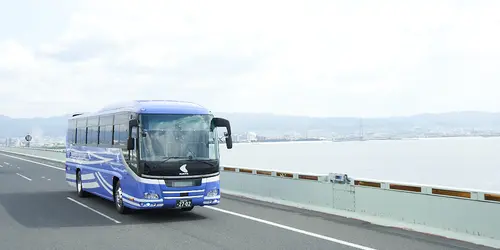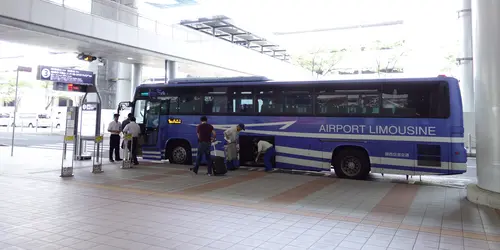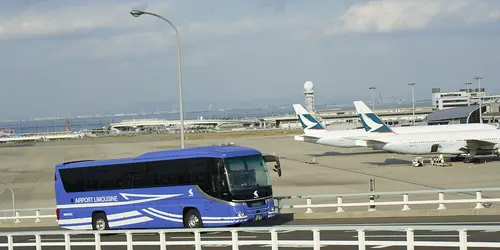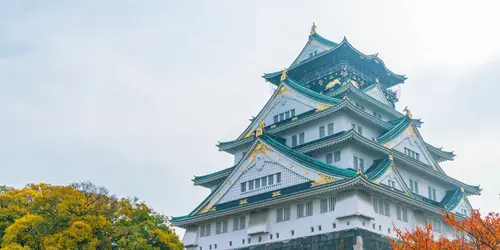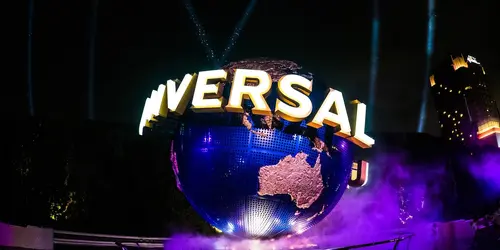 Airport transfer Osaka - Bus
Japan Experience offers you a shuttle bus transfer between :
Kansai international airport: (KIX)
Osaka city (Osaka central station: Osaka)
---
Why buy this transfer KIX airport <-> Osaka ?
1 departure every 20 minutes, from 6am to 9pm
Direct non-stop service between KIX International Terminal and Osaka Central Station
Up to two pieces of luggage per person at no extra charge
More affordable than a cab and more convenient than a train with connections and luggage
Ticket delivered to your home before departure or to your hotel in Japan
To be used directly (no need to exchange vouchers/coupons!)
---
Where to use this airport transfer <-> Osaka ?
What are the departure and arrival points?
- Kansai International Airport (KIX), with 2 stops: terminal 1 (international and domestic) and 2 (domestic low-cost). All buses stop at both stops except for Terminal 2 before 9am and after 9pm.
- Osaka, JR Osaka Central Station, called "Osaka Umeda", with 2 stops located on both sides of the station in front of the hotels Hotel New Hankyu and Herbis Osaka.
The bus stop is always JR Osaka station (HERBIS Plaza Osaka, Shin-hankyu hotel), Kansai international airport 1st terminal, and 2nd terminal.
This bus is not going to Osaka Namba station. If you want to go to Osaka Namba station, please use our Airport transfer Osaka -train.
---
Useful information
Time length:
About 60 minutes between JR Osaka station  < >  Kansai airport
Regularity: 2 or 3 buses per hour for Osaka station
The first bus from Kansai Airport to Osaka City leaves at 6:50 am and the last bus leaves at 23:30 pm.
The first bus from Osaka City to Kansai Airport leaves at 4:53 am and the last bus leaves at 21:23 pm.
---
Reservations are not required for all destinations. (First-come-first-served basis)
           In case of full capacity, the next and subsequent bus will be offered in order.
Only one-way tickets are available. Please purchase 2 tickets per person for round trip.
Once sent to the address you provided at the time of purchase, if you decide not to use it, you can return it to us. We will refund 85% of the purchase price. Shipping costs cannot be refunded.
There are 2 airports in Osaka: this bus serves the major airport in the Kansai region, KIX (Kansai Airport). Itami Airport (ITM "Osaka Airport") is not served by this bus.
Airport transfer Osaka - Bus