Tours in Japan

Discover the tours of Japan Experience and explore Japan's essential sites and hidden gems
Whether it's a first-time journey of discovery, or a return trip to deepen your knowledge of Japan: you'll find the guided or self-guided tour you're looking for with Japan Experience!
With more than 40 years of experience as Japan travel specialists, we offer a variety of tours: tailor-made trips, small group tours and self-guided packages. Our team of experts are on hand to help make your dream trip a reality. Our goal: to allow our 3,000 tour travelers each year (2019 data) to visit Japan to meet their passions and dream places.
Japan isn't just Tokyo, Kyoto and Osaka; there are incredible sights all over the country, in places like Nara, Okayama, Nikko, Hiroshima, Kobe, or even in the countryside. Japan Experience offers a whole range of tours to discover the very best of Japan. 
Leave organizing your dream trip to our experts, so you can relax and enjoy your holiday!
Group Tours
If a guided tour in Japan sounds good, discover our all-inclusive trips to Japan.
Our small group tours are fully organized itineraries, accompanied by a private guide, for groups of 8 to 12 people: these tours are great for first-time visitors.
From the essential sites to hidden gems and even cruises, Japan Experience offers a variety of guided tours to suit all budgets.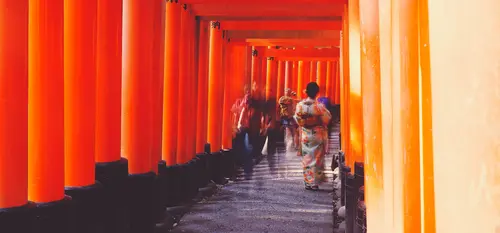 Self-guided Tours
Choose the trip for you from our selection of self-guided tours
For those wishing to visit Japan with family, friends, or alone, Japan Experience offers package tours, which include accommodation, transportation, some activities, internet access and a travel diary !
We provide the itinerary you'll follow in your personalized travelogue, and while we have plenty of suggestions, what you see and do on the way is up to you.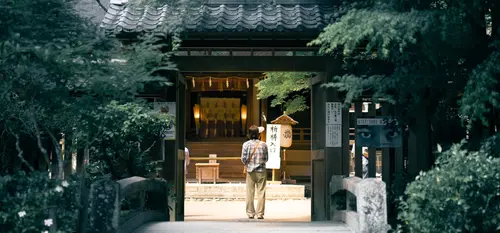 Tailor-made Tours
Talk to our expert and start planning your trip!
Because we know that everyone is different, our team is available to design a travel itinerary tailored to you. 
With nearly 40 years of experience and a team of experts who have all lived in Japan, we work closely with you to give you the trip of a lifetime.