Our guides
Meet the Japan Experience Tour Leaders
Meet our specialist tour leaders for our small group tours of Japan. They all have a long relationship with Japan, most having lived there for several years. They are chosen above all for their personality, they want to share their knowledge with you and make sure you have a great time.
---
Oscar
Oscar has American, Dutch and French roots. After living for 6 years in the American West, he settled down in Japan to study ecology before heading to Fontainebleau (France), but still often returns to Japan, his big passion. A food historian, an economist and an ecologist, with Japan in his heart and people in his soul, Oscar will make sure you fall in love with your Japan Experience.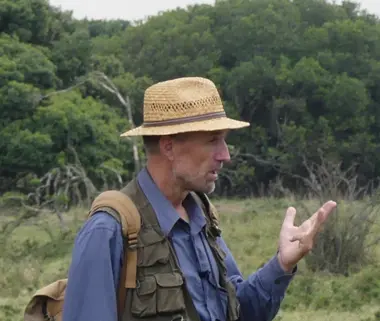 Christophe
Practicing Aikido since his childhood, his passion led him to Japan first as an exchange student at Seinan Gakuin University in Fukuoka, then as an employee in various Japanese companies. As soon as he set a foot on the "Land of the Rising Sun", Christophe felt in love with it. He has always been passionate about Japanese culture and civilization. He will be pleased to share with you his love for Japan and its people, whom he knows as an insider does.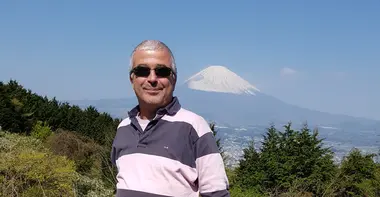 Group Tours
If a guided tour in Japan sounds good, discover our all-inclusive trips to Japan.
Our small group tours are fully organized itineraries, accompanied by a private guide, for groups of 8 to 12 people: these tours are great for first-time visitors.
From the essential sites to hidden gems and even cruises, Japan Experience offers a variety of guided tours to suit all budgets.