Japan Experience, far more than a trip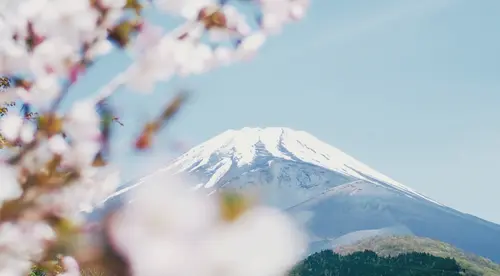 Travel specialist to Japan since 1981
Japan Experience offers you travel packages that adapt to your desires while offering an immersion in the Japanese culture and daily life.
Our unique and diverse catalog adapts to your desires: Japan Rail Pass, tours, accommodation, activities, car rentals, and various travel products. Japan Experience accompanies you on every aspect of your stay anchored by 40 years of experience and our knowledgeable passionate travel advisers.
Tokyo travel guide
Discover the world's largest megalopolis
Composed of a mosaic of districts each with its own identity, Tokyo is today the vibrant heart of Japan. Nevertheless, its atmosphere is particularly peaceful and welcoming, thanks to its many green spaces and its quiet streets. Wherever you are, there is always something to discover.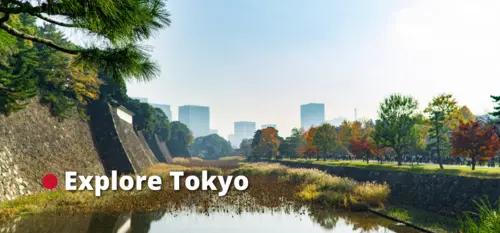 Tohoku Prefecture
Travel in Northern Japan
Although often overlooked by travelers, the Tohoku region in the north of Honshu features chiseled coastlines and mountain ranges from Tokyo to Aomori, the main island's northernmost city. It is easily accessible by trains from Tokyo and destinations across Tohoku are worth visiting at any time of the year.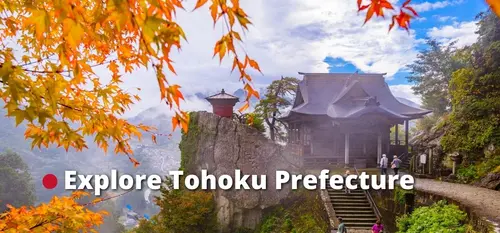 The must-see cities of Japan
Tokyo, Kyoto, Osaka, Nara and many others ... do not miss any important stops of your trip!
Explore Japan your way
Discover Japan through our different travel themes
Find your ideal destination
The best cities to explore for your next trip to Japan
Popular cities
Choose a city
Our tours in Japan
It is time to explore Japan! 
Japan Experience offers unlimited vacation possibilities to explore Japan. Our tours are the best way to ensure that you do not miss seeing any of the highlights of Japan.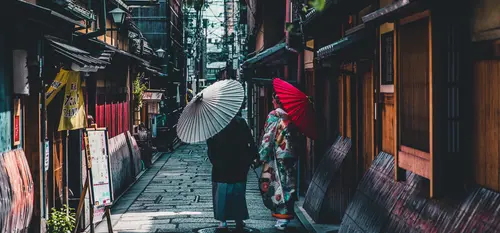 Discover all of our products to travel in peace
Internet Access

Included :

Economic and simple, Unlimited access 150Mbps, LTE/4G/3G

Read more

Prepaid Cards

Included :

Can be used as an electronic wallet, Pre-charged and ready to use

Read more

Discover all Rail Passes in Japan

Included :

The entire Japan Rail network: Shinkansen, regional trains, bus and ferry, You decide your departure time

Read more
"Excellent"
Bruce Pleckinger
14/03/2023 04:09
easy to use, all good.
Thomas Todd
14/03/2023 05:41
The process was very easy and that helps.
Robyn Goldenberg
13/03/2023 11:10
Used Japan Experience to get preloaded Suica cards for our trip. the cards arrived quickly and had the correct amount of money on them. Suica cards are need for the JR line and subways and are used in a lot of stores and other places.
Kikuko Scherer
12/03/2023 05:10
Easy to understand about JR pass. Also fast shipping, excellent.
Paul Neumann
12/03/2023 04:28
I arrived in Tokyo on Monday February 27, *** from the US and I took this tour the next day Tuesday February 28th. An *** was my tour guide, and she was great! We had a very nice time touring my pre-selected spots in Tokyo. We met at 8am at my hotel and she was very friendly and made me feel comfortable right away. We reviewed my itinerary to make sure that we agreed on everything. An was so nice and knowledgeable and answered all of my questions with ease. I did not feel rushed, and we were able to see all of my spots and a couple more. It was a great way to get acclimated to a new city before I ventured out on my own. I highly recommend this tour for first time visitors to Tokyo as it's a great way to familiarize yourself with the city. An is very professional, nice, courteous and I felt comfortable with her from the moment we met. She is a great guide, and I had a wonderful time.
Natalie Wolfova
12/03/2023 03:31
Reliable and quick shipping, I had no problem obtaining the exchange vouchers!
Ronald Sueo Matsunaga
12/03/2023 06:31
Very satisfying!
Thuy Naughton
11/03/2023 08:42
Staff are very friendly n effiviently deal with *** ***
Kaoru Yoshimoto
10/03/2023 10:26
It was very easy process and I enjoyed my stay in Japan!
Douglas Barnum
09/03/2023 12:25
Quick and efficient!