Japan Experience, a unique experience
Travel specialists to Japan since 1981
Japan Experience offers you travel packages that adapt to your desires while offering an immersion in the Japanese culture and daily life.
Our unique and diverse catalog adapts to your desires: Japan Rail Pass, tours, accommodation, activities, car rentals, and various travel products. Japan Experience accompanies you on every aspect of your stay anchored by 40 years of experience and our knowledgeable passionate travel advisers.

Bon Voyage Japan
Explore Japan like never before !
French-born Tokyo resident Jean Freund has turned a personal illustration project into a travel book, which features a unique calligraphy inspired by goshuin, a form of seal traditionally collected at temples as a memorial of a traveler or pilgrim's visit.
Bon Voyage Japan is a new form of travel journal  of handmade posters and calligraphies for people who love Japan, travel and art.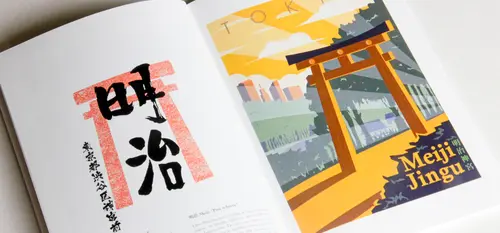 Explore Japan your way
Discover Japan through our different travel themes
The must-see cities of Japan
Tokyo, Kyoto, Osaka, Nara and many others ... do not miss any important stops of your trip!
Discover all of our products to travel in peace
Internet Access

Included :

Economic and simple, Unlimited access 150Mbps, LTE/4G/3G

Read more

Prepaid Cards

Included :

Can be used as an electronic wallet, Pre-charged and ready to use

Read more

Discover all Rail Passes in Japan

Included :

The entire Japan Rail network: Shinkansen, regional trains, bus and ferry, You decide your departure time

Read more
Our tours in Japan
Immerse yourself in our fully organized or self-guided trip: at Japan Experience, you will find just the right getaway you aspire!
The treasures of Japan are not only found in Tokyo, Kyoto, and Osaka, they are scattered throughout the archipelago as in Nara, Matsumoto, Kanazawa, Hiroshima, or Okinawa. Japan Experience offers you a wide range of tours just for you!