Celebrating the Holidays with your JR Pass

Christmas Trains and winter illuminations
Japan's most exciting holiday season events, all accessible with a Japan Rail Pass. Travel Japan and experience the holiday lights via a Japan Bullet Train.
Although Japan often has a different interpretation of Christmas than countries in the west, that doesn't mean they don't like to get festive! We've picked just a few of the fantastic city illuminations and Christmas-themed trains accessible with your JR pass—but don't worry, any city you visit will have events, too!
Hokkaido - Hakodate christmas fantasy
Bundle up and grab your Hokkaido Pass
for a stroll through Japan's own winter wonderland. Ride the Christmas Fantasy steam train from Hakodate Station to Onumakoen Station, then hop off for a visit to a specially decorated waterside neighborhood. The Christmas Fantasy train is free with a JR or Hokkaido Pass (although you still need to make a reservation) and runs every weekend in December, plus Christmas Eve and Christmas Day.
The visually stunning, massive Kobe Luminarie was started in 1995 after the Great Hanshin Earthquake and every year draws over 3 millions visitors. The Luminarie is a short walk from Kobe's main station, JR Sannoymiya Station, with direct trains from all over Kansai.
Eastern japan - Shirakawago winter light-up
If you're traveling with your JR East Pass
between Kanazawa and Takayama this winter, one great stop is Shirakawago and its traditional villages. The uniquely-shaped houses are illuminated at night; a must-see during January and February.
Western japan - Hiroshima "dreamination"
In the wintertime, the city of Hiroshima lights up Peace Boulevard, the main road right near the Peace Memorial Park, is lit up in different sections. Hiroshima is an essential stop on your trip through Japan with a JR Pass- don't miss this winter night view!
These are just a few of hundreds of illuminations all over Japan—whether you're using a regional pass or a countrywide pass, or just staying in Tokyo, be sure to check out these great winter events.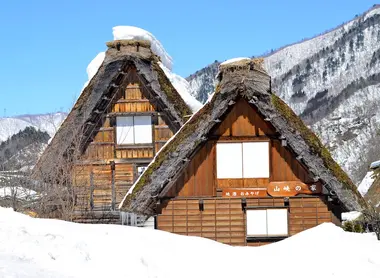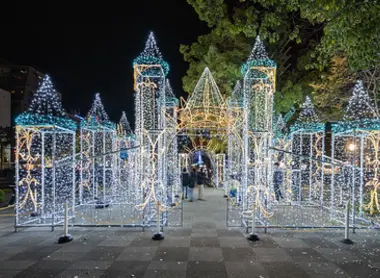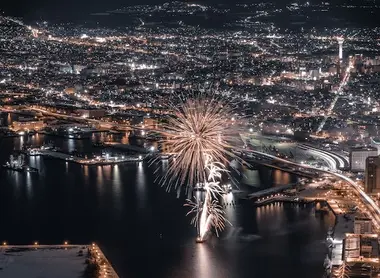 All the themes of the city