Trains in Japan

Train is arguably the best way to uncover lost of  Japan and explore the country differently. 
On the train in Japan : Tips for a smoother ride 
Japan is renowned for its railway system, but the train is more than just a means of commuting. Trains in Japan are part of the culture and occupy a special place in everyday life, utilized for both local transportation in rural towns and big cities alike. It's also ideal for cross-country traversal between Japan's most prominent destinations, such as Tokyo, Kyoto, Osaka, Nagoya, Hiroshima, and more, via the Shinkansen bullet train. In fact, crossing the entirety of mainland Japan, from Hokkaido to Kyushu, is doable with the Shinkansen bullet train.
For someone who is visiting Japan for the first time, it can be intimidating to navigate the Japanese train network, but with a little bit of guidance, you shouldn't run into any difficulties. We provide you with all the essential information about train travel that you'll need to make your trip a smooth one.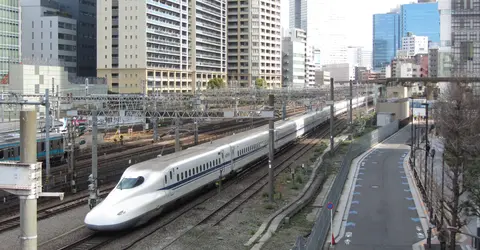 Taking the Train in Japan
Types of trains in Japan 
Trains in Japan come in many shapes and forms, outfitted for specific purposes and distances traveled. Below are the types of trains travelers can expect to see during their time in Japan:
Shinkansen Bullet Trains:

As previously mentioned, Shinkansen bullet trains are high-speed rail trains that are largely used for traversing longer distances in Japan. They were first inaugurated in 1964, before the Tokyo Olympics, and were the first of their kind at the time. They are often cited as the symbol of Japan's public transportation as a whole, setting the groundwork for high-speed rail systems throughout the world. They are easily accessible while also being fast and convenient, making them a popular option for travelers and residents of Japan as a whole. They are all operated by Japan Railways, making them accessible with the Japan Rail Pass. 

Limited Express Trains:

Also intended for long distances but not operating at the same speed or engineering as Shinkansen high-speed bullet trains, these Limited Express Trains are often utilized between destinations that are not serviced by Shinkansen. Examples of such are the Thunderbird Limited Express Train that goes between Kansai, Kanzazawa, and Wakuraonsen in Ishikawa Prefecture, and the Romance Car Limited Express Train operated by Odakyu that goes between Shinjuku Station in Tokyo and the Hakone Region in Kanagawa Prefecture. Though they don't go as fast as Shinkansen bullet trains, Limited Express trains often come at lower average costs but are also available to ride with the Japan Rail Pass. 

Local Trains:

These are more conventional trains that service local areas and cities. They come in at more standard fares and are boardable with specialized IC cards, individual tickets, and day passes. These trains are ridden by literally millions of people every day in Japan and are often used in conjunction with local buses as a full substitute for getting around in major cities instead of cars. Japan is a country with a high population but a small geography, making these trains quite crowded during rush hour. While part of its charm, this is something to be wary of when traveling. In major cities like Tokyo, Osaka, and Fukuoka, many of these local trains will be operated by Japan Railways, making them accessible with the Japan Rail Pass. Others, however, are part of the metro and subway. All of these train lines can be ridden using an IC card, but the JR Pass is only applicable to JR lines, like the Yamanote Line in Tokyo and the Loop Line in Osaka. Subway and metro lines often have specialized day passes for unlimited use that are worth looking into.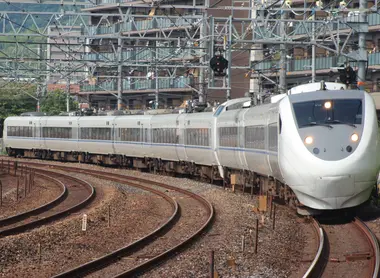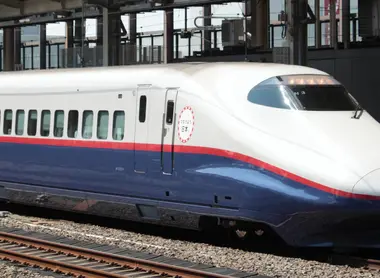 The railway system in Japan 
While riding a train on its own is something that doesn't need too much explanation, the railway system utilized in Japan may not be one that is inherently understood by foreign visitors. We'll take a look at some things to note about the train system in Japan as well as advice on navigating it.
One major thing to note for trains in Japan is the size of train stations, especially in large cities like Tokyo and Osaka. Stations like Shibuya Station, Shinjuku Station, Tokyo Station, Umeda Station, and Shin-Osaka Station act as commercial centers as much as train stations, having restaurants, malls, and offices inside of them as well as servicing multiple train lines. The best thing to do to avoid getting lost in the maze of these large train stations is to know your route well and follow the signs inside.
Local train lines in Japan are identified via a square or round logo with a letter initial. JR lines always start with J (JY for Yamanote, JC for Chuo Line, etc.). The logo and name for these lines will be shown on signs inside stations with arrows pointing in the direction of their entrances and exits. When reaching a certain station, be aware of what lines you need to ride and transfers along the way.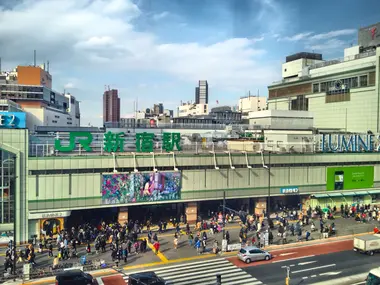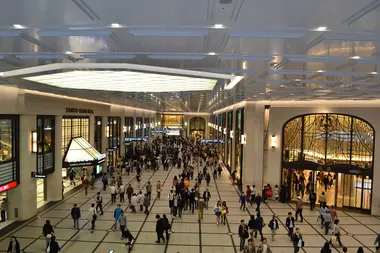 If you're using Google Maps, Navitime, Jorudan, or other navigation apps, you'll get information on what platforms to go to and even the exit that's closest to your final destination. At the platform, trains will be marked with the direction they are going (often the final destination or a prominent station on the way). Be sure to pay attention to which direction you're going on these trains.
The inside of trains differs by the type of train, with Shinkansen and Limited Express trains having more accommodations than local trains. Shinkansen bullet trains will have features such as power outlets and reclinable chairs, as they are made for more long-distance travel.
Trains in Japan do not operate 24 hours a day, so be wary of first and last train departures. This goes for both local and high-speed trains, so be wary of the train schedule; otherwise, you'll need to take the first train home or take a taxi back (which are infamously expensive out in Japan).
Seat Reservations on trains 
For Shinkansen bullet trains and Limited Express trains, seats can be reserved ahead of time, and this option is strongly suggested during peak travel times. For Japan Rail Pass users, these reservations can be made without any extra cost, but for those purchasing individual tickets for train rides, there will be a supplementary fee. For those with oversized baggage (defined as more than 160 cm in total dimensions), they will need to use the oversized baggage storage area located in the back of the car. These areas need to be reserved, along with a nearby seat, so be sure to familiarize yourselves with these regulations.
Discover our other themes
---