The Fujisan View Express

Access to Mt Fuji and Kawaguchiko with Fujikyu Railways
The only train line with direct access to Mt. Fuji, the Fujikyu Railways is operated a new, fancy train to ride to Mt. Fuji.
The Fuji Kyuukou, the railway company that provides unique access to the areas closest to Mt. Fuji, has started in April 2016  a newly redesigned high-end train running to Mt. Fuji, the Fujisan View Express.
The train, designed by Eiji Mitooka, who also designed the famous Seven Stars in Kyushu, has an interior made of wood, so passengers can see a great view of Mt Fuji from its big windows in comfort.
Like all of Fujikyu Railways' trains, it will run from Otsuki Station to Kawaguchiko Station. As a limited Express it makes two return trip during the week and three Saturday and Sunday. This train also stops at Fujisan Station, as well as the Fujikyu Highland station, providing access to the amusement park of the same name.
Note that as with all other Fujikyu Railway trains, this railway is not covered by a Japan Rail Pass except Tokyo Wide Pass. However, your Japan Rail Pass will bring you as far as Otsuki Station. A trip to the end of the line, Kawaguchiko, will cost  ¥1540 per ticket.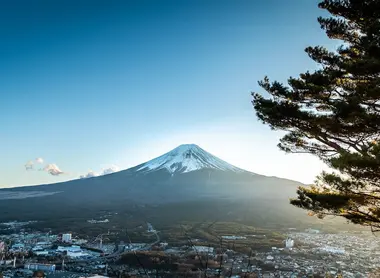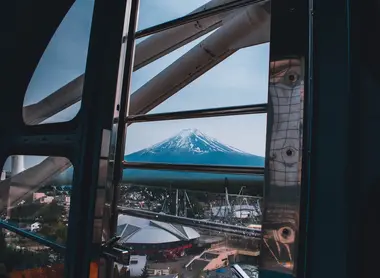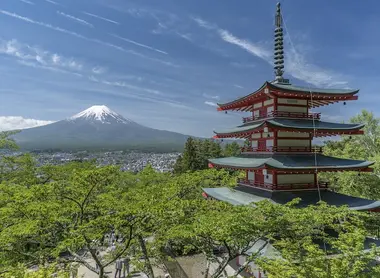 All the themes of the city