Yufuin no Mori

Travel in North Kyushu: From Fukuoka to Yufuin and Beppu
Yufuin no Mori from Fukuoka to Yufuin and Beppu
The Yufuin no mori train is a joyful train and can be  very useful to discover Kyushu 's island. It takes travellers from Hakata Station to Yufuin.
Hakata Station is the main station of Fukuoka city on the island of Kyushu. It is connected to Hiroshima, Kumamoto and Kagoshima with the shinkansen.
Yufuin is a a famous hot spings city near Beppu.
The Yufuin no mori train makes two round trips a day to Yufuin (2h10) and one round trip a day to Beppu (3h10). It stops at Futsutachi, Tosu, Kurume, Hita, Amagase, Bungomori, Yufuin, Oita on the way to Beppu.
The train is covered by the Japan Rail Pass, the JR Kyushu All area pass and the North Kyushu Pass. Please note that reservations are required.
Inside the train you will appreciate the wood design that reminds the southern forest, especially in the lounge.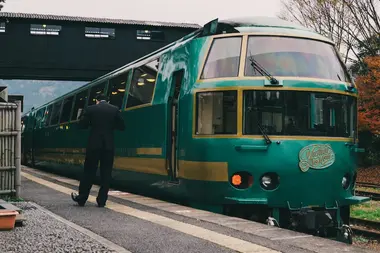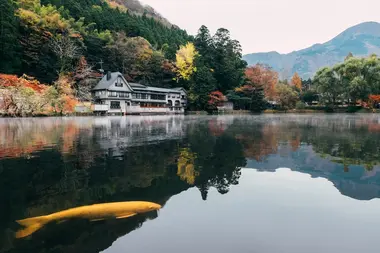 All the themes of the city