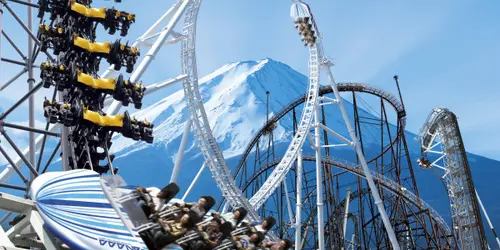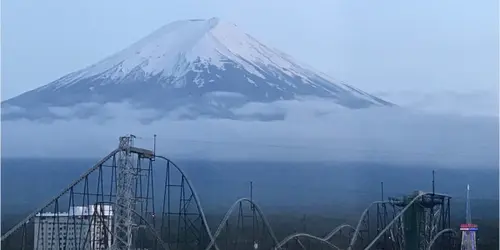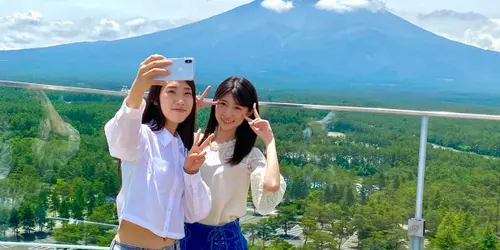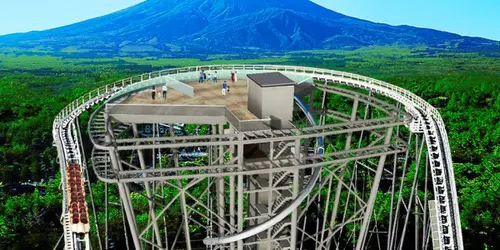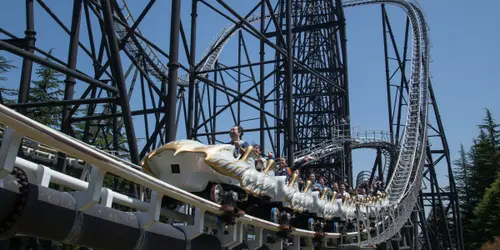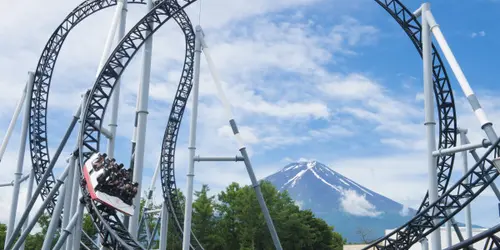 Fuji-Q Highland
Whether you go for the view or the thrill, Fuji-Q Highland does not disappoint. Holder of several Guinness records, its roller coaster is a world reference point.
Seeing Mount Fuji from a roller coaster
Fuji-Q Highland is a spectacular amusement park near Kawaguchiko, right at the foot of Mount Fuji, the iconic mountain of the Japanese landscape, in the Five Lakes Region. See the rolling mountain ranges from something else that rolls... a roller coaster.
World record-breaking roller coaster
Fuji-Q Highland is a record-breaking amusement park. With a drop angle of 121 degrees, Takabisha is one of the steepest roller coasters in the world. Dododonpa is the fastest roller coaster in Japan, and ranks fourth in the world in terms of speed. With a top speed of 172 kilometres per hour and a maximum acceleration force of 3.3 Gs, this roller coaster is an experience similar to flying in a fighter jet.And finally the attraction called Eejanaika offers 14 inversions and the largest number of rotations in the world. The legs hang freely in the air and the seats rotate 360 degrees. Thrill seekers will be fully satisfied. 
A perfect moment of entertainment during a visit to Kawaguchiko
Located halfway by train on the Fujikyu line between Fujisan and Kawaguchiko stations, it's the perfect place for a few thrills before heading to the tranquility of Kawaguchiko. As well as the thrills of the big roller coasters, Fuji-Q Highland is home to a haunted hospital, water rides, teacups, a Ferris wheel and mazes, and for the young ones, Thomas the Tank Engine.
Non-cancellable.
Location
---
Fuji-Q Highland
$44 per person