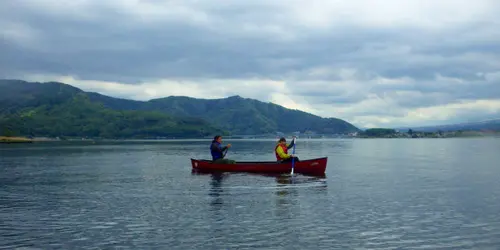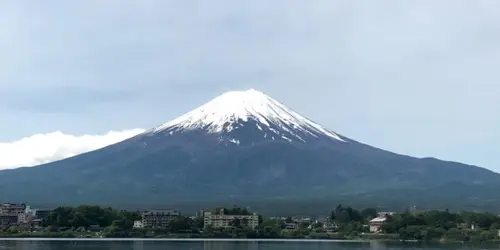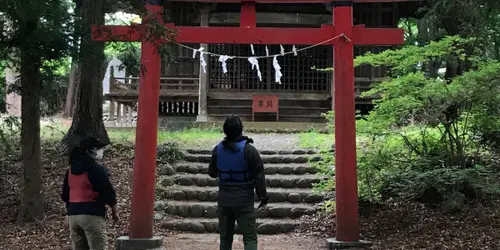 Canoeing on Lake Kawaguchiko
A canoe trip with an instructor on Lake Kawaguchiko for a breathtaking view of Mount Fuji.
Canoeing on Lake Kawaguchiko with a view of Mount Fuji
Kawaguchiko is one of 5 lakes at the foot of Mount Fuji. It's the largest and has the best view of the mountain. On this canoe trip, you will enjoy this breathtaking view while blending in with the natural surroundings of this area. As there is no guarantee that Mount Fuji will be clear when you come to Kawaguchiko, we strongly recommend participating in an outdoor activity, because if Mount Fuji is not visible, at least you will have had a good time! And if it is visible, you will have had a unique context in which to admire it. 
An activity for the whole family
After a briefing on how to get in, paddle and turn a canoe, as well as the safety rules, you will be taken on a 2 hour trip on the lake. You will certainly see fish, birds, and if the weather allows it, you can disembark on the uninhabited island in the middle of the lake, Unoshima Island, where you will thank the Gods for this beautiful slice of nature in the small sanctuary it hides. Whether a novice canoeist, a youngster, or a senior citizen, this activity is for all ages and levels of fitness, as your instructor is there to guide you. 
Safety and quality of service
Old Town Camper canoes are used, quality Canadian canoes known for their stability and ease of handling. You will feel like Davy Crockett in Japan!
If you need to be picked up from Kawaguchiko station, as you are coming by train or bus, please let us know and we will arrange a pick-up. Otherwise, it's best to order a taxi from your hotel to the meeting point.
Your instructor will take pictures of you during the trip and send them to you, so you'll have nice memories of the moment (and you can board the canoe without fearing for your camera!)
※ In case of overcrowding, if all the English-speaking instructors are already assigned to another group, you may be placed with a Japanese-speaking instructor, but don't worry because they will communicate the paddling instructions to you through a document in English.
Location
---
Canoeing on Lake Kawaguchiko
$47 per person