The Toreiyu Tsubasa Bullet Train

Between Fukushima and Shinjo
The Toreiyu Tsubasa is a special Japanese bullet train with a miniature hot spring inside! Buy your JR Pass today: Available in 7-, 14-, and 21-day passes
The Torei-yu Tsubasa is a very unique bullet train running through eastern Japan. Torei-yu is a combination of the words train (or its pronunciation in Japanese) and o-yu, or hot water.
A hot water train? That's right! This incredible train has an ashi-yu foot bath inside.This shinkansen train makes one round trip daily, mainly on weekends, and runs between Fukushima and Shinjo on the Yamagata shinkansen line.With your Japan Rail Pass or JR East Pass, you can ride this train for free, but reservations are mandatory.
On the train there's more than just a foot bath, there's also a bar and tatami rooms. There's many ways to enjoy the passing scenery from this luxurious train! Take note, however, that you will need a separate foot bath entry ticket in order to use it.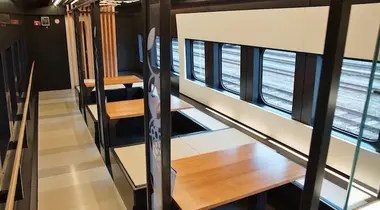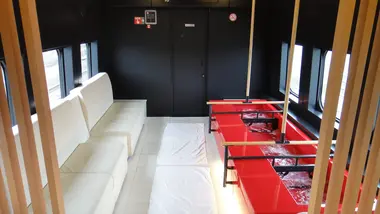 All the themes of the city