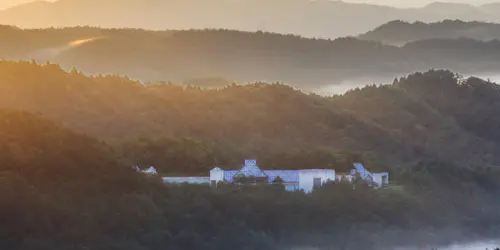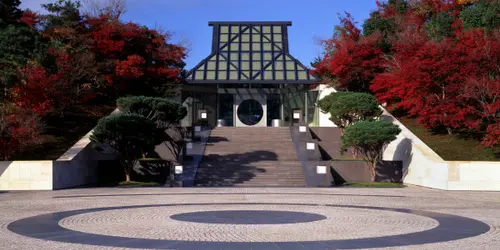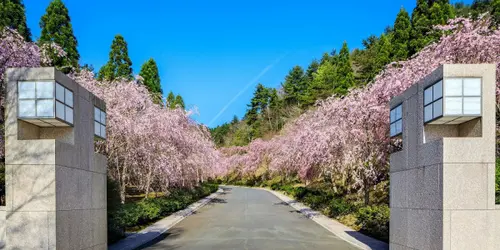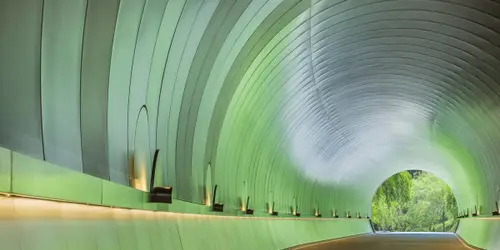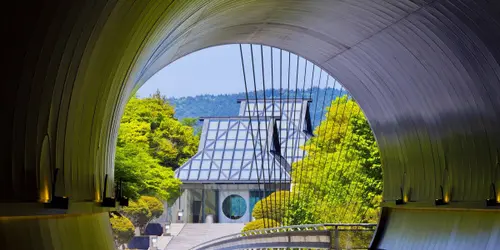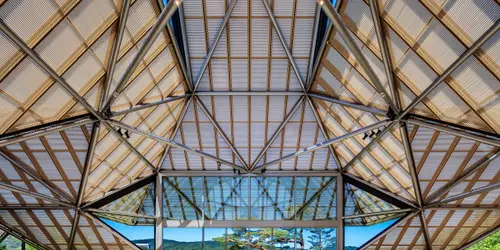 Miho Museum
Just over an hour from Kyoto, the Miho Museum, deep in the mountains, is a treasure trove of art and architecture. An excellent cultural trip.
An art and nature tour from Kyoto
Not far from Kyoto, tucked away in the forest high in the Shiga Mountains, is the Miho Museum. Just over an hour away by road from the former capital, the museum offers the opportunity to admire sophisticated architecture which blends with the nature around. 
A rich and high quality collection
Founded in 1997 by Mihoko Koyama, at the time one of Japan's wealthiest women, the collection began with tea utensils, Shinto and Buddhist art, calligraphy and ceramics, then expanded with ancient works from Europe, Egypt and the Americas to form today's impressive and eclectic collection. Some of these works, such as the gold and silver statue of the Egyptian god Ra, or the Pakistani Buddha of Mercy, could be found in the most important international museums. In the rooms dedicated to China and Southeast Asia, you can explore the many influences of Persian culture on Chinese art, and visualise the route of the spread of the Buddhist religion.
The museum also houses very interesting temporary exhibitions. 
Remarkable architecture by I. M. Pei
The concept behind the Miho Museum was conceived by the renowned architect I. M. Pei, known for designing the Louvre pyramid. Like Shangri-la, the structure is integrated into the wild mountain landscape. The museum's interior also reflects this theme of merging with nature, combining steel with other raw materials such as stone, all interspersed with breathtaking panoramic views of the valley below.
Admission to the museum is free for children up to secondary school age.
Last admission at 3:00pm.
Non-cancellable.
Location
---