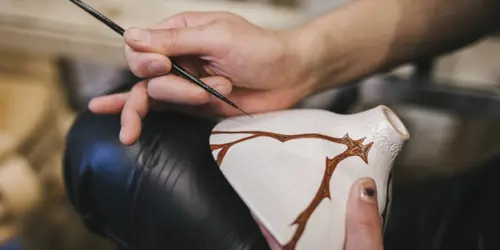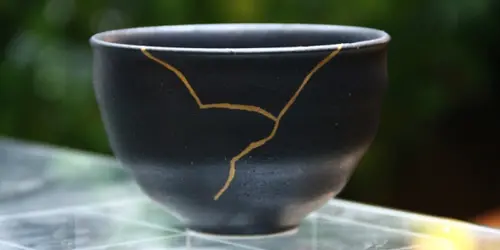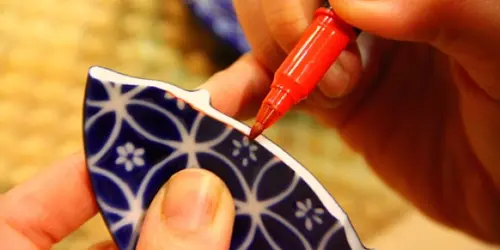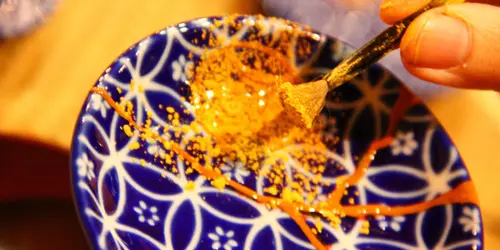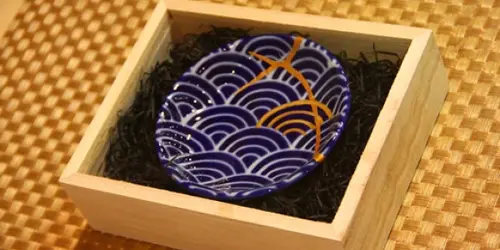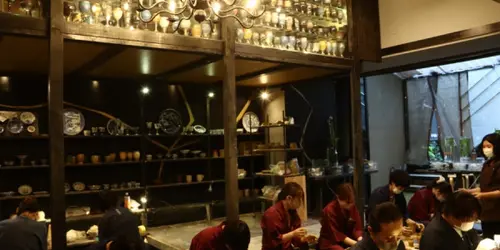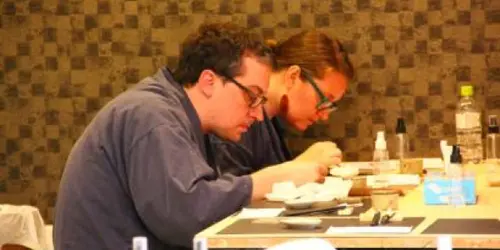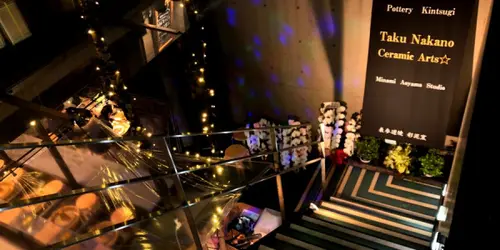 Kintsugi, making cracks beautiful
Behind the Japanese art of Kintsugi lies a whole philosophy that encourages us to accept our weaknesses and imperfections, and to sublimate them to make them more beautiful and powerful.
Kintsugi, or the art of embracing imperfections
Kintsugi means "golden seal". In practice, it involves gluing broken pieces of ceramic together with resin, then covering them with a thin layer of gold. Kintsugi requires a certain amount of manual dexterity and concentration. Although there are Kintsugi artists who take the art to higher dimensions, as an art form it is accessible to all.
Above all, Kintsugi is a philosophy. And when you manipulate the damaged pieces of your plate or bowl to put them back together, what you are doing is embracing that philosophy. What Kintsugi teaches us is that nothing is eternal, nothing lasts forever, and that it is normal for the things we are surrounded by in our lives, whether tangible or intangible, someday to break.
But breaking doesn't mean the end. With Kintsugi, you learn that dedicating a little energy and heart to picking up the pieces allows you to bring something back to life in a way that is even more beautiful than before. 
Kintsugi, an extension of the Japanese concept of wabi-sabi
Kintsugi teaches us to accept imperfections (of others, of ourselves, of the world) and frailties. Instead of hiding the cracks and making them invisible, they are brought to the fore with the noblest material of all, gold. The philosophy and aesthetics underlying Kintsugi seem far from our Western standards and our modern societies which prefer perfection, youth and continuity.
But in Japan, the beauty of imperfection has long been emphasised, with the concept of wabi-sabi, which emerged in Japan in the XIVᵉ century, and is intimately linked to Buddhism and the art of tea. "Wabi-sabi is the beauty of imperfect, impermanent and incomplete things. It is the beauty of modest and humble things. It is the beauty of atypical things." (Leonard Koren). 
Practising kintsugi with a contemporary ceramic artist
Your instructor, Taku Nakano, is himself a ceramist and Kintsugi artist, who works to spread the philosophy of Kintsugi around the world. Feel free to ask him about the meaning of this art and his personal interpretation. An enriching and transformative experience. 
Access to the workshop
The Taku Nakano Ceramics Art studio is located in the basement of a chic building in the heart of Omotesando, a district famous for being at the forefront of fashion and the arts. The area is full of galleries, flagship shops of famous Japanese designers such as Comme des Garçons, Yoji Yamamoto and Bathing Ape, and various buildings that serve as showcases for the talents of contemporary Japanese architects.
The district is also home to many luxury antique shops. In short, a jewel in the heart of Tokyo with many treasures. You will also be close to Harajuku, Takeshita street and the Meiji temple.
You can book the activity for up to 4 participants, but if your group has more than 4 people, please contact us to arrange the activity for you.
Location
---
Kintsugi, making cracks beautiful
$44 per person