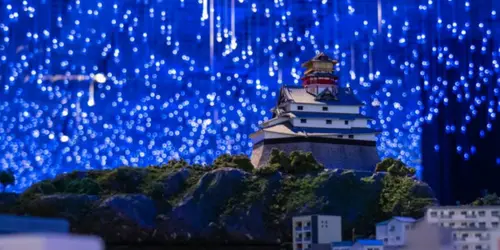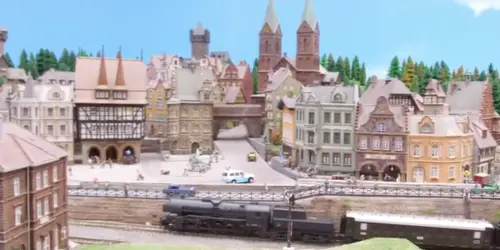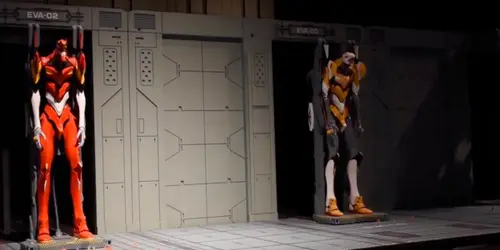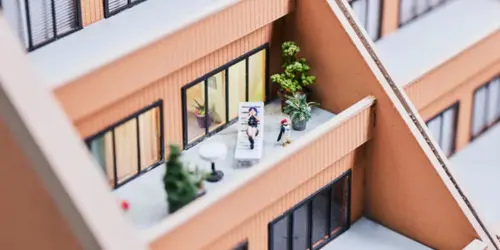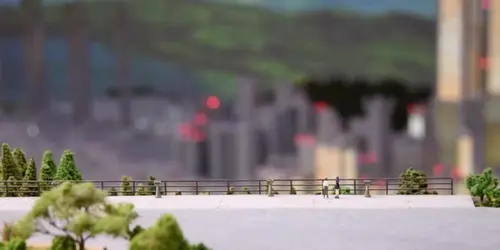 Small Worlds Tokyo
Small Worlds Miniature Museum: buy your tickets for a Grand Journey in Miniature
The Enchantment of Miniature Worlds
In the Ariake district of Odaiba, Tokyo's man-made island sanctuary, lies a secret jewel that transports visitors to a world of delight and astonishment. One of the must-go park in Japan, together with Disneyland, Disney Sea and Universal Studio Japan.
The Small Worlds Miniature Museum is a monument to creativity and attention to detail, providing an immersive experience in which you may explore the world in miniature form.
Buy your tickets and you are ready to go. When you go to the Small Worlds Miniature Museum, you are immediately greeted by the sense of enchantment that only miniatures can give you. The museum's tagline, "Where is the Earth heading?", sets the tone for a deep and important message it aims to communicate through its meticulously crafted displays. Here, the world is shrunk down to 1/80th scale, but the impact of each scene is anything but small.
The Grandeur of Small Worlds from the Tokyo artificial islands area
Not to confuse with Disney park's "It's a Small World" attraction, the park features a number of miniature dioramas, each incredibly crafted to capture a particular moment in time or a snapshot of a fantastical world. From bustling urban landscapes to tranquil natural landscapes, each exhibit provides a glimpse into the splendor and complexity of our planet.
One of the standout displays is a recreation of the iconic Shibuya Crossing, Tokyo's busiest pedestrian intersection. Tiny figures of pedestrians are walking people are stopped in mid-stride, while miniature autos navigate the crossing. This small Shibuya comes to life thanks to the lighting effects and painstaking recreation of advertisements and businesses.
Another exhibit transports viewers to the scenic scenery of Kyoto's Arashiyama Bamboo Grove area. As you gaze upon this gorgeous view, small bamboo stalks rise overhead, and you can practically feel the peace of the forest.
The museum doesn't limit itself to Japan's landscapes. It transports tourists around the world, with small replicas of famous locations such as the Eiffel Tower, the Great Wall of China, and the Taj Mahal. These international scenes serve as a reminder of the diverse cultures and landscapes that make our world so rich and fascinating. These worldwide scenes serve as a reminder of the many cultures and landscapes that fascinate us.
Behind the Scenes: Craftsmanship and Technology
Small Worlds Miniature Museum's magic lies not only in its exhibits, but also in the craftsmanship and technology that bring them to life. Skilled artisans and model makers worked countless hours to make sure that every detail, no matter how minute, is accurate and visually appealing. Lighting, sound effects, and even moving components add to the displays' realism.
You will also have the chance to peer into the workshop where the models are created. Here, you can see the painstaking process of creating these intricate scenes.
The Small Worlds Miniature Museum in Odaiba is an invitation to embark on a journey through time, space, and culture, all within the limits of its walls. More than a museum, it's an experience that will stay with you and remind you of the beauty and fragility of our world.
Purchase your tickets for Small Worlds Tokyo
If, while in Tokyo, you have planned to spend the day in Odaiba, you need to go to Small Worlds Tokyo, the best attraction together with a visit to the giant unicorn Gundam statue, teamLab Planets, Joypolis, Tokyo Trick Art Museum, Madame Tussaud's Tokyo, National Museum of Emerging Science and Innovation, etc.
Buy your ticket to be sure you have your admission that day, and you will visit and enjoy a very memorable place.
It is a 3-minute walk from Ariake-Tennis-no-Mori Station on the Yurikamome Line, or 9-minute walk from Kokusai-Tenjijo Station on the Rinkai Line.
Location
---
Small Worlds Tokyo
$29 per person