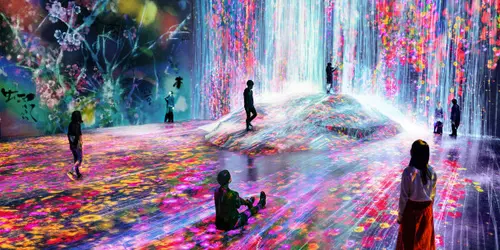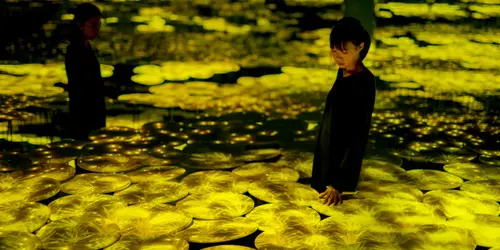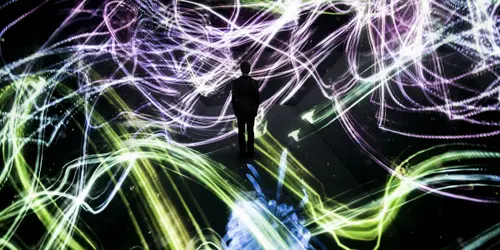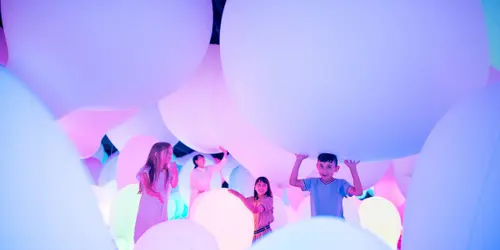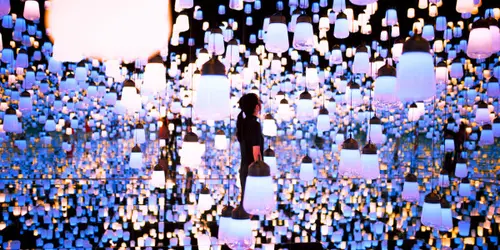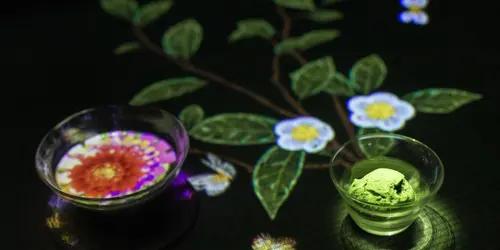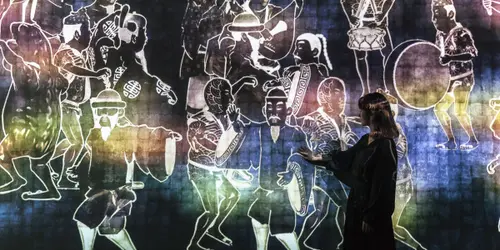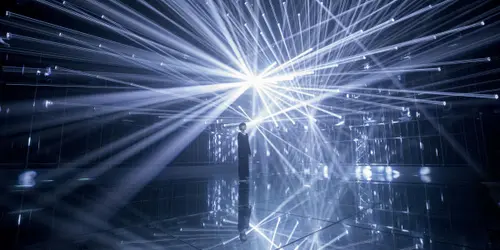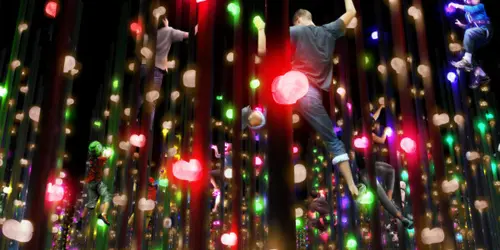 teamLab Planets
The teamLab collective has been very successful since the beginning thanks to their very creative use of the video mapping technique. Nowadays, their art is recognised worldwide and attracts many curious people. We invite you to discover the Japanese interpretation of digital art in all its potential.
The teamLab collective
The teamLab collective is a diverse group of artists formed in 2001 consisting of programmers, engineers, CG animators, mathematicians and architects. Their project: to create interactive artworks, bringing together different disciplines, particularly video mapping, and inspired by the elements of nature, its movements and evolutions.
Become one with the elements
Located in Toyosu, Tokyo, teamLab Planets is composed of four massive exhibition spaces and two gardens. It's an interactive museum where you walk through water, and a garden where you become one with the flowers. 
Even more than their first exhibition "Borderless", Planets offers many body immersive artworks where you will feel that you make one with your environment. 
teamLab Planets
Flowers and butterflies spinning, rivers to walk barefoot while fishes are forming around you, cascades of multicoloured light flowing from the ceiling, mirrors with infinite reflections, rooms filled with real flowers...  That's what you can expect when you go to this museum. 
The founder of teamLab, Toshi Inoko, stated in a 2018 interview "I want to create a universe that interacts with the visitors, I would like the visitor to feel that their whole body is interacting with the works when they walk through this space. A highly playful and interactive experience and one that will change your view of art.
Practical advice
Before to enter the exhibition, you will remove your shoes and socks and leave them in a locker. Since you will be walking in the water, we recommend that you wear trousers that you can roll up. Women can wear skirts too. You can borrow short pants to wear under your skirt, for the rooms that have mirrors on the floor. 
Leave your bags and coats in the cloakroom so that they do not get wet or in the way. But keep your phone or camera. 
You should allow at least 2 hours, preferably right from the start, so that you can enjoy the exhibition with as few people as possible.
Free entrance under 3 years old.
(teamLab is represented by Pace Gallery)
※ Non-cancellable reservation 
※ As the number of tickets available is limited, we reserve the right to offer you an alternative date if the date you request is not available. If we are unable to accommodate your request, we will cancel your order and issue a full refund.
※ Due to renovation work, Expanding Three-Dimensional Existence in Transforming Space - Flattening 3 Colors and 9 Blurred Colors, Free Floating will not be available for experience during the following dates:Saturday, June 10 - Friday, June 30
Location
---
teamLab Planets
$32 per person