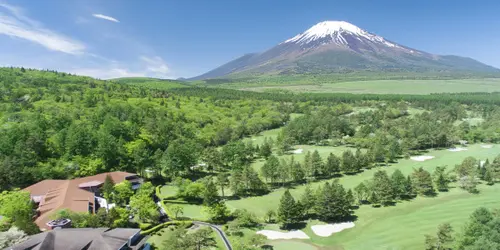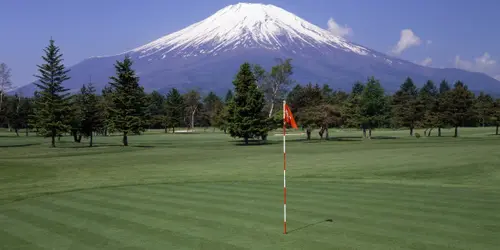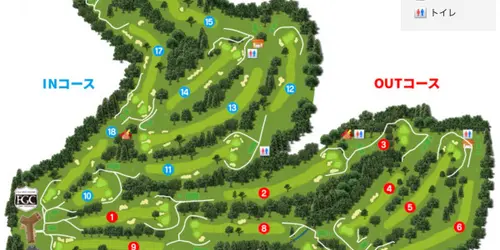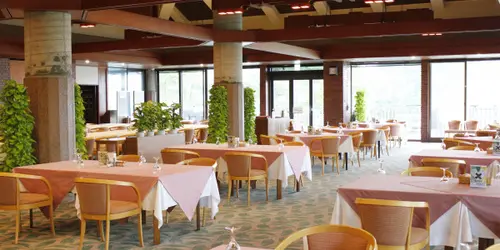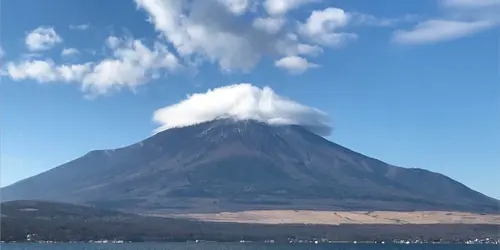 Golf at the foot of Mount Fuji
If you love golf, don't miss the opportunity to play it in one of Japan's most scenic locations, at the foot of Mount Fuji.
A round of golf at the foot of Mount Fuji
There can be no better place to play golf than at the foot of Mount Fuji, Japan's iconic peak, and undeniably one of the most beautiful landscapes. Golf enthusiasts will not be able to resist the urge to play a round of golf in this magical location. The terrain here is skilfully used so that you can enjoy the mountain views and the surrounding nature while playing your favourite sport.
This golf course is a hilly type, 3,450 yards (out), 3,342 yards (in), lined with Japanese red pine trees. With 9 holes out and 9 holes in, it is suitable for both experts and beginners. The golf course also has a restaurant and a driving range. 
Lake Yamanakako, an excellent alternative to Lake Kawaguchiko
In addition, since it is located between Lake Yamanakako and Mount Fuji, you can enjoy the surrounding area after your day of golf. Lake Yamanako is an excellent alternative to Lake Kawaguchiko, often preferred by locals. Less touristy, but just as scenic, you can enjoy the magnificent view of Mount Fuji above the quieter lake. Take a walk around the lake, relax in one of the many cafés and restaurants, or explore the archives of the very interesting Yukio Mishima Literary Museum. 
Practical information
Shoes (softspikes) and clubs can be rented. (Please note that steel spikes are not permitted on the course).
You can choose between caddy service (included in the price) or self-service. If you choose not to caddy, you can rent a 2-seater cart.
You can request a two-person round for an additional fee, but please note that this is not available during Golden Week (early May) and the Obon period (mid-August).
For a multi-person round of golf, it costs ¥6,300 (¥7,300 on weekends and holidays) for the second person and ¥550 for the third person.
The price includes green, caddy and taxes.
Rental prices: Golf shoes: 2,200 yen per pair
Clubs (complete set): 5,500 yen
Use of driving range (30 balls/box): 450 yen
Golf cart (2 seats): 8,880 yen (per set)
Please note that if you choose this additional fee, it must be paid on site (in cash or by credit card).
The golf course is open until late afternoon, but we recommend starting the game between 7 and 10 am.
Location
---
Golf at the foot of Mount Fuji