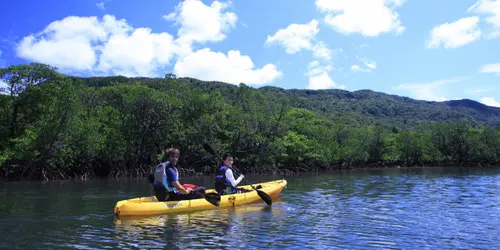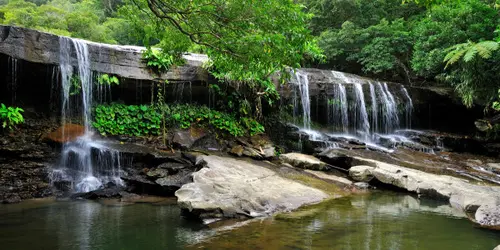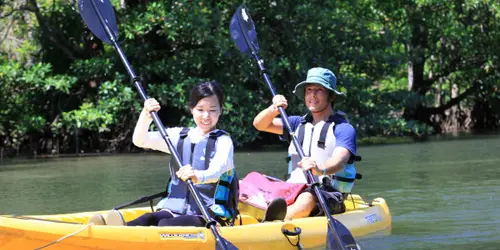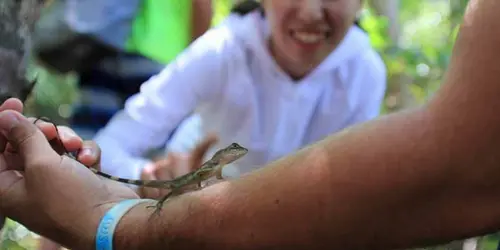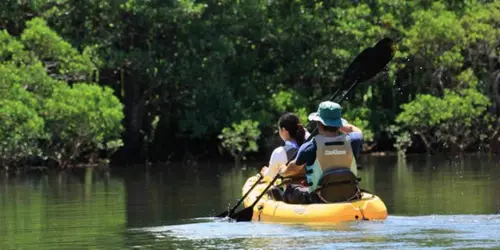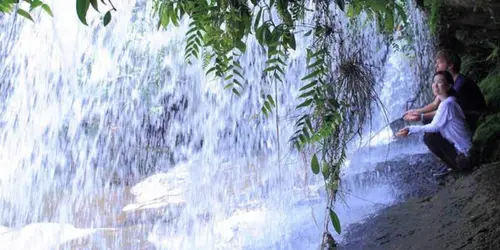 Kayaking and trekking on Iriomote Island
Recently added to the UNESCO World Heritage List for its unique ecosystem, Iriomote is a wild, tropical island with incredible flora and fauna.
Iriomote Island, the Galapagos of the East
Mangrove forests and waterfalls in the middle of the jungle are what you can expect on Iriomote Island. Iriomote is the second largest island of the Okinawan archipelago, and certainly the most wild, with 90% of its surface covered by jungle or mangrove forests. It is also Japan's southernmost national park. One generally goes there to paddle through the mangroves, trek or canyoneer in its jungle rivers, and hope to meet specimens of the many endemic species, especially the famous Iriomote Yamaneko, or Iriomote wildcat.
In fact, the island was chosen in 2021 to be part of the Unesco World Natural Heritage because of its unique flora and fauna, which has evolved in isolation due to the island's isolated geographical position. Hence its nickname "the Galapagos of the East".
Discover the unspoilt nature of Iriomote with a specialist guide
Meet at 8am at Hirata Tourism for check in and embark on a 45 minute cruise to Iriomote Island at Ishigaki Port. Disembark at Uehara Port where you will meet your guide. You will then be taken to the banks of the Nishida River to begin your kayaking trip.
Paddle for about 30 minutes through the mangrove forest, then disembark and continue your journey by foot to Sangara Waterfalls. Here you can lay down your bags and have a picnic at the foot of the waterfall. You will then turn back through the jungle to return to the base.
Your English-speaking guide not only knows Iriomote Island and its surroundings like the back of their hand, but also knows how to discover and point out sightings of the flora and fauna for you.
Practical information
This is a physical activity, but one that is accessible to all. But you must:- be between 6 and 60 years old- be in good physical condition.
Please bring a swimming costume, towel, waterproof clothing and a change of clothes for after the activity. Back at the kayak centre, you can take a shower if required.
Included in the package:
Iriomote - Ishigaki return ferry tickets
Use of the shower
Lunch and drinks
Waterproof equipment
Life jackets
Trekking shoes
Kayak
* The activity may be cancelled if the minimum number of people is not reached, or if the weather conditions are unfavourable. In case of cancellation, you will be notified 4 days before.
Location
---
Kayaking and trekking on Iriomote Island
$110 per person