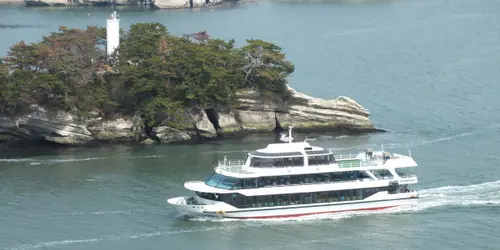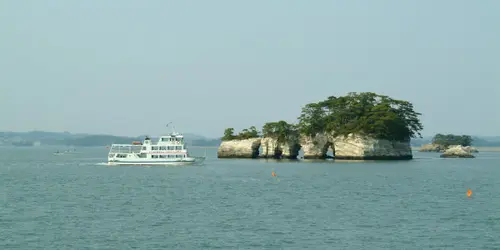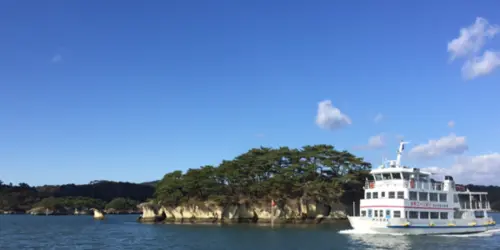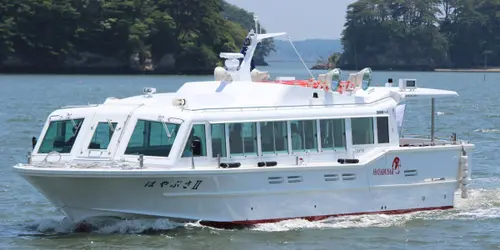 Matsushima Bay Cruise
Discover the picturesque beauty of Matsushima Bay, known as one of the three most beautiful sights in Japan, the very place that left the poet Matsuo Basho speechless.
WE ARE SORRY. THIS ACTIVITY IS TEMPORARILY UNAVAILABLE.
One of Japan's three most beautiful views
Matsushima Bay, an archipelago close to the city of Sendai, is known for its great beauty. In the Edo period, Shunsai Hayashi, a Confucian scholar, chose it as one of the three most beautiful landscapes in Japan, the "Nihon Sankei", along with Miyajima Island near Hiroshima and Amanohashidate, north of Kyoto.
Picturesque beauty extolled by the poet Basho
In the bay, about 260 islets covered with maritime pines can be seen, which are actually the emerged peaks of an ancient valley covered by the waters through tectonic movements.
A famous haiku, attributed to Matsuo Basho, describes his inability to express the beauty of the place in words, and simply repeats the name Matsushima.
Matsushima!
O Matsushima!
Matsushima!
The islets of all sizes, some more emblematic than others (such as Zaimoku-jima, Kane-jima and Niô-jima), have taken on fantastic shapes over time due to the erosion caused by the wind and waves. The pine trees that cover them also have ghostly shapes, and all this contributes to the impression of being in a Japanese print.
A cruise to enjoy the landscape
The best way to immerse yourself in this landscape and enjoy it to the fullest is to take a boat trip across the bay.
On board the boats of the Marubun Kisen, let yourself cruise through the islets of the bay for about 50 minutes.
The departure is from the Matsushima Port, a few minutes' walk from the JR Matsushima Kaigan Railway Station.
Please go to the Matsushima Kaigan Rest House (or tourist office) 2nd counter (the one at Marubun Kisen) at least 15 min before the scheduled departure time to collect your tickets.
Location
---
Matsushima Bay Cruise
kr 102 per person