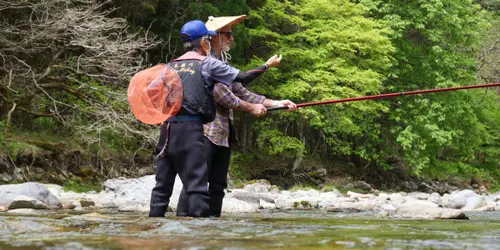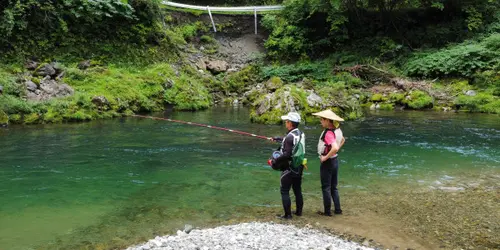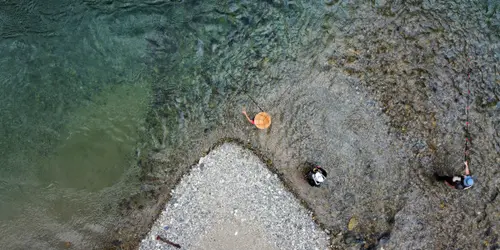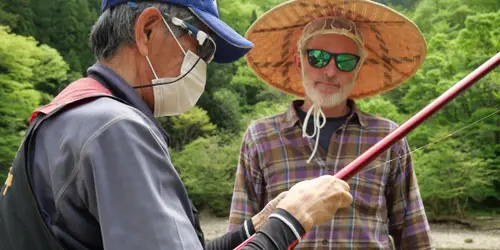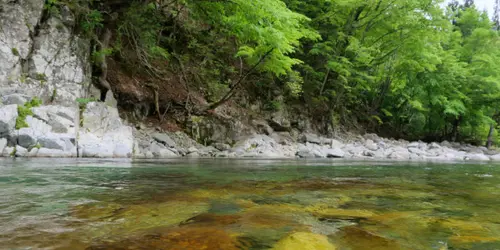 River fishing in the Japanese mountains
In the idyllic setting of one of the most beautiful regions of the Japanese mountains, in the company of a local fisherman, experience an unforgettable natural moment.
In the heart of the Japanese mountains in the Hida region
The Hida region, north of Gifu, the central mountain region of Japan, is known for its wilderness, primary forests and unspoilt countryside. It includes the town of Takayama, the village of Shirakawago (listed as a UNESCO World Heritage Site for its thatched houses where silk was produced), and the Gero Hot Springs.
Maze Village
Maze village is surrounded by a forest of centuries-old cedar trees which are used for carpentry. The Mazegawa River flows through the valley and is renowned by fishermen from all over the world for its "ayu" fishing. It is in this idyllic Japanese hinterland, between the traditional and the majestic nature, that you can spend some time in the opposite of urban Japan.
Make the most of your time before or after your activity to explore Maze village, enjoy its onsen, or taste the seasonal dishes (e.g. ayu fish caught in the river during the summer months) and many other things that your host Gwenn will be able to advise you on. 
Traditional fishing in a beautiful setting
The Mazegawa River flows through the valley and is renowned for its clear waters, abundant in fish. Indeed, the lush forest surrounding the river provides very pure water and a steady flow, which is an ideal environment for fish. This activity gives you the chance to enjoy the local environment and nature, and to learn all about Japanese-style fishing from one of the best fishermen in the area. 
Ayu fishing is popular with anglers from all over the world
In the world of fishing, when you talk about fishing in Japan, you think of ayu fishing. In certain seasons, the Masegawa River becomes a paradise for ayu fishing, which is often done using the fly-fishing method. Although highly controlled, it attracts many enthusiasts, both domestic and international. If you are interested in this very special kind of fishing, please contact us for more details. 
Practical information
Activity runs from June to October
The meeting point is the Hida-Hagiwara train station (on the Takayama line) approximately 1 hour before the start of the activity. Your host Gwenn will pick you up in a minibus and contact you to inform you about the best train routes and times according to your departure location.
You must be over 14 years old 
Included in the package:
- fishing equipment
- lunch (bento box)
- fish BBQ by the river
The activity will not be cancelled if it rains, except in exceptional conditions, in which case you will be contacted beforehand.
Location
---
River fishing in the Japanese mountains
$107 per person