Resumption of tourism in Japan : What You Need to Know !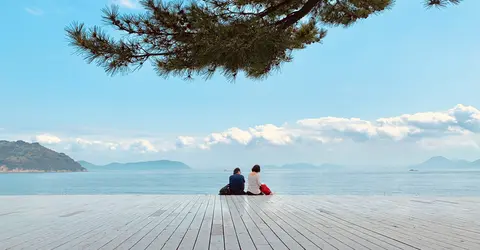 Japan is finally reopening its borders to the world
This is it! Japan has finally relaxed all restrictions for travelers since the 11st of October. 
Entry conditions, visas, COVID-19 tests, vaccines... Japan Experience details everything that you need to know about travel requirements in Japan.
Article updated on May 16, 2023
---
Resumption of inbound tourists in Japan 
Fans of Japan from all over the world have been waiting for this for more than two years. Since October 11, it is again possible to freely travel to Japan. Visa waivers has been reinstated and travelers are no longer required to book a guided or self-guided tour to Japan. 
Here is a summary of the current measures : 
Japan restores visa-free travel post-pandemic for short-stay visitors from United States, Canada, Australia and UK.
A negative PCR test result less than 72 hours before the flight is no longer required for travelers, regardless of vaccination status.
The vaccination certificate is no longer required.
Travelers are invited to fill in the information requested by the Japanese authorities on Visit Japan Web prior entering Japan in order to facilitate controls upon arrival on the territory.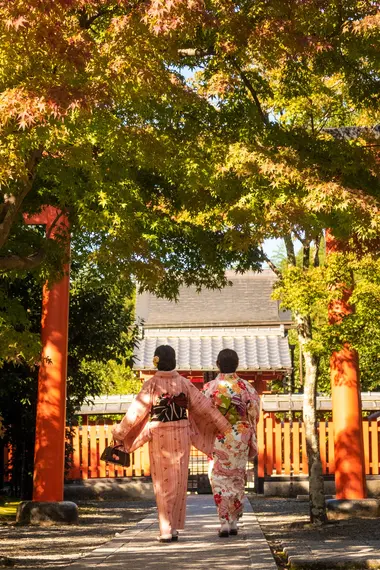 ---
What are the formalities to travel to Japan as a tourist? 
Since October 11, 2022, all travelers are now able to freely visit Japan, without any restrictions and subject to the same conditions as before the Covid-19 pandemic.
Before leaving, what steps to take?
The visa exemption for temporary stays of less than 90 days for 68 countries* around the world is back in place. Only a valid passport is required. 
Take out health insurance to cover medical expenses in case of hospitalization on site. Generally, the insurance linked to your credit card covers these expenses, but it is advisable to check the conditions, and if not, to subscribe to a third party insurance.
Register to Visit Japan Web
 Fill in the information requested by the Japanese authorities on the Visit Japan Web in order to facilitate controls upon arrival in Japan.
What is the assistance on-site?
In Japan, wearing masks on a daily basis is a well-established habit, even before the start of the Covid-19 pandemic. For the time being, you will find that most Japanese people continue to wear them in public places.
As of May 16, masks are no longer mandatory outdoors, so long as social distancing is practiced and there is no physical contact.
Masks are still strongly recommended on public transport, in hotels and in crowded places.
Demand for planning and organizing trips to Japan is now greatly increasing. Whether you want to travel independently or with a guide, Japan Experience is here to help you.
We offer a unique range of accommodations, activities and products to make your trip easier: Japan Rail Pass, public transportation cards, driving license translation, pocket WiFi, SIM card, etc.
* EUROPE: Andorra, Austria, Belgium, Bulgaria, Croatia, Cyprus, Czech Republic, Denmark, Estonia, Finland, France, Germany, Greece, Hungary, Iceland, Ireland, Italy, Latvia, Liechtenstein, Lithuania, Luxembourg, Northern Macedonia, Malta, Monaco, Netherlands, Norway, Poland, Portugal, Romania, San Marino, Serbia, Slovakia, Slovenia, Spain, Sweden, Switzerland and the UK.
AMERICA: Argentina, Bahamas, Barbados, Canada, Chile, Costa Rica, Dominican Republic, El Salvador, Guatemala, Honduras, Mexico, Suriname, United States and Uruguay.
AFRICA: Lesotho, Mauritius and Tunisia.
MIDDLE EAST: Israel, Turkey, and United Arab Emirates.
OCEANIA: Australia and New Zealand.
ASIA: Brunei, Hong Kong, Indonesia, Macau, Malaysia, Singapore, South Korea, Taiwan and Thailand.
Highlights of Japan - Book your next trip to Japan Now
---
Entry to Japan 
Tourists
The restrictions on entry into Japan in response to the Covid-19 pandemic have all been lifted since October 11.
For stays of less than 90 days, foreign tourists can travel freely to Japan without restrictions and under the same travel arrangements as before the Covid-19 pandemic.
Business travelers & Students 
Business travelers and students can apply for entry into Japan for a short or long stay for professional reasons (work visa, student visa) provided that they can prove that they can prove that they are being hosted or supervised by an organization located on Japanese territory (company, university...).
Family of Japanese Nationals and Permanent Foreign Residents
Family members of Japanese nationals and permanent foreign residents are allowed to apply for short-term visas.
---
Sanitary control measures and Quarantine 
There are no longer any health control measures upon entry into Japan.
For both vaccinated and non-vaccinated travelers, it will no longer be necessary to present a vaccination certificate or a PCR test less than 72 hours old upon entry.
We strongly recommend that travelers regularly consult the latest updates and official travel recommendations: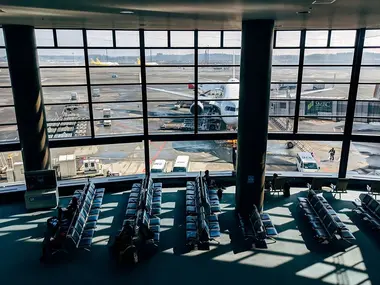 We will be updating this page with any new developments and Japan Experience looks forward to helping you plan your trip when the situation improves.
---
What is the current situation in Japan?
Cases remain low in Japan compared to other countries. The quasi-emergency in all prefectures has been lifted as new cases dip and the burden on regional medical systems comes under control. 
Japan's vaccination campaign has been successful: as of May, 2023, 81% of the total population has received at least one shot and 80% of the total population has received their second dose. 
Note that the quarantine requirements for eligible travelers have changed. There is no quarantine for those who are fully vaccinated and who has received their booster shot.
For more information about the new travel requirements, we recommend travelers to check the official website.
Wearing of mask 
In Japan, wearing a mask on a daily basis is a well-established habit, even before the start of the Covid-19 health crisis. For the time being, most Japanese people continue to wear them in public places.
Since May 16, the wearing of masks is no longer compulsory both outdoors as long as social distancing is practiced and there is no physical contact. 
Masks are still strongly recommended on public transport, in hotels and in crowded places.
Applications to download
For tracking the evolution of the coronavirus epidemic, the Japanese government recommends downloading several applications:
MySOS, the health and location monitoring application (it will be used to confirm your location, health status and housing).
COCOA, the COVID-19 contact confirmation application (it will be used to notify you of a possible contact with a COVID-19 positive person).
For more details, please read the document : Guideline for using the covid application in Japan 
Our guideline for using MySOS & Visit Japan Web
Upload an electronic certificate of Testing for COVID-19 with negative test result conducted within 72 hours prior
Input basic information for entering Japan
Input information for immigration procedure
Input information for customs procedure
Show an electronic certificate
Show a two dimensional code for immigration procedure
Show a QR code for customs procedure 
---
What precautions should travelers take when traveling in Japan?
Due to the evolution of the global health crisis, the measures taken by each country have undergone significant changes since 2020, and are likely to change again. 
For cross-border and international travel, we invite you to follow the official recommendations of the governments of the countries where you live and where you wish to go.
It is recommended to take out travel insurance for your trip to Japan. Medical expenses can be high if you become sick or injured and need to visit a hospital while in Japan. It is important to check the policies including Covid-19 coverage.
In case of emergency, the JNTO has created a dedicated page on the health & safety for travelers in Japan: find the medical institutions suited to your needs and information about insurance companies available to visitors: visit here!
We advise seniors and people with chronic illnesses, who may be at a greater risk of catching Covid-19, to consult a health professional before traveling.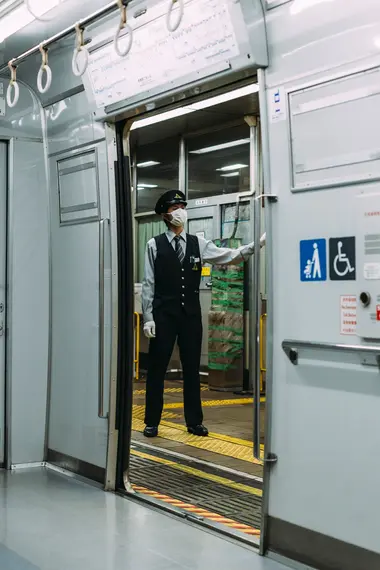 ---
Japan visitor hotline
The Japan National Tourism Organization (JNTO) operates a traveler hotline all year round 24 hours a day. They can help with tourist information or assistance, including Covid-19.
This service is available in English, Chinese, Korean and Japanese.
From Japan: 050-3816-2787
From Overseas: +81-50-3816-2787
---
Japan Experience is at your disposal to answer your questions and needs by email and phone.
Have you placed an order with Japan Experience? You have received a credit note for the postponement of your trip with Japan Experience? Read this article : How to cancel your trip to Japan? 
Be the first to know about our latest news by subscribing to our newsletter: https://www.japan-experience.com/newsletter 
Explore Japan with your family
Comments
Voyage Japon Nice music but as others also commented, the instruments could not be seen perfectly.

Réponse à Yvan Chicoine Kamakura is magical. Thank you for sharing these stories. I enjoy them very much, now when I cannot travel to Japan.

ali I want to become a cosplayer because my favorite anime is inuyasha iwant to be like him his so awesome

Réponse à Irénée et Leatitia I was in Japan several decades ago on work assignment and was introduced to Izakaya. I have been hooked every since. The atmosphere is joyous, people are nice, food is great and price is the best!


Merci de votre MAJ du 3 mars Japan is so beautiful...itis like heaven on earth I love Saitama,kyoto,hiroshima,enroshima and many more.I love the black birds in the gardens.

fermeture des frontières We have been to Japan twice both in time for Cherry Blossom, the blossom around The Moats and the Imperial Palace were amazing it takes your breath away. We were also fortunate to see the blossom in Kyoto, Osaka, Hiroshima to name but a few. Such a wonderful time of the year to visit Japan. We cannot wait to return.

Le Japon n'est pas le pays le plus affecté I am a great lover of bonsai. I went a year ago with my wife after planning for a long time. And also save some money because I wanted to buy bonsai pots and tools. Of course, I dreamed of knowing those wonderful corners that are the bonsai nurseries.

The love and taste for bonsai and gardening are everywhere, in park and gardens of an extra-beautiful beauty, everything is clean and so careful. I have fallen in love even more with Japanese culture.
Since then I also have a blog and I publish some stories and themes about bonsai for beginners

Rassurant The Japan National Tourism Organization link the the article above has information on the current attractions that are closed. You can check it here: https://www.japan.travel/en/news/coronavirus/#anchor.

Université Im japanese and right now im in berlin for almost 1month due to my flight was cancelled.when i go back to japan will i be quarantine?