Coronavirus - Update about your cancellation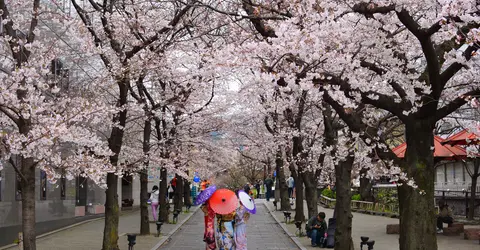 How to use your credit note?
Were you traveling to Japan with Japan Experience? Here is the information on how to get a credit note or refund.
Travel restrictions continue to be in place for tourists to enter Japan therefore we are forced to postpone all travel plans until Japan's borders reopen.
---
Cancelling a tour or house rental
For those customers with a departure date or house rental check-in date before the 31st July 2022, we are currently offering either a refund or a credit note.
The credit note is for the total amount you have paid and can be used when borders reopen to make a new booking.
The validity of the credit note is until September 30, 2023 with a further extension if the situation does not improve.
Credit notes can be exchanged for a refund at any stage of the process.
If you do not want to receive a credit note, you can also request a refund, this reimbursement will follow our general terms and conditions, all you need to do is send an email to our customer support team via our online contact form including your order number and the full bank details for us to process a refund via bank transfer.
Please note that if you have already received a refund, you will not be eligible for a credit note.
For customers wishing to travel in 2024 or later and you have a credit note, you should book your trip to Japan before the end of the validity of the credit note - September 30, 2023 to arrange your booking. Pass this date, the credit note will no longer be valid and will not be refunded. 
---
How do I get a refund or a credit note?
For products that you received by post, such as the Japan Rail Pass, you must return your order to us using a registered or tracked postal service with a receipt, no later than a year from the purchase date. 
Japan Experience will not accept any responsibility for items returned and lost by the delivery company.
To receive a refund or a credit note deadlines must be observed. If the cancellation occurs outside these deadlines, we will not be able to refund or provide a credit note.
Please note that it is not possible to get a refund or credit note for driver's licence translations, Suica and Pasmo cards, travel guides and Tokyo / Kyoto maps.
For a Japan Rail Pass refund, customers who purchased the JRP Care service will not be charged the cancellation fee.
Credit notes for Tours 100% refund applies if not used before the end of the validity date of September 30, 2023. 
Standalone products: handling fees apply, JRP products is 15%, any other including house booking is 10%. 
---
When and how to use your credit note?
Do you have a Japan Experience credit note? Here's how to use it!
When to use your credit note?
When deciding to travel to Japan and using your credit note, please make sure you take note of the official recommendations. Japan's borders are currently closed and the Japanese government has not made an official statement on when they will reopen the country to international tourism.
While it is currently impossible for nationals of many countries to travel to Japan, it is possible to envisage a gradual reopening of Japanese borders in 2022.
Japan Experience recommends that its customers wait for an official announcement from the Japanese government and the start of Japan's reopening before considering any travel postponement or using the credit note you have received from us.
Official travel advice links:
---
How to use your credit note for tours, products or services?
For products and services (Japan Rail Pass, Sim Cards, Pocket Wifi, Suica / Pasmo Cards, Airport Transfers, Activity Reservation and Car Rental), the expiry date for making a new booking using a credit note has been extended to September 30, 2023.
Please note that adequate alternatives will be provided if the situation in Japan has not improved by then.
When you decide to use your credit note, please contact us via our online contact form, including the following information:
Order Number
Full Name (as it appears on your passport) 
Original order number
Details of the order you wish to place: e.g. name for JRP and number of products. 
Best contact number to reach you
---
What to do when the credit note amount is different from the new order?
If the amount of your new order is greater than the amount of the credit note, you will need to pay the difference, our dedicated team will forward the details once the new booking has been made.
If the amount of your new order is less than the amount of the credit note, you have the option to add products or services. Guided tours, activities, car rental, internet access, or Japan Rail Pass, there are many products available that will make your trip more comfortable and enjoyable!
---
Japan Experience offices
In response to the current situation our stores remain closed to the public until further notice. However, our team remains at your disposal by phone between 9am and 1pm, Monday to Friday, our via our online contact form.
You can find our contact details here: Japan Experience Office - Contact details.
We thank you in advance for your understanding in this exceptional situation and we remain at your disposal for any further information. Due to high demand, our response time might be delayed - Thank you for your understanding. 
While waiting to be able to explore Japan again, we continue to work on new products and content, and we look forward to sharing them with you soon! 
As soon as you have the opportunity to travel again, we will be happy to assist you with your trip to Japan.