Akechi Tetsudo Akechi Railway
明知線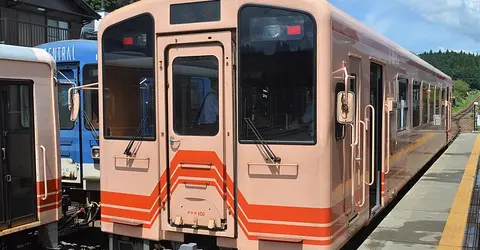 The Akechi Tetsudo (Akechi Railway) train makes the journey between Ena and Akechi in Gifu Prefecture, not far from Nagoya.
The 50 minute route through the forests, traditional villages and tiny wooden stations is a delight for mountain train enthusiasts and a re-acquaintance with the joys of train travel after the horrors of a packed, sweaty, weekday commute in a subway carriage deep underground. The Akechi Line opened in 1933.
Schedule & Fares
Akechi Railway trains run approximately hourly and costs 690 yen single fare Ena-Akechi. A one day pass allowing unlimited use is 1380 yen for adults. Purchase this at either Ena or Acechi station. 
Check out full details on the train schedule at the official website here. 
Stations
There are 11 stations altogether on the line: Ena (恵那), which connects with the Chuo Main Line to Nagoya Station, Higashino (東野), Iinuma (飯沼), Agi (阿木), Iibama (飯羽間) Gokuraku (極楽), Iwamura (岩村), Hanashiro (花白), Yamaoka (山岡), Noshi (野志 and Akechi (明智).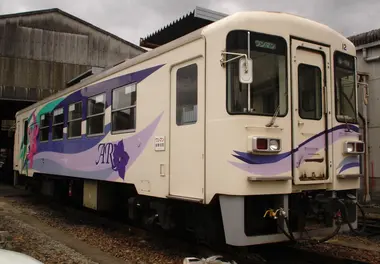 Sightseeing
The ruined castle at Iwamura, a town with a number of late Edo and early Meiji period houses, the old style onsen at Hanashiro as well as Taisho Mura at Akechi with several preserved Taisho Period buildings are the main tourist attractions along the line.
All the themes of the city