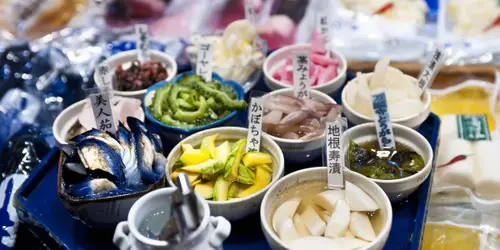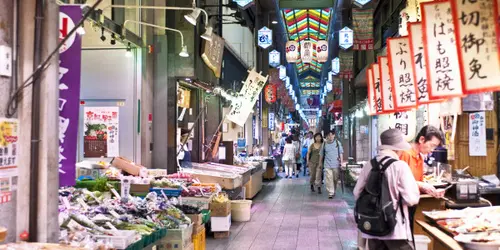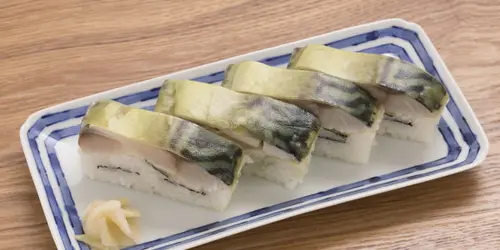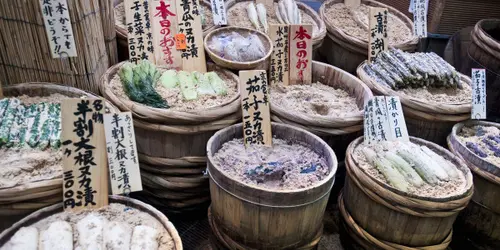 Culinary tour in Kyoto
Kyoto is the historical capital of Japan and the birthplace of Japanese cuisine as we know it today. With an expert, walk through culinary history and learn all about the amazing techniques of Japanese cuisine.
Take a walk to reveal the innermost secrets of Japanese cuisine in context
Being an island, Japan does nothing like the rest of the world, even when it comes to food. Although unique, Japanese cuisine has won the approval of crowds around the world for its high quality and amazing flavours. Champions of Umami(officially declared as one of the basic flavours in 1985), the Japanese have a particularly keen instinct when it comes to taste. On this activity, a connoisseur will take you around the city to explain everything about Japanese cuisine, its history, its age-old techniques, its tools, its evolution over the centuries, etc... A unique approach, a cultural and educated dive into the origins of Japanese cuisine, a day of tasting and discovery.
Kyoto, the city that founded Japanese cuisine
As the capital of Japan for over a thousand years, Kyoto was the epicentre of political power and cultural life. The presence of aristocrats attracted the best cooks in the country, and set the stage for an extremely demanding, highly competitive environment. It was this quest for culinary perfection that gave birth to Kaiseki cuisine. The Uji neighbourhood was also a factor in the rise of green tea, first as an accompaniment to dishes and then as a tasting experience in its own right. 
Maceration, fermentation, etc... at the root of Japanese culinary techniques
Japanese cuisine obviously means sushi, but also ramen, Japanese barbecue, yakitori, etc... Your guide will tell you about the origin of each of these dishes, and "spoiler alert" it is not necessarily as you would have imagined. But above all, in traditional Japanese cuisine, macerated vegetables and a variety of fermented foods (miso, soy sauce, natto, etc.) play an important role. When, why, how, that's what you will learn. 
History and religion, and their impact on cooking
Visit to the Nishiki market, some temples and shrines, and other landmarks of the city, and learn about the implications of religious, social, and political factors on Japanese cuisine: the important role of water in cooking in particular and culture in general, how structural changes in society have changed eating habits, the intertwining of food and religion, etc. Also noteworthy is a visit to a Japanese knife shop. Because we know the love of the Japanese for their work tools. And of course, at lunchtime, an exceptional culinary experience in a restaurant carefully chosen for its authenticity.
A flexible, personalised guided tour
Your guide will meet you at Nishiki Tenmangu at 9am to start the guided tour which will last about 8 hours. Travel will be by foot. Your guide will prepare the best itinerary for you, although we also offer the possibility of contacting your guide beforehand if you have specific requests (dietary restrictions, parts of the programme you would like to discuss, etc.).
We offer two options: Kaiseki and Shojin Ryori, for those who wish to take advantage of this day to try out types of cuisine specific to Japanese culture.
Kaiseki is a type of Japanese multi-course meal, a traditional and highly refined cuisine with an emphasis on the seasons.
Shojin Ryori is a simple, all-vegetable cuisine with roots in Zen Buddhism.
Included in the offer:
- Lunch
- Afternoon tea break
Not included in the offer:
- Transport
- Snacks during the day ("tsukemono" (pickled products), old fashioned sushi, other small tastings)
Cancellation policy:
Up to 7 days before: 0%
Between 7 days before and 5:00 p.m. the previous day: 50%
After 5:00 p.m. the previous day and same day: 100%
Location
---