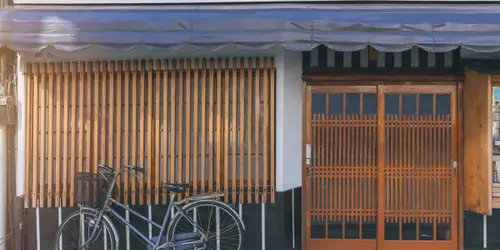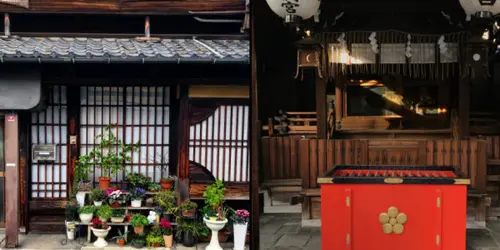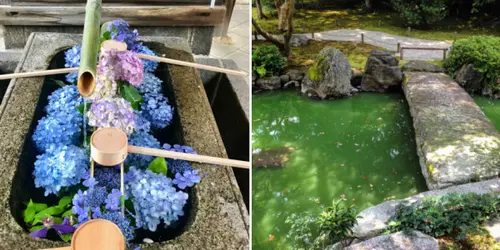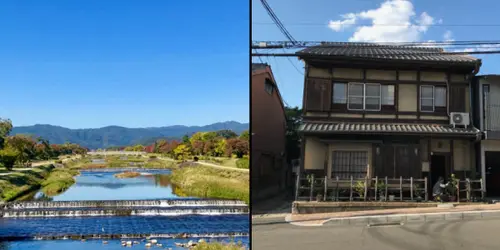 Kyoto by bike
Cycling with a local guide is undoubtedly the best way to visit Kyoto. Free yourself from public transport and enjoy the city at your own pace.
Kyoto, guardian of Japanese culture
Kyoto was the capital for 1000 years before Tokyo took its place in the 19ᵉ century. Today, it still retains an aura of aristocracy owing to its many temples, palaces, gardens, and the preservation of traditional architecture, even down to the smallest streets. The ancient city's historic monuments are listed as a UNESCO cultural heritage site.
As a guardian of tradition, Kyoto remains a must-see destination. It is perceived by travellers and the Japanese themselves as the heart of Japanese culture, both the ancient and modern, and this is clear when you walk through the city. The price of this success is that the city is very busy, especially during the most popular periods: April, for the cherry tree blossoms, and November, when the maple trees turn red and Kyoto is dressed in autumn's flamboyant colours. 
By bike, to see more and better in one day
By bike, avoid public transport and gain freedom. Avoid the crowds and cycle through Kyoto at your own pace. The city is relatively flat, so it won't be physically demanding.
Thanks to the independence bestowed upon you by the bike, and under the supervision of your local guide, you'll see another Kyoto, one of narrow streets, pretty machiya (traditional Japanese houses) hidden, cosy little cafés, and many other surprises. 
A flexible day tailored for you
Our guides have all been residents of Kyoto for years and know every corner of this beautiful city. As part of our discovery days, in addition to the must-see places, they will take you to their secret places, known only to the locals.
We also offer the possibility to contact your guide beforehand, so that they can assess your specific requests, desired visits or addresses, culinary wishes for lunch...
The meeting point at the bike rental company, the most central and easily accessible from your place of stay, will be confirmed by email at least one week before.
You will then be able to choose the model of bike that suits you best, whether a simple city bike, a faster one or one with electric assistance.
Bike rental is not included in the price of the tour, please allow between ¥800 and ¥2000 per bike depending on the model.
There is the possibility to rent a child seat (up to 6 years old)
Not recommended for 6 - 12 year olds.
In case of rain, the visit will be done on foot.
Location
---