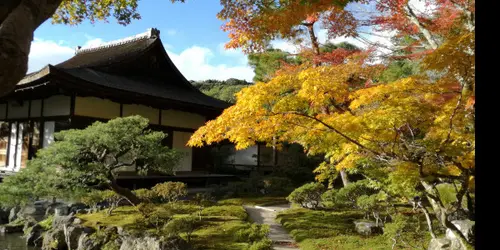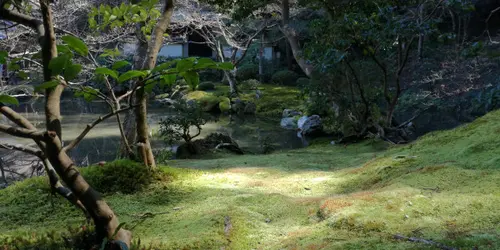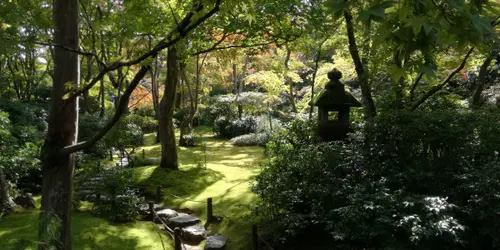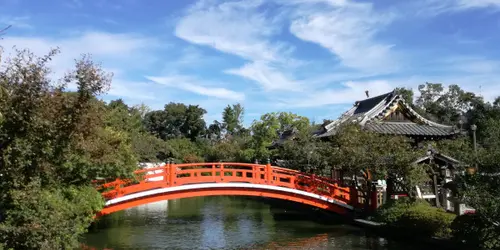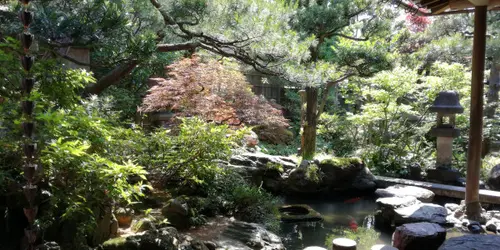 Zen gardens, secret gardens
Karesansui, tsukiyama, zen gardens, dry gardens, ... The art of Japanese gardens is an art of ancestral wisdom. Through a guided tour of some of the most beautiful - but not the most well-known - gardens in Kyoto, learn how to decipher the beauty and hidden meaning of Japanese gardens.
The secret of Zen gardens
A few rocks here and there, silent, unperturbed. Around them, a carpet of moss spreads out in the shade of a black pine tree with fine curves. Then, an expanse of light grey gravel unfolds its smooth ripples, revealing the meticulous work of the landscape gardener. Zen gardenshave so much to say... But the mystery that surrounds them makes their words inaudible to those who cannot hear them. They speak an abstract language, one made of codes, symbols and metaphors.
A guided tour with a great connoisseur of Japanese gardens to decipher their symbolism
Welcome to the mysterious world of Japanese gardens. The object of infatuation even in the West, these emblematic works of Japanese aesthetics conceal a beauty that must be understood in order to be appreciated. In just a few hours, using the example of several gardens hidden in one of Kyoto's most important Zen temples, discover the meaning and history of Japanese gardens. You will visit gardens of many different designs and understand why some are characterised by an abundance of water (ponds, waterfalls...) and others - the famous dry gardens or karesansui- by its absence. Why some are noted for their movement, while others sit motionless. This exploration will call upon your imagination. For the world of Japanese gardens is a world populated by hermits from Chinese legends, turtles and cranes, and of course Buddha and his disciples... Without forgetting, out of sight, the shoguns and the samurai.
The story behind the beauty
Your guide will describe the historical and religious context in which Zen gardens first appeared: in feudal Japan with the arrival of the samurais, who came to power at the end of the 12th century, for whom Zen Buddhism was a response to a need for morality, detachment and aesthetics. Then came the golden age of dry gardens in the Muromachi era (1336-1573), a troubled period during which monasteries served as a refuge for the mind. Your guide will also be able to answer your questions about the fauna and flora found in Japanese gardens: from carp to azaleas, bamboos, maples or sakura (cherry trees).
A conference visit by a Japanese garden enthusiast
Meet with your guide and speaker at 9am at Keage Station. They will then drive you to their selected gardens for 3 hours of eye candy. At the end of this tour, you will get to take another look at the Japanese gardens. This will give you the keys to understanding and appreciating the other gardens that you will have the opportunity to visit later.
Included in the offer:
Entrances to the sites
Not included in the offer:
Your transport during the tour
Cancellation policy:
Up to 7 days before: 0%
Between 7 days before and 5:00 p.m. the previous day: 50%
After 5:00 p.m. the previous day and same day: 100%
Location
---
Zen gardens, secret gardens
From
$115
for group from 1 to 3 persons