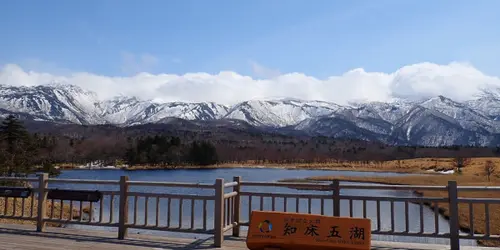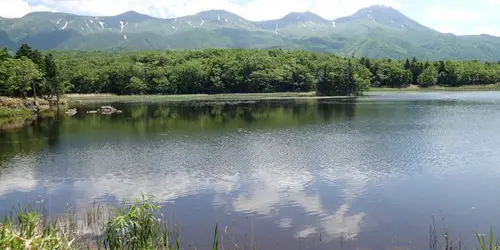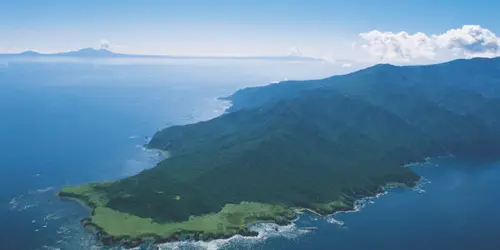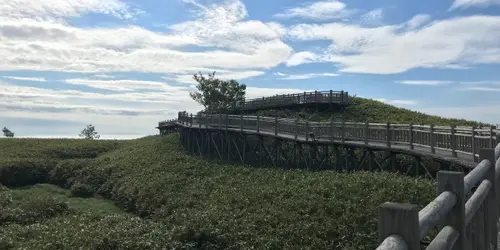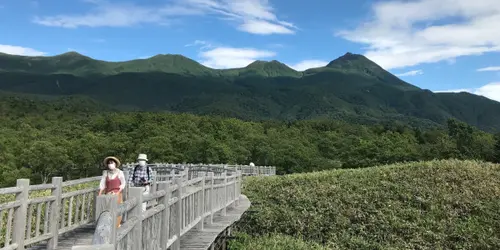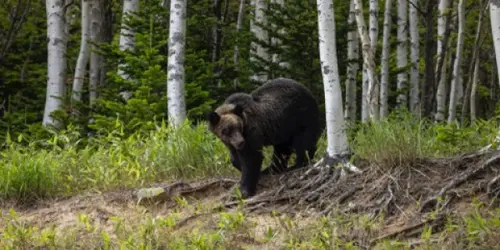 Hiking in Shiretoko's 5 lakes area
On the Shiretoko Peninsula, the ancient nature untouched by humans for centuries is now part of a protected nature reserve. With a specialist guide, discover the incredible flora and fauna of the five lakes of Shiretoko.
The Five Shiretoko Lakes
Located in the Shiretoko National Park, a UNESCO World Heritage Site, these five Shiretoko lakes are among the most beautiful landscapes in the region. The Shiretoko peninsula, which stretches northeast of Hokkaido towards the Sea of Okhotsk, is home to a wilderness where wildlife seems to prevail over human activity. The word sir-etok in the Ainu language means "the end of the earth".
Discovering the flora and fauna with a specialist guide
This guided hike will take you on a long 4-hour walk on an elevated boardwalk and then on wilderness trails around these five lakes. These are surrounded by primary forest, where majestic trees grow for centuries and where wildlife roams freely.
A renowned animal conservation and ecotourism association
Your guide is not just a tour guide, but is also part of an organisation for the preservation of wildlife in Japan. This is an association that works in particular to protect the Asian black bear. Indeed, in Japan there are many provinces where human habitat overlaps with bear habitat, resulting in conflict. The Shiretoko Peninsula is known to have one of the densest populations of brown bears in the world.
The association works to preserve a peaceful coexistence between humans and bears, and thanks to its innovative methods, received the Responsible Tourism Award delivered by the World Tourism Organisation at the 2018 Tourism Expo Japan. If you would like to participate in other types of animal observation specific to Japan (bears, eagles, Japanese sarees, etc.), please contact us to let us know. 
Useful information
The activity takes place from May to September.
The group meets about 20 minutes before the start of the activity at your accommodation if you are staying in Utoro, or at the Utoro-Shiretoko bus station if you are staying outside Utoro. You can also join the group at Shiretoko Five Lakes Field House.
You must be over 6 years old to take part in the hike.
Please wear trousers, as skirts or Bermuda shorts are not allowed. Wear walking shoes, heels are not allowed. It is also recommended having long sleeves whatever the season, to avoid insect bites.
<From May to September> A hat
<From October to November> A hat
* The activity will take place in English.
Location
---
Hiking in Shiretoko's 5 lakes area
$37 per person