Japanese Basic Phrases
Japanese language basics: see key phrases for meeting people, emergencies, taxi language, greetings and polite usage.
Basic Japanese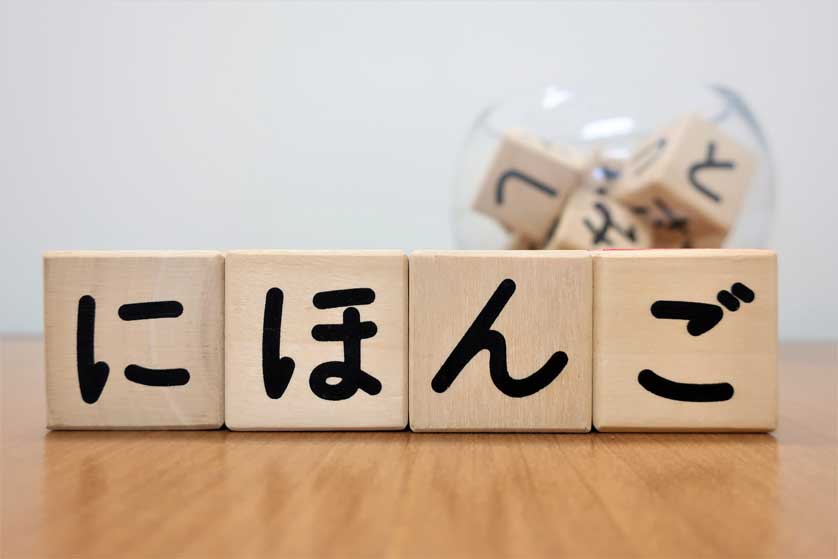 Around 130 million people speak Japanese, the ninth most widely spoken language in the world. Outside Japan itself, there are approximately 5 million people who speak Japanese with some degree of fluency - predominantly descendants of Japanese emigrants in Hawaii, Brazil and other parts of the Americas.
Japanese has 3 alphabets kanji - Chinese ideograms imported from the sixth century onwards.hiragana and katakana - both 45 character alphabets. katakana is used mainly for foreign loanwords.
Japanese has an extensive grammatical system to express politeness and formality. There are three main levels of politeness in spoken Japanese: the plain form (kudaketa)the simple polite form (teinei) the advanced polite form (keigo)
Useful Phrases
If you don't want to completely learn to speak Japanese, here are useful Japanese phrases for the business traveller or visitor, including basic Japanese words and phrases for travel, emergencies, sports events, dining out and meeting people.
The Basics
eigohaiiiedoko?ikura?kippu (domo) arigatotoiretabemononomimonoo-mizusumimasengomen nasaiEnglish language
YesNoWhere?How much?TicketThank you (very much)
Toilet
food
drink
water
Excuse me/Sorry
I'm sorry
Meeting People
konnichiwasayonaraja newatashi wa ........... desuanatano namae wa nan desu ka?yoroshiku onegaishimasugenki desu kagenki desuigirisu jin desu furansu jin desuamerika jin desueigo wa wakarimasu ka?shashin o totte ii desu ka?nihon ga daisukiaishite-irutakusansukoshi
Hello
Goodbye
Bye
My name is .................
What is your name?
Pleased to meet you
How are you?
Fine
I'm English
I'm French
I'm American
Do you understand English?
Can I take your photograph?
Japan's great!
I love youLotsA little
General
sumimasen, chikatetsu wa doko desu kaeki wa doko desu kaaiteiru heya wa arimasu kakore wa ikura desu kanama biiru futatsu kudasainama biiruoishiieigo no menyu wa arimasu kaohkiichiisaine?
Excuse me, where is the
subway/underground?
Where is the train station?
Do you have any vacancies?
How much is this?
Two draught beers, please
draught beer
Delicious
Is there an English menu?
Big
Small
Isn't it?
Taxi Talk
kuukou kudasai Miyako Hoteru kudasairyoshusho kudasai
Take me to the airport please
To the Miyako Hotel, please
Please give me a receipt
Emergencies
Click here for embassies in Japan
keisatsu wo yonde kudasai!kyuukyuusha wo yonde kudasai!taishikan ni renraku shitai desu
bengoshi to sodan shitai desuCall the police!Call an ambulance!I want to contact the embassy
I want to consult a lawyer
Stadium Stuff
sumimasen, sutajiamu wa doko desu ka
Excuse me, where's the stadium?
iriguchideguchisakkaawaarudokappugo-rushu-topee-kay (PK)ko-na-kikkusuro inutaijouganbare, nippon!shinpango-ru ki-paabakayaro!Kekkyoku, Buraian-san,zenhan to kohan ga arimasu
Entrance
Exit
football/soccer
World Cup
Goal
Shot
Penalty
Corner kick
Throw-inSent offCome on, Japan!RefereeGoalkeeper
F%ck off! (lit: f%cking idiot!)At the end of the day, Brian, it's a game of two halves...
Numbers
Read more here about Japanese numbering
 

ichi
1
ni
2

san
3

shi
4

go
5

roku
6

nana
7

hachi
8

kyu
9

ju
10

ni-ju
20

go-ju
50

hyaku
100

ni-hyaku
200

go-hyaku
500

sen
1,000

ni-sen
2,000

go-sen
5,000

ichi-man
10,000

ni-man
20,000

go-man
50,000
Currency
en
Japanese Yen
roku-man ni-sen go-hyaku nana-ju yon en
62,574 yen
All the themes of the city