3 second-hand shops in Japan
古着屋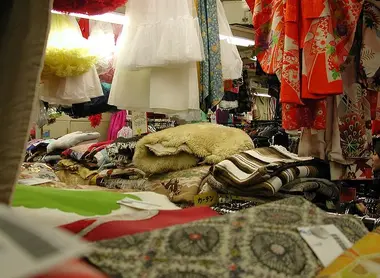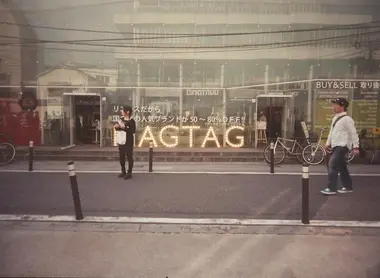 Happiness is in thrift stores
From the tiny boutique to the store on several floors, thrift stores and vintage boutiques in Japan have something to delight bargain hunters and frilly lovers .
Old kimonos, American, European, men's and women's second-hand clothes, big-name clothes, gothic outfits and other frills are generally sold separately, each second-hand store often (but not always) sticking to a specific genre. And then, in Japan, "used" does not rhyme with "rag". Everything is clean, ironed and tidy. It is a real pleasure to rummage.
The archipelago therefore has thousands of thrift stores and every big city has its neighborhood of thrift stores. You can spend hours there strolling and searching. If you don't have too much time to devote to this activity, here are three great chains that you will find all over Japan.
Ragtag
Fifteen branches throughout Japan, all specializing in second-hand clothing from top brands for men and women. Ragtag opened its first store in 1985 on the famous Takeshita-dori Street in Harajuku , one of Tokyo's major thrift shops. Its new store (opened in 2012) Ragtag Harajuku , located in Cat Street, spans three floors, one of which is entirely dedicated to luxury brands and famous brands: YohjiYamamoto, Vivienne Westwood, Commedes Garçons, Diesel and many more. are often invited to the shelves.
Ragtag Harajuku : 6-14-2 Jingumae, Shibuya-ku, Tokyo
Harajuku Station
Open every day from 11:00 a.m. to 8:00 p.m.
More eclectic , there is a huge selection of clothes of mainly European and American origins, accessories and costume jewelry and other treasures. A real Ali Baba cave. The chain has three stores in Tokyo in key neighborhoods: Harajuku, Kichijoji and Shimokitazawa . Flamingo is also present in Kyoto .
A very well known chain with several branches in Tokyo and one in Kyoto , selling millions of items, from vintage American clothes to accessories from Europe or Japan. The Harajuku Chicago store sells used obi (kimono belts) and kimonos for men or women at very reasonable prices. There are also yukata . The one in Kyoto , in the Teramachi shopping arcade, also sells deskimonos.
Harajuku Chicago: OlympiaAnnex Bldg. B1F 6-31-21Jingumae, Shibuya-ku, Tokyo
Meiji-jingu mae station
Open every day (except January 1) from 11 a.m. to 8 p.m.
All the themes of the city