Fukuoka Arrivals & Departures
Fukuoka Airport Arrival & Departure Information 福岡空港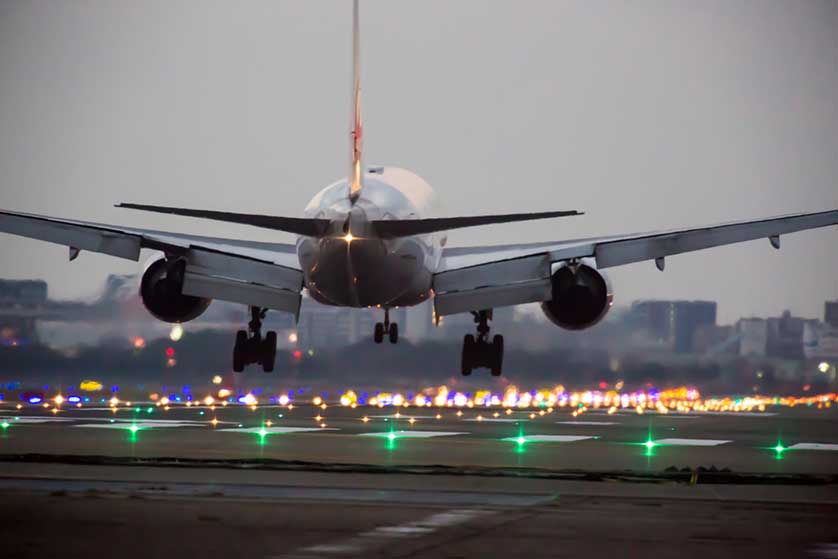 Fukuoka Airport (FUK) is the main airport on the southern island of Kyushu.
Fukuoka Airport is a former Japanese and later American air force base (Itazuke Air Base) and is located in the very center of Fukuoka, just two stops and 10 minutes on the Kuko (Airport Line) subway from Hakata Station.
There are two terminals: Domestic and International.
Domestic Flights
Fukuoka Airport is the 4th busiest airport in Japan and has flights to many other domestic airports in Japan. These include Haneda, Narita, KIX, Itami (Osaka), Sapporo-Chitose, Chubu International Airport (Centrair) and Komaki Airport (Nagoya) as well as the more regional airports of Fukue, Komatsu, Matsumoto, Matsuyama, Kagoshima, Kochi, Shizuoka, Naha (Okinawa), Izumo, Sendai, Tsushima and Miyazaki.
International Flights
Fukuoka Airport has a number of international flights to nearby China (Shanghai, Qingdao, Hong Kong, Beijing, Dalian, Wuhan), Taiwan, South Korea (Busan, Jeju, Seoul), Guam, the Philippines, Singapore, Thailand and Vietnam, as well as domestic connections to the major cities in Japan.
KLM flies to Amsterdam from Fukuoka and there are flights to Honolulu with Delta.
Access - Getting to the Airport
There are local buses from Fukuoka Airport to Hakata Station, Tenjin and Fukuoka Tower.
There are long distance buses to Hita, Yufuin, Beppu, Kokura, Saga, Kumamoto, Kurume, Karatsu, Imari, Miyazaki (night bus) and Kurokawa onsen.
There are plentiful taxis at the airport along with car hire offices.
Facilities
Fukuoka Airport has a number of banks, a post office and WiFi available (fukuoka-ap_Free-Wi-Fi) in its Departures Lounges.
There are also vending machines that sell SIM cards for use in Japan.
Other facilities include Currency Exchange offices, an overseas remittance office, a Tsutaya book store, a clinic, pharmacy, convenience stores, souvenir shops, duty free shops, a Starbucks and a wide selection of restaurants and cafes.
Restaurants at the airport offer soba and udon noodles, sushi, yakiniku, traditional Japanese food plus a large selection of Fukuoka's famous ramen.
Coin lockers at the airport may be used for a maximum of 7 days. Baggage forwarding services are available.
Fukuoka also has several car rental agents with desks in departure.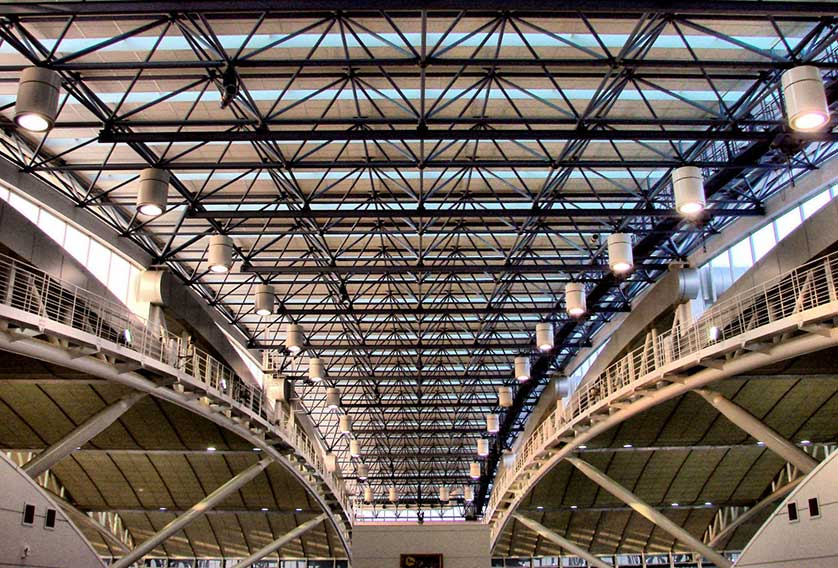 Fukuoka Airport Terminal Building (FUK)
Fukuoka Airport Arrivals & Departures
Flight information is provided by FlightStats, and is subject to the FlightStats Terms of Use.
Accommodation
Most visitors stay in Fukuoka city as it is so close to the airport.
Choose from a full list of hotels in Fukuoka which are located mainly near Hakata Station and in the Tenjin entertainment and dining area - recommended places to stay in Fukuoka include the Best Western Fukuoka Nakasu Inn, the Candeo Hotels Hakata Terrace, the four-star Hotel Qurega Tenjin, the business hotel Hotel Smart Inn Hakata Ekimae near Hakata Station convenient for the bullet train from Hiroshima, Osaka, Nagoya or Tokyo, the Toyoko Inn Hakata Nishi-Nakasu and the up-market Hotel New Otani Hakata.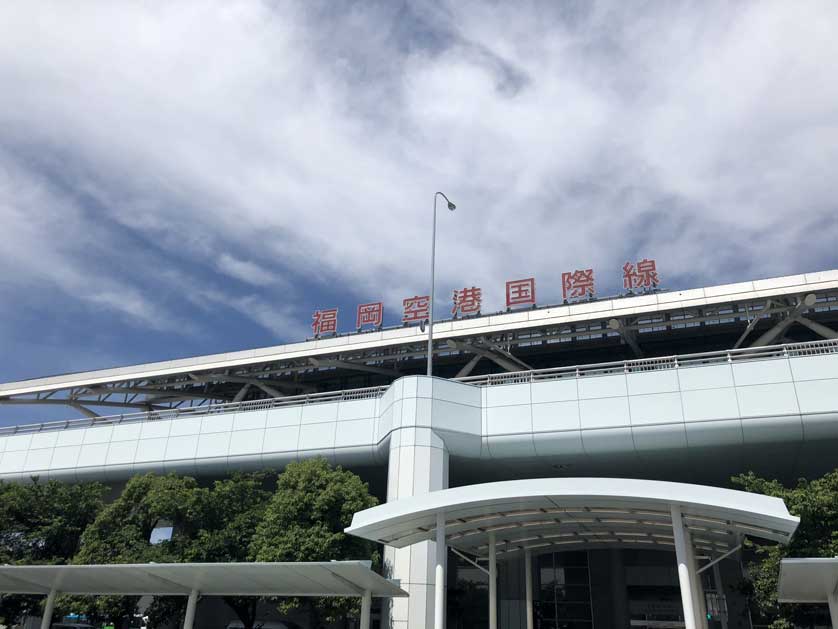 Terminal Building at Fukuoka International Airport
Book Accommodation in Fukuoka
Fukuoka Arrivals & Departures: Find information of flight arrivals and departures from Fukuoka Airport in Fukuoka, Kyushu.
All the themes of the city