Going to the cinema in Japan
映画館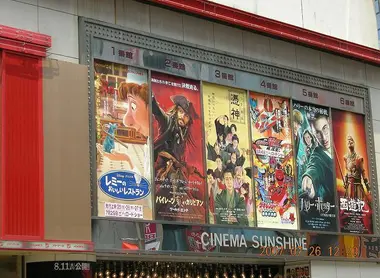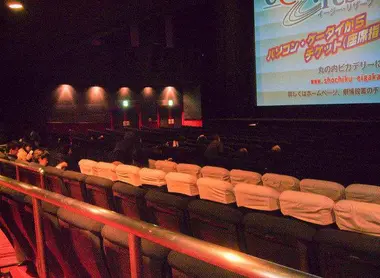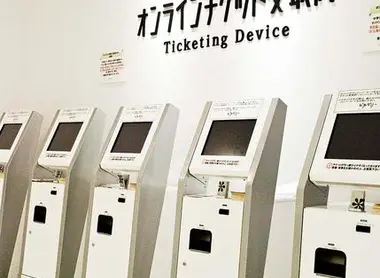 On the big screen
From huge, comfortable complexes to small arthouse theaters, Tokyo and other major Japanese cities do not lack cinemas.
Japanese movie theaters are not so different from those in Paris or New York. Still, going to the movies in Japan can feel more special...
First, be aware that when buying a ticket (at the counter, from a ticket machine, or online), you must choose a specific seat. You cannot just sit anywhere - check the seat number on your ticket before you get too comfy!
For popular films that will sell out quickly, it's a good idea to reserve a seat in advance (at the theater or online).
Do not expect to see foreign feature films at the same time as in other countries: they are often released in Japan several months later than in Europe or the US! In general, foreign films for adults are subtitled, while children's movies are usually dubbed.
In Japan, watch a movie goes hand-in-hand with snacking, and all major movie complexes sell drinks, popcorn and other treats. They also sell merchandise from movies currently showing. Blankets are often available to spectators, too (due to the powerful air conditioning in summer!).
Once seated, the Japanese eat quietly and generally do not chatter, even if the film has not started yet.
Similarly, they remain still and quiet until the end of the credits. The lights only come on once the movie has fully finished. It can feel quite comical to sit in a dark room with everyone watching quietly as the screen scrolls through dozens of unknown names (that they sometimes cannot read if it's a foreign film) in solemn silence...
Before the movie, you are subjected to the inevitable commercials and trailers and a long list of instructions and prohibitions: no cellphones, no noise, be careful not to kick the seat in front of you, never leave rubbish in the theater (throw it in the garbage bins in the hall outside), and so on. An unexpected treat is the anti-piracy video. It's a sight to see!
Happy Days
Don't be put off by the price of tickets (usually around 1800 yen), there are many opportunities to pay much less. Here are a few:
Kicking off a new month, enjoy the first day of every month, when all Tokyo cinemas offer tickets for 1100 yen.
Also on the first day of the month, Tokyo (and some other cities) cinemas celebrate another day of the week of their choosing. The cost is then 1000 yen. It's best to go to their website for full details.
Some theaters have a "Cinema Day" with discount tickets.
Every Wednesday is a treat for the ladies, since they are entitled to the "Ladies' Day" discount and pay only 1100 yen. A great opportunity to go out with friends!
Those who prefer to go out with their spouse, worry not, there is also a "Married Couple Day" but one of the pair must be over 50 years old (and be able to prove it). If you qualify, you only pay 2200 yen for the two of you.
Not married? No problem, perhaps "Couple Day" is for you. On the 22nd of the month, at Cinema 109, just say that you're a couple and you get a discount. This offer is valid only for opposite-sex partners, same-sex couples are not yet recognized in Japan.
Nobody is forgotten
Young people, from primary school to high school, pay only 1000 yen, any day of the week. Students (and usually foreign exchange students qualify too) only pay 1500 yen, unless they would rather take advantage of one of the other options listed above.
Tickets for seniors (aged 60 years and over) are 1100 yen.
Early birds and night owls alike can enjoy special prices for morning showings or "late" showings starting after 8pm (depending on the movie).
For 3D movies, it costs on average about 400 yen extra.
Discounts vary from one cinema to another, so it's always best to check the website of the different cinema operators. The major cinema chains in Japan are the 109 Cinemas Cineplex, Toho, Aeon, and Movix.
All the themes of the city