Introduction to Japanese Poetry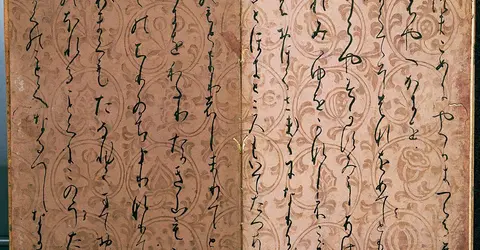 It's not just the haiku!
When we think of "Japanese poetry", we mainly think of haiku, this very short form known for capturing the present moment in three lines, sometimes so concise that they become enigmatic, especially for those who do not read or speak Japanese. Today, haiku has traveled the world and even won over non-Japanese poets. However, Japanese poetry is far from being reduced to this single form. Here are some keys to discovering Japanese poetry.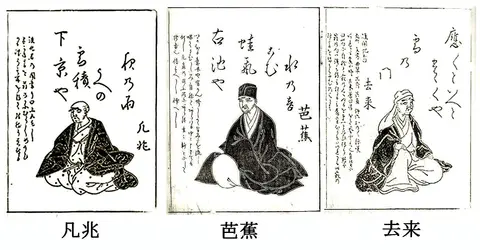 The 3 Main Forms of Japanese Poems
Let's start first by lifting the veil on the other forms in Japanese poetry. There are two other main ones in addition to haiku: tanka and shi. The latter refers to so-called "Western" poetry. The tanka, on the other hand, corresponds to a classic form of poetry a little longer than the haiku and follows a syllabic pattern 5-7-5-7-7. It is therefore longer than the haiku, which follows the 5-7-5 scheme (this notation means that the first line has 5 syllables, the second 7, etc.).
Read: Tanka Poetry
Tanka is itself a form that descends from the older waka, a term that has become generic enough to refer to classical Japanese poetry as a whole. This is why tanka today are sometimes called waka. Other forms exist, such as the renga, the renku, or even the choka, the long form of the old waka. Nonetheless, the primary forms enjoyed and conveyed among poetic communities today are indeed haiku, tanka, and shi.
Did Matsuo Basho write haiku?
Without going into the complexities of the evolution of Japanese poetry (there are many), we can mention its major milestones. At the very beginning, as in many literate cultures, poetry appeared not in written form, but oral form. The poems were first songs or stories with a particular rhythm. Then, with the writing and influence of Chinese civilization, a new phase began for written poetry.
Until the 17th century, the most widespread form of poetry was renku (a form also known as haikai ) which consists of a long poem – 17 successive verses of 14 syllabic feet – written in several hands. Matsuo Basho excelled in the art of producing haikai and often got together with other poets to compose. So how come he is best known as a great haiku poet?
Read also: 7 famous haiku places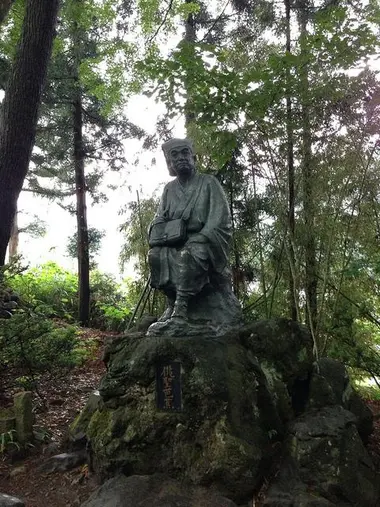 Since haiku as an official form was not recognized until the 18th century, Matsuo Basho wrote a lot of hokku, the first 3 lines of haikai, which correspond to a metric of… 5-7-5! Little by little, these three verses are, therefore "dissociated" from the traditional long haikai. This is how Bashō extolled the art of hokku, eventually making it a form in its own right – and ultimately, the most popular and characteristic form of Japanese poetry!
The collaborative writing of Japanese poetry
In Japan, it is not uncommon for poets (of haiku or otherwise) to get together for some sort of "composition" meeting. This practice dates back to an old tradition among Japanese poets: collaborative composition. This gives rise not only to an exercise in style but also to creative emulation between the participants.
This practice also stems from an even older tradition, which made poets confront each other in a sort of competition. They then had to compose around a given theme under the gaze of judges. The same principle applies today in these composition meetings, at times without a judge. There is no winner or loser either, but the pleasure of friendly artistic composition.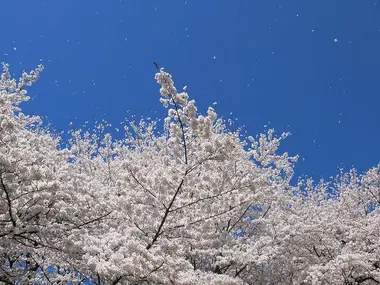 At the heart of Japanese poetry: the kigo
When it comes to writing haiku, each poet must come and present a poem on a theme defined in advance: the kigo. Here is another technical term: it is an expression, a group of words, a concept, relating to the change of the seasons.
Japan is known for its very marked seasons and a culture where nature is central, it is not surprising that the passages between seasons inspire literature and poetry. For example, the moment when cherry blossoms lose their petals, which then blow away in the wind creating pink squalls in the sky, has a name: sakura fubuki (cherry blossom storm). This is a kigo that can end up at the heart of a haiku.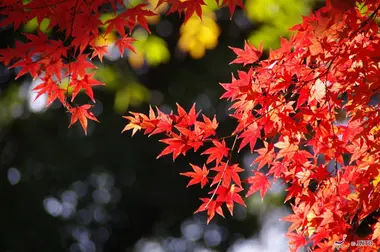 Where to read the most famous Japanese poems?
Traditional poetry anthologies (waka) are 21 in number. They list poems from the Nara period (710-794 AD) to the Muromachi era (1336-1573). Haiku anthologies are less numerous but just as rich. Other collections exist for the various forms of poems mentioned earlier and for those who seek to explore Japanese poetry, immersing themselves in these collections is essential.
To become more familiar with the art of Matsuo Basho, one must undoubtedly consult Oku no Hosomichi, his major work written during a long journey north, which he undertook with his disciple Kawai Sora in the summer of 1691. In the West, this work both in prose and in haiku (this literary subgenre is called haibun) is translated as "The Narrow Path of the End of the World" or "The Narrow Path to the Northern Regions".
Discover : The poet Hakushu Kitahara
All the themes of the city