Lighting in traditional Japanese homes
伝統的な住宅の照明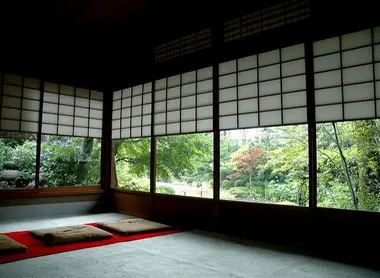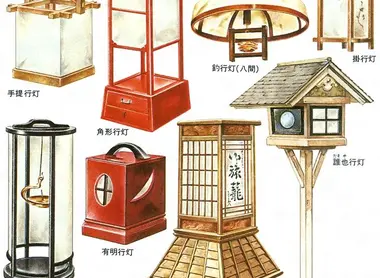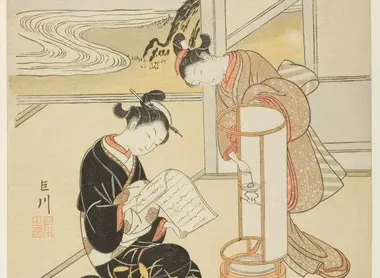 soft light
Japanese architecture has always been intimately linked to nature : choice of materials and interior layout are part of this perspective. Thus, light is a key element of houses in Japan.
Natural lighting in Japanese homes is an important part of their atmosphere.
Natural light
In Japanese homes, the brightness is strongest in the lower part of the room. The upper part of the room gradually darkens. This phenomenon can be explained by the fact that the light does not directly enter the habitat, but is reflected on the eaves and the veranda, engawa, before entering the room.
Because of this, lamps were traditionally placed on the floor, as that is where the light was during the day. In addition, this habit corresponds to the lifestyle of Japanese people who sit on the floor.
Illuminated sliding panels
Traditionally used to separate the interior and exterior of Japanese homes, shoji sliding panels can also be used to reorganize space. Their washi paper structure gives the light a unique texture that changes depending on the day.
The arrival of glass in Japan was quite late, which explains the popularity of soft, natural lights in the home. Light filtering through shouji can be considered the basic feature of lighting in ancient Japanese homes.
Japanese traditional lanterns
The andon is a lantern made of traditional paper stretched over a wooden, bamboo, or metal frame. The paper used for its creation is identical to that used for the shouji sliding panels. A wick soaked in rapeseed or sardine oil is used to provide cheap light, with candles being more expensive. The andon may have a handle, which makes it portable. It is most often placed on the ground.
The bonbori is a small portable andon, usually with a long foot. It is mainly found in temples and sometimes in Japanese festivals, matsuri.
The chochin is a lantern whose frame is made of bamboo. Round in shape, the chochin is made of paper or silk, which protects its flame. The first mention of a chochin dates from 1085. It was illustrated for the first time in 1536. This lantern is a staple of Japanese festivals, and travelers bring back modern (plastic) versions as souvenirs. Red chochin indicates the entrance to a restaurant or an izakaya.
The term toro was originally used to refer to all the lanterns. From now on, "toro" is used to speak of lanterns made of heavy materials, such as stone, bronze, or metal. The tôrô are generally present in places with a traditional atmosphere, such as temples or gardens.
All the themes of the city