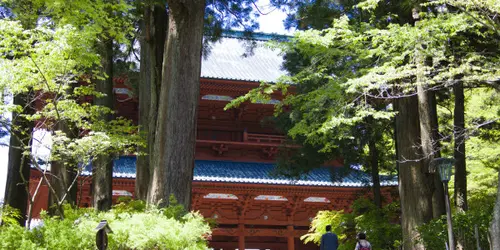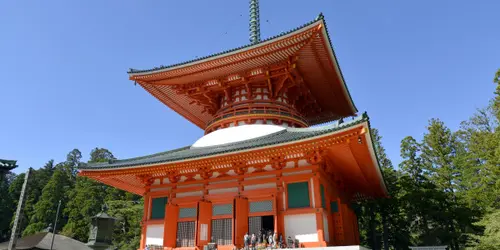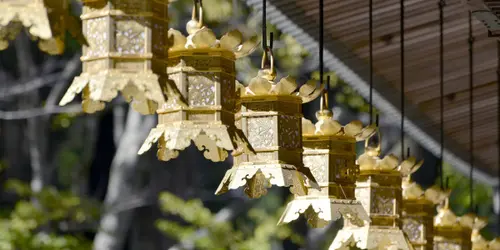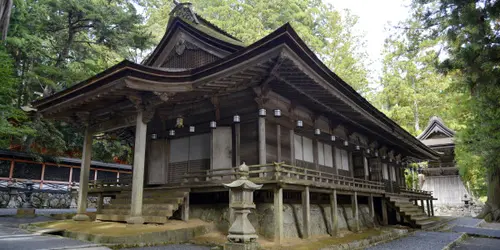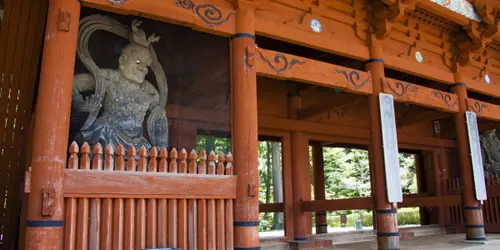 Koyasan Revealed
Koyasan, with its temples and cemetery, is a major site of Buddhism. A guided tour to make sure you don't miss anything of its extraordinary history.
A major site of Buddhist worship
One of the most prominent monastic complexes in Japan, Koyasan, perched high on top of its mountain, is a major site of Buddhist worship. A religious complex founded in the year 819 by the monk Kukai, Mount Koya is the seat of the Shingon school of Buddhism. Located at an altitude of 800 metres, Mount Koya is home to 120 temples, some of which, those called shukubo, also serve as places of worship for pilgrims. A place of worship and pilgrimage, everything on Mount Koya exudes a sense of sacredness. From Kongobuji, the main temple where the highest priest of Koyasan resides, to Okunoin, a huge cemetery hidden in a cedar forest in the centre of which is the Kukai mausoleum, and the vermilion pagoda of Danjo Garan.
Official visit to ensure you don't miss anything
The half-day visit with your specialised English-speaking guide will allow you to plunge into the thousand-year-old history of Koyasan and discover all its secrets. Your guide will pick you up at your accommodation at 9am or 2pm and you will leave on foot for an unforgettable 4-hour visit.
Please let us know where you are staying so that your guide can meet you there.
Included in the offer
- The guide's transport
Not included in the offer
- Temple entrances (Daito, Kondo, Kongobuji, Reihokan)
Entrance to the temples is at the customer's expense, and costs between 3,000 and 3,500 yen per person.
Cancellation policy
Up to 7 days before: 0%
Between 7 days before and 5:00 p.m.the previous day: 50%
After 5:00 p.m.the previous day and same day: 100%
Location
---
Koyasan Revealed
From
$158
Per group of 1 to 6 persons