Time difference in Japan
時差ぼけ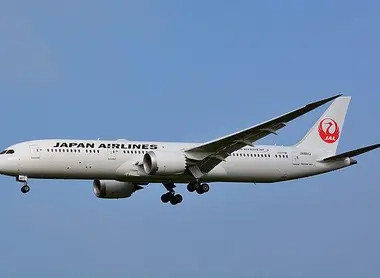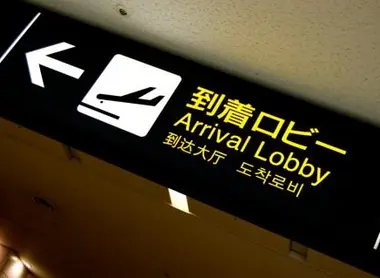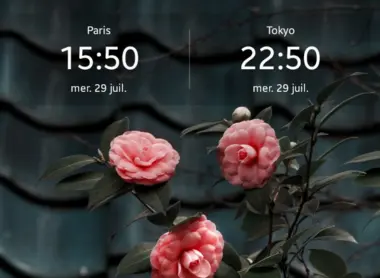 Jet lag: our advice to support the jet lag to Japan
After a long flight, crossing international time zones comes the jet lag... Here are some remedies to sleepless nights. 
What is the Japanese time zone?
If you've watched Sofia Coppola's film, Lost in Translation, then you surely remember Scarlett Johansson and Bill Murray spending a good part of their time wandering Tokyo at night, desperately seeking sleep ... The most common experience, jet lag, can affect anyone but in different ways.
Japan is set to the GMT +9 time zone, that is, it is 9 hrs ahead of the Greenwich reference meridian. For example, France is in the GMT +1 time zone, the time difference between the two countries is 7 hours during winter time (from October to March), and 8 hours during summertime (from March to October). Furthermore, The western coast of the U.S. is set to GMT -8, meaning 16 hrs behind on the previous day. 
Japan does not practice daylight savings time. To calculate the time in Japan, use the pre-daylight savings time in your country.
Jet lag: how to best choose your flight to Japan?
A direct flight to Tokyo from Los Angeles or Paris lasts an average of twelve hours, and longer on a connection or one-stop flights.
There are two solutions to best combat jet lag:
The first option is to choose a red-eye flight, to be able to sleep during the trip. For example, if your plane departs from Los Angeles at midnight,12:00 am, it will arrive in Tokyo at 5:00 am local time, the following day. But for you, it will then be noon, 12:00 pm! It is advised to stay awake until a reasonable time in the evening before sleeping and starting your day fresh in the morning to adjust your body to the change.  
And the second option is, for example, is to choose a flight that takes off in the morning around 10 am for 3 pm arrival the following day but it will feel like midnight,12 am you!  But we recommend you though it out and resist the urge to sleep, until later in the evening. You will then have a full night's sleep that will allow you to start the next day in good shape!
Either way, regardless of your flight schedule, do expect some jet lag and you should adjust your sleep pattern on the day you arrive.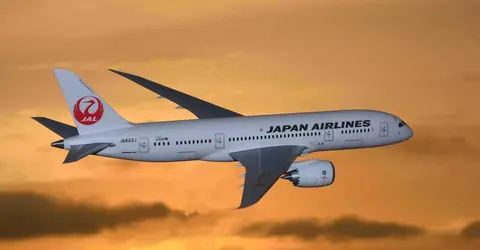 Our advice for enjoying air travel
Take advantage of the long flight time, to rest as much as possible. And if you're not one of the lucky ones to fall asleep, relax and rest!
Remember to wear comfortable, loose-fitting clothes, carry earplugs (if not provided by the airlines), and possibly a neck pillow. Although small blankets are provided on the plane, we also recommend that you bring something warm to wear. The cabins can get cold by the AC so better to be safe than sorry...
Avoid consuming alcohol during the flight (if you can...), and don't hesitate to ask a flight attendant for plenty of water to stay hydrated. This can help with your jet lag. Also, remember to stretch your legs regularly for optimal blood circulation!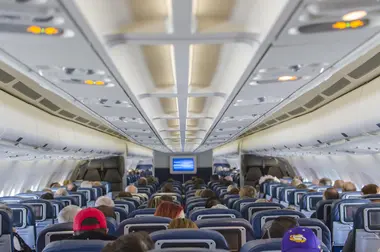 Arrival rituals: what to do when you arrive in Japan?
Arrived in Japan! Let's be honest: your first day might be a little tough. We recommend that you plan for a rather quiet day and simply chill... Lounge in your hotel room or your rental home, take a shower, better yet a hot bath, or even an onsen! Make sure to eat to help reset your biological clock. Drink plenty of water to combat airborne dehydration, and getting a little sun also helps.
The GOAL is to hold out until the early evening before going to bed: to synchronize your body to the local time. If you can't hold on, you can take a nap, but it should be kept short. Do not try to sleep through or you will be awakened before dawn... 
Day One: organize your schedule according to how you feel.
If possible, avoid planning too many activities for the first two days and plan accordingly. Consider light activities and avoid long excursions and sporting activities. For example, you can stroll through a neighborhood, a park, or a garden, which is abundant in Tokyo.
You can limit the impact of jet lag on your body by following these simple steps, and thus be in the best possible shape for your adventure!
---
These articles might interest you:
All the themes of the city