Haneda International Airport
東京国際空港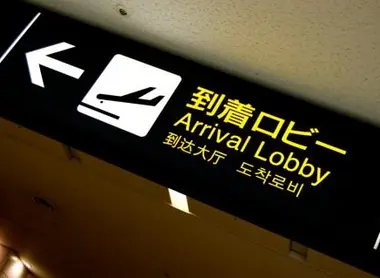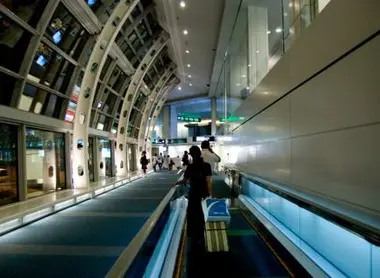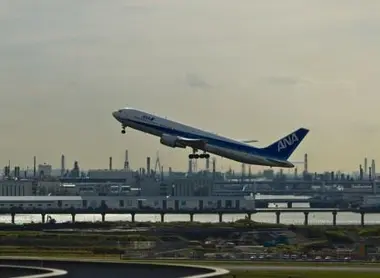 Taking Flight
In October 2010, the domestic airport Haneda regained its place as an International Airport, a role it had lost for 32 years to Narita Airport.
With early morning and late evening flights that can save the day, and its advantageous location only half an hour from Tokyo, it's no wonder why Haneda is a big hit with travelers. Indeed, while it takes approximately and hour and a half, 66 km, to reach Narita, Haneda is just 30 minutes from the major stations of the JR Yamanote line. It ranks among the top in closest international airports to the city center surpassing JFK and Charles de Gaulle. So why not try a flight arriving in Haneda on your next trip?
Terminals 1 and 2 are used by the two major Japanese airlines JAL and ANA, as well as domestic companies and low cost carriers such as Hokkaido International Airlines, Skymark Airlines, Star Flyer, etc ... The recent opening of the international terminal benefits mainly Asian airlines such as Air China, Cathay Pacific, Singapore Airlines, EVA Airways, etc., but also to major American companies, as well as Air France, British Airways and KLM in Europe. And the list seems to continue to expand every month ...
Easy airport access
To get to Haneda Airport, it is possible to take the Tokyo Monorail from Hamamatsucho Station on the JR Yamanote Line (20 min, 470 yen), or to get on the line Keikyu Airport from Shinagawa, also on Yamanote Line (20 min, 400 yen). This of course depends on where you want to go in Tokyo, but for only 70 more yen, the futuristic view of Tokyo from the Monorail is well worth a trip, especially for a first trip to the capital. Good news, since October 2010, the Japan Rail Pass is valid for the Monorail.
Limousine buses also connect to the airport from Tokyo Station every 30 minutes, for a 25 to 45 minute drive at 900 yen.
What to see in the new international terminal
The four floors of the hotel are an attraction in itself. The third floor houses a shopping area called "Edo Koji" which recreates the streets of the ancient capital, and the 4th floor, the "Tokyo Pop Town" offers a wide range of figurines, games and other items, a touch of contemporary Japanese pop culture.
Also do not miss the Starry Café, the first coffee planetarium installed in an airport. What a good time, even for those who do not have a plane to catch.
All the themes of the city