Getting around Tokyo with the Yamanote line
山手線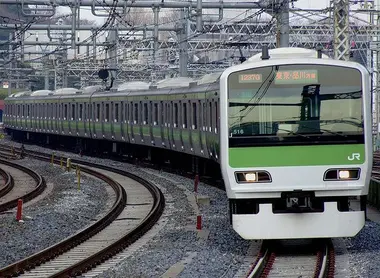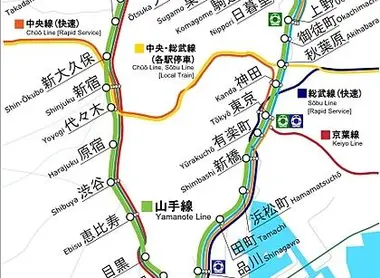 Simply move around Tokyo with the Yamanote Line
With its circular route connecting all the major stations of the Japanese capital, the Yamanote-sen is the essential line for getting around Tokyo. Accessible with the Japan Rail Pass or a Suica or Pasmo transport card, travel there with ease!
Opened in 1885, the Yamanote line ( Yamanote-sen in Japanese) is still, 130 years after its entry into service, essential to the smooth running of Tokyo. This circular line , which circles Tokyo from North to South and East to West, connects a total of 30 stations, all of which are connected to the city's many other metro companies.
Each station also stands by his original music announcing the arrival of a train, for example the recovery of th e theme anime Astro Boy; a whole culture!
The Yamanote is first and foremost a 34.5 km route covered in one hour by trainsets that follow one another every two minutes during the day ... and every 30 seconds during rush hour! The line transports an average of 3.55 million people every day, or an annual attendance of ... 1.3 billion passengers !
A word of advice : avoid rush hour, unless of course you want to experience the "rush" once like a Japanese salaryman!
Don't forget that it is also possible to take the Yamanote line with your Japan Rail Pass!
---
Address, timetable & access
Address

Price

free with the JR Rail Pass

Access

first train: 04:30 am last train: 01:20 am
All the themes of the city