Sannomiya, Kobe, and Shin-Kobe Stations

The Three JR Stations of the City of Kobe
The many JR Stations in Kobe can sometimes be confusing for travellers. Learn more about them here!
Kobe is one of western Japan's many incredible cities. Located just next to Osaka, this small but vibrant city is often overlooked by travelers as they flit between the many other must-see areas in the Kansai Region. Known for its old, western-style houses (a remnant of its early days as one of the first ports to open to foreign ships), and its Chinatown, this city also has a reputation for hip and modern restaurants, cafes, and places to shop.
If you're thinking of visiting Kobe using a JR Pass or JR Regional Pass, you may be confused about the best way to reach the city. Here is a breakdown of Kobe's main stations.
Sannomiya station
This station, although it is not the city's namesake station, is the main hub of Kobe. JR lines, as well as several private lines and city subway lines, pass through Sannomiya Station.
If you will be accessing Kobe from a nearby city (namely Kyoto or Osaka), it is more convenient for you to take a commuter express train to Sannomiya than it is to take a bullet train to Shin-Kobe Station.
JR Lines: The JR Kobe Line stops at Sannomiya Station before it continues on to Kobe Station. You can use this line to access Kobe from Kyoto, Osaka, and Himeji.
Hankyu Line: This private line services Kobe and its surrounding cities, and also stops in Osaka and Kyoto. Transfer at Juso Station (in Osaka Prefecture) to reach Kyoto or the heart of Osaka, Umeda Station.
Hanshin Line: This private line runs between Osaka and Kobe. The Hanshin Tigers (the local baseball team) is named after this train, so naturally, if you are looking to visit Koshien Stadium to see a baseball game, you will need to take the Hanshin train from Kobe or Osaka.
City Subway: The Seishin-Yamate subway line stops at Sannomiya Station and is the only line that connects Shin-Kobe Station with the rest of the city.
Kobe station
This JR Station provides access to Kobe from Kyoto, Osaka, Himeji, and other smaller cities in Kansai. Other train lines do not run through Kobe Station. It is important to note that there is no direct access to Shin-Kobe Station from Kobe Station. We recommend Sannomiya instead!
Shin-kobe station
This station, just north of the city center, is where the shinkansen passes through.
When using your JR Pass to travel between Kyoto/Osaka and Himeji/Hiroshima, you may often find that you must transfer between bullet trains at Shin-Kobe! This station can be accessed from Sannomiya Station via the Seishin-Yamate subway line.
If you have time, try to catch the famous Shin-Kobe bento ! 
A popular ropeway departs just next to the station. As it ascends, it passes by the Nunobiki Waterfall and the Nunobiki Herb Garden, giving a nice aerial view of both.
You can access Sannomiya and Kobe Stations if you are using the national Japan Rail Pass, JR Kansai Area Pass, JR Kansai Wide Area Pass, JR Sanyo-San'in Area Pass, and JR Setouchi Area Pass.
Passholders with the following passes can access Shin-Kobe Station via the Sanyo Shinkansen Line: national JR Pass, JR Sanyo-San'in Area Pass, JR Setouchi Area Pass.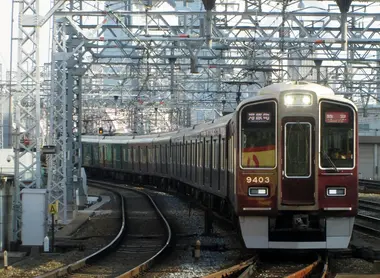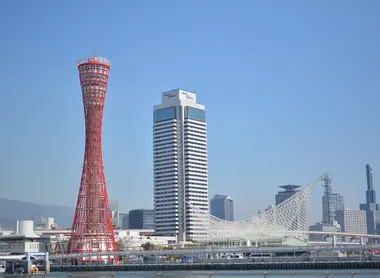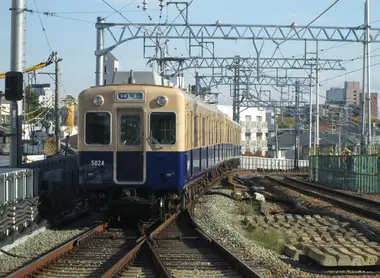 All the themes of the city